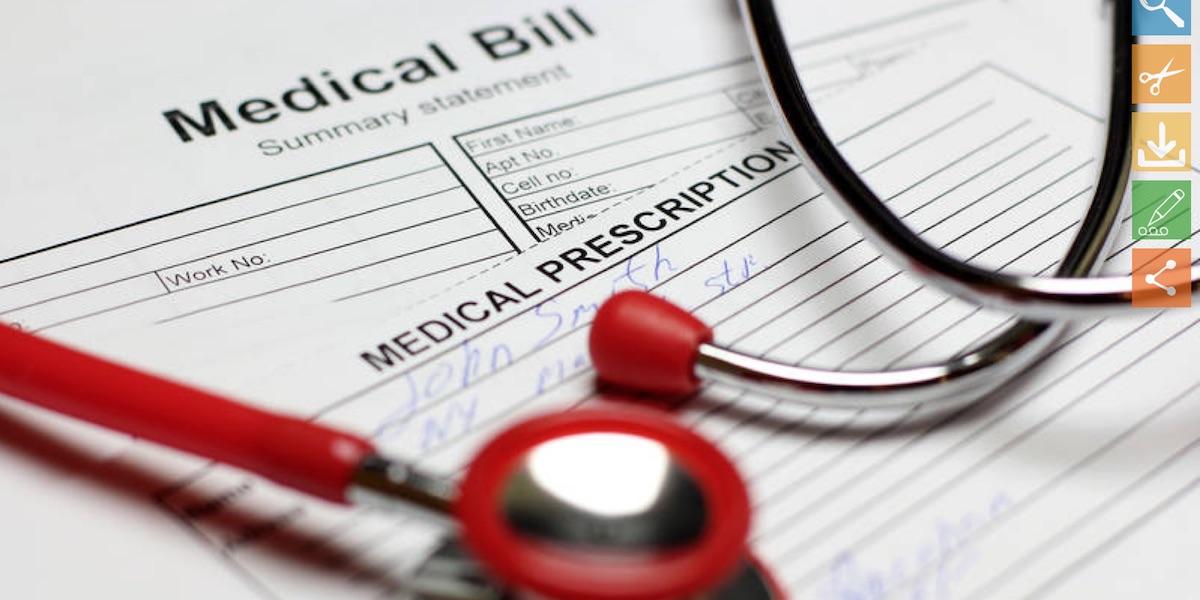 16 Feb 2010

Medicare Doctor Shortage Endangers Seniors' Access to Care, by Matt Patterson

2009-2010 has seen a great national debate over the role of government in health care.  But few Americans realize just what a expansive role the government already plays in our health care system:  In 2008, government spending on health care constituted 36 percent of federal outlays, up eight percent from the previous year.1  And public financing of health care, aggregating federal, state and local programs, makes up 46 percent of U.S. health spending.2 

Medicare alone represents 19 percent of those health care dollars.3  It is therefore wise, as the nation's legislators consider an expanded federal role in health insurance, to examine the viability of existing programs such as Medicare to determine whether the government is capable of meeting its existing health care obligations.

Background

In 1965, America adopted a massive new government insurance program intended to bring low cost medical services and health insurance for Americans aged 65 and older.

The House version of what we now call Medicare, ushered by Ways and Means Chairman Rep. Wilbur Mills (D-AR.), passed the House by 313 to 115 on April 8, 1965.4  The Senate passed another version 68-21 on July 9,5 and after a week's conference a compromise package approved by both chambers was signed into law by President Lyndon Johnson on July 30, 1965.6 

By 2008, over 45 million Americans were covered under Medicare, including 38 million senior citizens and seven million persons with disabilities, with total benefits paid out of the program totaling $462 billion.7

The Reimbursement Catastrophe

Unfortunately, as many seniors are discovering, coverage does not always guarantee care, and holding government insurance does not necessarily mean that you will find a doctor who will treat you. 

In October 2009, over 3,000 patients at the Arrowhead Mayo Clinic in Glendale, Arizona received a startling letter:  Arrowhead would no longer dispense primary medical care to Medicare patients.8  A Mayo spokesman said that Medicare patients at Glendale would have to pay cash for primary services from now on.9  The reason?  Doctors at the clinic were simply not receiving sufficient reimbursements from the government to cover the cost of treating Medicare patients.

In fact, Mayo officials claim they only receive only about 50 percent of treatment cost.10  The Mayo website explains further:  "Mayo Clinic loses a substantial amount of money every year due to the reimbursement schedule under Medicare.  The discrepancy between what Medicare pays and our cost of providing services is particularly acute for our clinics that provide primary care.  Due to these ongoing financial challenges, the five physicians at Arizona's Mayo Clinic Family Medicine – Arrowhead in Glendale will no longer accept Medicare payments for primary care office visits."11 The decision of the Arizona facility "is part of a two-year pilot program" to determine if Mayo "should also drop Medicare patients at other facilities in Arizona, Florida and Minnesota, which serve more than 500,000 seniors,"12 according to The Wall Street Journal.

In addition to Arrowhead, the Mayo campus in Jacksonville, Florida is already curtailing its association with Medicare.  Jacksonville will no longer accept new Medicare patients for primary care, though it will continue to care for existing Medicare patients (and, like Arrowhead, will continue to provide specialty care for Medicare patients).13  This in spite of the fact that the Jacksonville campus has been a "nonparticipating" Medicare provider since 2003, meaning that they "can charge Medicare patients a higher rate than what the government program normally allows for physician services and outpatient care."14

Given the enormous drain on the financial and human resources that Medicare represents, it is no wonder some Mayo facilities are balking at accepting new Medicare patients.  According to spokeswoman Lynn Cosway, Mayo – one of America's premier health care institutions – lost over $840 million in one year on Medicare.15  The Mayo system in Arizona alone, a hospital and four clinics including the Arrowhead facility, lost $120 million in 2008, according to Michael Yardley, another Mayo spokesman.16

Mayo is not alone in taking Medicare patients at a loss.  According to the March 2009 report of the Medicare Payment Advisory Commission, "About 20 percent of providers have losses under Medicare."17  The result?  "While 92 percent of U.S. family doctors participate in Medicare, only 73 percent of those are accepting new patients under the program."18  The situation is much worse in some states.  According to the Texas Medical Association, only 38 percent of Texas primary care physicians say they will take new Medicare patients in the face of low reimbursement rates.19

This reimbursement fiasco has devastated seniors' access to primary care, especially in rural areas.  In 2007, KOAT 7 News in Albuquerque, New Mexico ran a report on the increasing scarcity of New Mexico doctors willing to accept new Medicare patients.20  The report featured the plight of Ruthetta Richmond, an elderly woman on Medicare with a heart condition who was nonetheless unable to find a primary care doctor (Ruthetta's sister offered to pay for her care out of her own pocket, but was told that would constitute Medicare fraud).  When confronted by Ruthetta's story, New Mexico Governor Bill Richardson (D) admitted that many seniors in rural areas are not receiving the care that they need because "Medicare is so slow and it's insufficient."21

New Mexico physician Dr. Barry Ramo explains the practical consequences of Medicare's flaws for the working physician:  "The fundamental problem is that the reimbursement for Medicare is so low that doctors can't pay their overhead… Medicare patients are much more complicated, they take a lot longer to see, so if a doctor is trying to make a living they have to limit Medicare patients."22  The result is that more seniors like Ruthetta cannot find a new doctor. 

Many are turning instead to hospital emergency rooms as a last resort for care.  But hospitals are also increasingly threatened by Medicare.  According to Kaiser Health News, hospitals in Iowa "find it hard to recruit physicians and health care professionals because of low reimbursement rates, a trend that may make it more difficult to maintain high health quality standards in the future."23  Hospitals in California report instituting "wage freezes" in part due to low Medicare reimbursement rates,24 a state of affairs which, if chronic, will encourage physician flight to other hospitals or out of the profession altogether.  Indeed, the situation in California's hospitals looks especially grim – in 2008, more than half reported they were operating at a loss,25 in part because of Medicare's low and often tardy reimbursements.

Just how bad is the Medicare primary doctor shortage?  A survey conducted by the Medicare Payment Advisory Commission found that "among the small share of beneficiaries looking for a new primary care physician, 30 percent reported some difficulties finding one.  Specifically, 12 percent reported 'small' problems and 17 percent reported 'big' problems."26  These numbers, as horrifying as they are, belie the seriousness of the situation; after all, even "small problems" finding a physician can have life-threatening consequences, if they delay diagnosis or treatment of a serious illness.

Not only primary care physicians are retreating from Medicare; specialists are opting out as well.  The New York Times reported in 2009 that gynecologists are increasingly choosing not to treat Medicare patients.  The report featured the story of writer and editor Barbara Plumb, who was abruptly informed that her gynecologist was opting out of Medicare.  To make matters worse, Plumb's primary care physician could not even recommend another Medicare-accepting gynecologist – she didn't know of any.27

As Dr. Michael Aaron, who runs a decades old practice in rural Weatherford, Oklahoma, put it, despite rising operating costs for physicians, "We are operating on prices that have not changed since the 1980s," guaranteeing that seniors face an "access problem" for not only primary, but specialty care as well.  "If we need to refer someone to a specialist, a large number of those doctors are also opting out of Medicare," says Aaron.28

 

Conclusion

Medicare patients often have a harder time finding a doctor than other patients.  "If you have just moved into town and are 64," says Dr. Jeffrey P. Harris, an internist and the past president of the American College of Physicians, "it is easier for you to see a doctor than if you had just moved into town and are 65."29

How did this happen?  Why does Medicare reimburse doctors on average only 80 percent of their treatment costs?30  Physician reimbursements are casualties of efforts to rein in Medicare's exploding costs, and are determined by a formula called the sustainable growth rate system (SGR).31  Yet in spite of these and other cost-cutting measures, Medicare is still teetering on the verge of bankruptcy.  The Medicare Board of Trustees reports that the Medicare trust fund  "does not meet the short-range test of financial adequacy," and predicts that it will be "exhausted" in 2017."32

Alarmingly, the difficulty many Medicare patients experience in finding proper care did not stop Congress from considering an expansion of the program as part of the health care reform debate.  In December 2009, a proposal to swell Medicare rolls by lowering the eligibility age to 55 was floated as a compromise plan in the Senate.  (The plan failed largely due to pressure from moderates including Senator Olympia Snowe of Maine, who noted, correctly, that such an expansion would only exacerbate the "already serious problem" of low Medicare reimbursement rates.)33 

Nor has the dismal fiscal outlook of the federal government's flagship health insurance program restrained Congress and the President from pushing for new and even more sweeping health plans. 

One is left wishing government would learn from the old adage directed at doctors:  Physician, heal thyself.

Matt Patterson is policy analyst for The National Center For Public Policy Research. 
---

Footnotes: