16 Aug 2010

Borelli Also on Fox Business Network Monday Night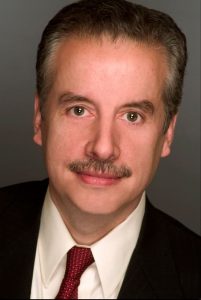 Tom Borelli, director of the National Center's Free Enterprise Project, is scheduled to appear on the Fox Business Network's "America's Nightly Scoreboard" on Monday, August 16.
Just like on the Fox News Channel's "The O'Reilly Factor" later in the evening, Tom will discuss actions by General Electric CEO Jeffrey Immelt that will harm the American economy and are against the interest of GE employees and shareholders.  The letter the Free Enterprise Project has written to Immelt asking him to resign because he has "abandoned the tenets of free enterprise to profit from President Obama's progressive political agenda"  can be viewed and signed by clicking here.
"America's Nightly Scoreboard" airs at 7:00 PM eastern.  Check your local cable listings for the channel.  FBN can also be found on DirecTV channel 359, Dish Network channel 206, Fios channel 117 and Sky Angel channel 319.