09 Jan 2011

Project 21's McClendon on Congress: Don't Fence Them In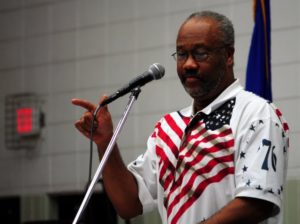 Will there ever be a tea party allowed on the grounds of the U.S. Capitol Building in the future?  Another Million Man March there?  The Memorial Day and Labor Day concerts by the National Symphony Orchestra?
The U.S. Capitol may become as secure as Fort Knox, and lawmakers as inaccessible as a rock star.  How might that change how government works?
In the wake of the shooting of Representative Gabrielle Giffords (D-AZ) at a Tucson, Arizona shopping center, protecting lawmakers is likely to dominate the media and the business of Congress this week.  Hours after the shooting, House Majority Leader Eric Cantor (R-VA) announced the planned congressional calendar (that included a vote to repeal Obamacare) would be set aside to discuss security issues.
Project 21 member Emery McClendon is worried increasing security could further remove lawmakers from the American people, all to the detriment of the American way of government.  Emery said:
After the tragic shooting of Representative Gabrielle Giffords in Arizona, there is much debate about the security of our elected officials.
This tragic event shows something needs to be done.  But should the remedy, which is the result of one or maybe two people possibly not even motivated by politics, punish all Americans who wish to interact with their representatives?
One suggestion has a fence being built around the U.S. Capitol campus to create a "safe zone."  There are also general calls for more metal detectors and increased security at town hall meetings (if the practice of town hall meetings continue at all).
Protecting our elected officials in such an overbearing way could simultaneously restrict access to them.
It's also troubling to ask taxpayers to pick up the additional cost of making their elected representatives less accessible to them.   All Americans should not be punished for the actions of a few people who would do despicable and senseless acts of violence.
Decisions that affect our interaction with those that serve us in public office should be looked at on a case-by-case basis.  Past history of the groups that organize such events should also be an important factor.  The tea party movement, for example, has an impeccable record of peaceful and orderly rallies.  Yet there are some who want to demonize the tea parties, leading some to believe that they are a reason to impose drastic measures.  That is not the case.
The media, Congress, local law enforcement and the Capitol Police should consider all factors before rushing off to any hasty decision.
Our American form of government works in part because the average citizen is allowed to participate in the process.  Let's not tear down this wall of trust to build a wall of stone and steel because of the actions of a few bad people.