07 Feb 2011

National Center Speakers at CPAC This Week
If you are going to be in Washington this week for the annual Conservative Political Action Conference (February 10-12 at the Marriott Wardman Park hotel), be sure to check out the many National Center-affiliated speakers who will be speaking on all three days of the conference.
Along with currently confirmed speakers such as Senator Mitch McConnell, Governor Mitch Daniels, Representative Michelle Bachmann, former ambassador John Bolton and Andrew Breitbart, be sure to see presentations by Project 21's Deneen Borelli and Jerome Hudson and comedian Steve Crowder, whose series of videos are presented exclusively on the Internet Hudsonby the National Center.
On Thursday, Deneen, a fellow with the Project 21 black leadership network and a well-known speaker at tea party events across America (including the 912 rallies in Washington), will join her fellow activists in a discussion called "Two-Minute Activists."  The panel will be held in the hotel's Marshall Ballroom at 4:00 PM.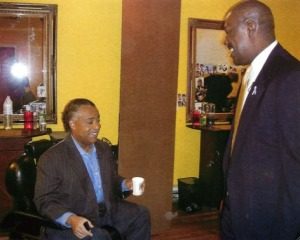 Jerome, who is a student at Florida State University and anotherCrowder favorite tea party speaker in addition to his work with Project 21, will participate in a similar panel called "Two-Minute Student Activism."  This panel, to be held on Friday at 2:15 PM, will also be held in the Marriott's Marshall Ballroom.
Finally, on Saturday morning, Steven will be the emcee for the entire morning program.  Hosting the main speakers in the hotel's Marriott Ballroom, Steven will be helping to introduce the likes of Andrew Breitbart, Governor Haley Barbour, David Horowitz and Representative Connie Mack.  Steven takes the stage at approximately 9:00 AM.
On-line registration for CPAC is closed, but ticket packages can still reportedly be purchased on-site.  Additionally, videos of some of the presentations will be available on the CPAC web site.