07 Mar 2011

More Information Needed in Case of Alleged Politics-Motivated Misconduct at Oregon State University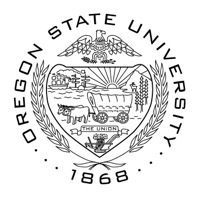 Like many in the climate skeptic community, I've long been aware and appreciative of the work of Dr. Art Robinson. It was with concern, then, that I read today's WorldNetDaily article by Dr. Robinson alleging that faculty administrators at Oregon State University have "initiated an attack" on his three adult children, all students at the OSU graduate school. The attack, according to Robinson, includes confiscation of their work products, its use by others without attribution, and, in Robinson's words, "throwing them all out of the OSU graduate school, despite their outstanding academic and research accomplishments."
In 2010, Robinson unsuccessfully ran for Congress against an incumbent, Peter DeFazio, who, according to Robinson, successfully earmarked $27 million for OSU. Robinson believes "retribution" for his candidacy against DeFazio is part of the motive behind the actions he reports.
Robinson's account in WorldNetDaily can be found here; a website apparently set up by Robinson with additional resources is here.
Oregon State University has responded with a statement that can be found here.
Noting that OSU's statement says the "university has found no factual basis for the accusations made," I telephoned OSU spokesman Todd Simmons for additional clarification, because Robinson's article and the OSU statement are both dated March 7 – meaning seemingly there was little time for a thorough investigation. Simmons told me the matter has been ongoing for some time; specifically, "we've been in conversations with Mr. Robinson for months now."
I also inquired about paragraph two in the OSU statement, which says:
Federal law prohibits institutions of higher education from discussing matters concerning our students with anyone other than the student himself or herself without the express consent of the student involved. Given that, OSU will not comment on any allegation regarding the Robinson students or share any personal information concerning them other than the limited 'directory information' allowed by law to be shared.
I asked if the university had asked the Robinson children to give their consent (since, without it, the public is limited to the Robinsons' side of the story). Simmons explained that the university does not publicly release information about students in matters of controversy, in part because of federal policies that could result in the university losing all its federal funding if it does so. He seemed surprised by the phrase "express consent" in the release and said he'd take a look at it, so I didn't truly get him to nail down whether the three Robinson children have been asked to give this consent, and if they have, if they agreed to do so.
As OSU is substantially supported by both Oregon state and federal taxpayers, the matter of its academic objectivity and ethics is a matter of public concern. At the same time, the Robinson students are entitled to the same privacy as are other students. If they are willing, it would certainly be helpful to setting the record straight if the Robinson students were to make clear the university has their permission to discuss these matters publicly (if they haven't already), and then for the university to release to the taxpaying public the results of its investigation.
After years, probably at least two decades, of reading Dr. Robinson's published work, I admit to a bias in his favor, but am acutely conscious that only one side of this story has been told. I hope that the requisite permissions can be obtained, and that that Oregon State University will then release the full results of its investigation, hopefully with additional commentary then provided by the Robinsons and knowledgable third parties.