17 Mar 2011

Support Among Democrats and Republicans To Rein in EPA: Permanently Blocking Climate Rules Crucial to Job Growth and Economic Recovery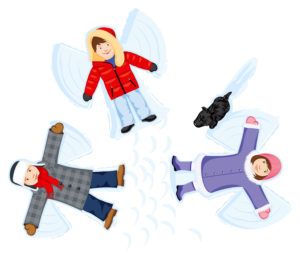 Democrats get it. No surprise, there is grave concern on both sides of the political aisle over the impact EPA's rules to regulate greenhouse gas emissions would have on jobs, the economy, and energy security and that for all the sacrifice, the regulations will actually do little to curb carbon emissions. And there is broad bipartisan agreement that EPA officials are overreaching and abusing their authority.
Consider the following statements from Democrat Senators over the past year on EPA's climate rules:
Sen. Max Baucus (D-MT): "I do not want the EPA writing those [greenhouse gas] regulations. I think it's too much power in the hands of one single agency, but rather climate change should be a matter that's essentially left to the Congress." (Address to members of the Montana Electric Cooperatives' Association, Annual Meeting, Oct. 5, 2010)
Sen. Ben Nelson (D-NE): "Controlling the levels of carbon emissions is the job of Congress. We don't need EPA looking over Congress' shoulder telling us we're not moving fast enough… Because EPA regulations would be a government-directed command-and-control regime, they would raise the price of energy in Nebraska, add greatly to administrative costs, and create new layers of bureaucracy. The burden would fall squarely on Nebraska families, farmers and businesses." (McCook Daily Gazette, Jan. 22, 2010)
Sen. Mary Landrieu (D-LA): "The fact remains that allowing the EPA to make an end run around Congress and twist the Clean Air Act for this purpose would result in ever-changing regulations and uncertainty in the private investment market that would damage Louisiana's already fragile economy and fail to address the risks of climate change." (Sen. Landrieu Press Release, June 10, 2010)
Sen. Mark Pryor (D-AR): "…I firmly believe that Congress, and not the EPA, should determine policy on greenhouse gas emissions." (Sen. Pryor Statement, June 11, 2010)
Sen. Tim Johnson (D-SD): "Congress is the most appropriate place to debate and create rules that would address greenhouse gases." (Sen. Tim Johnson Press Release, Jan. 31, 2011)
Sen. Joe Manchin (D-WV): "No bureaucratic agency should be able to regulate what has not been legislated, especially when their actions jeopardize thousands of jobs… In the worst economy in generations, the EPA is undermining our fragile economy and has been an adversary instead of a partner on energy issues. It is time to reevaluate the agency's use of its authority. I will work hard to make sure the EPA cannot overstep its authority, even as we develop a balanced approach to meeting our energy needs – including using clean coal and natural gas – and end our dependence on foreign oil." (Sen. Manchin Press Release, Jan. 31, 2011)
Sen. Jay Rockefeller (D-WV): "Now is the time to encourage companies to invest in new technologies and create jobs, and we need a system that gives major employers the framework to do so to succeed. Many of us agree that Congress, not the EPA, must be the decision-maker on such a challenging issue." (Sen. Manchin Press Release, Jan. 31, 2011)
Sen. Jim Webb (D-VA): "I had the same set of concerns with this present Administration, particularly as it goes to their climate area and environmental policies. Unfortunately there are people who simply want to do away with coal. Most of them don't live down here." (Roanoke Times, Feb. 6, 2011)
Sens. Rockefeller, Begich, Brown, Levin, Casey, McCaskill, and Baucus: "Dear Administrator Jackson: We write with serious economic and energy security concerns relating to the…regulation of greenhouse gases (GHGs) from stationary sources under the Clean Air Act… [W]e remain concerned about the possible impacts on American workers and businesses in a number of industrial sectors, along with the farmers, miners, and small business owners, who could be affected as your agency moves beyond regulations for vehicle greenhouse gas emissions… We strongly believe this is ultimately Congress' responsibility." (Letter To EPA Administrator Jackson, Feb. 19, 2010)
Sen. Sherrod Brown (D-Ohio): "I believe that regulation of [stationary] sources under the Clean Air Act's prevention of significant deterioration (PSD) provisions must be reconsidered if it is to accomplish its goals without harming these critical drivers of the U.S. economy… In Ohio and across the country…industries, workers, and farmers are extremely concerned that burdensome permitting requirements have been triggered for greenhouse gas emissions… I strongly urge you to reevaluate the expected impact of subjecting industry to greenhouse gas permitting regulations…" (Letter to President Obama, Feb. 28, 2011)
Similarly, three key Senate Republicans—who have not signed on to the Energy Tax Prevention Act to block EPA's rules—clearly understand the devastating impact these regulations will have on the economy in their respective states. Besides their support for last year's resolution to bar the regulations, here are their positions on record:
Sen. Scott Brown (R-MA): Allowing the EPA to regulate greenhouse gases "would give an unelected and unaccountable government agency the power to impose restrictive and damaging carbon dioxide regulations that will drive up energy prices and hurt job-creating small businesses in our country." (Cape Cod Times, June 10, 2010)
Sen. Olympia Snowe (R-ME): "I believe that using the Clean Air Act to address climate change will undermine our economy, add additional layers of federal bureaucracy, and increase costs for our manufacturing sector while failing to substantively reduce emissions. It is Congress—and not unelected bureaucrats—that should be responsible for developing environmental policies that integrate our nation's economic well-being as an urgent priority along with emissions reductions." (Environment and Energy Daily, March 4, 2011.)
Sen. Susan Collins (R-ME): "I…have serious concerns about unelected government officials at the EPA taking on this complicated issue instead of Congress. It is Congress that should establish the framework for regulation of greenhouse gas emissions… EPA's decisions could well result in a loss of jobs, leading to mill and plants closings and discouraging employers from investing in mills. We simply can't afford this result, particularly in this tough economic climate." (Statement on Murkowski Resolution of Disapproval, June 10, 2010)
Yet it is important to understand that legislation sponsored by Sen. Rockefeller that merely delays the EPA climate rules for two years does nothing to allay these fears. The problem with the bill's "kick the can down the road" approach is that it impedes any chance of job creation and economic growth by furthering regulatory uncertainty. Also, it does nothing to stop the EPA from imposing regulations without voter approval. Americans emphatically said no to cap and trade legislation. Telling the EPA to wait two years before it overrides the will of voters is not acceptable and would invite EPA over-reach and encroachment on congressional authority in the future.
The Energy Tax Prevention Act would rein in the EPA, put Congress back in control, and steer our economy toward a complete and healthy recovery—not for just two years but permanently.