20 Apr 2011

4/20 Outrage of the Day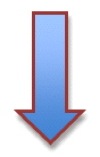 Senators on vacation. Yes, I know, usually we are better off when they're out of town, but the nation is drowning in debt, Standard and Poor's has downgraded the U.S. fiscal health to "poor," and the House has acted on a budget to at least begin to address these problems, but the Senate has not.
So is the leadership of the U.S. Senate working hard to pass a sane budget? No, both the Majority and Minority Leaders, and a selected number of spouses and favored staffers, are partying abroad.
Oh, and if you're among those Americans who pay federal taxes other than payroll taxes, you're helping to pay for it.