13 Jun 2011

Project 21's Borelli to Appear on Fox Business Network Monday Evening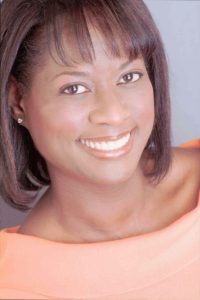 Project 21 fellow Deneen Borelli is scheduled to be a guest on the "Lou Dobbs Tonight" program on the Fox Business Network on Monday, June 13.  The program can be seen at 7:00 PM eastern.
Deneen has been asked to comment on breaking news.
Deneen is quoted today in a Project 21 press release about President Obama's North Carolina-based meeting of his jobs council and his tour of Cree, Inc. — a "green" lighting business benefitting from stimulus money and regulations that will outlaw incandescent light bulbs.  In the release, Deneen notes:
It's disappointing that over 90 percent of blacks voted for Obama in 2008 only to be thanked with the President's toxic energy policy that is causing job losses and higher energy prices.  Obama's war on fossil fuels is a war against all Americans, but it's especially harmful to low- and fixed-income households.  We have a wealth of natural resources in America, and we should utilize those resources to put Americans back to work, lower energy costs and grow our economy.  Obama's energy agenda picks winner and losers, and his winners are being propped up with our tax dollars in a situation that creates an unsustainable green economic bubble.
Check local cable listings for the Fox Business Network.  FBN can also be found on DirecTV channel 359, Dish Network channel 206, Fios channel 117 and Sky Angel channel 319.