19 Oct 2011

Susan Sarandon: Protesting All the Way to the Bank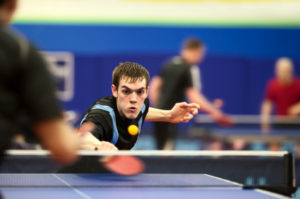 When Occupy Wall Street militants marched on Times Square last week, did any of them stop by SPiN New York for a Croque Monsieur, ice cream sandwich and Kazmanian mojito and perhaps play a game of ping pong on the way there or back from their base camp at Zuccotti Park?
It's unlikely, considering all the food, drink and entertainment would cost $49 (plus tax and tip).  Clearly, SPiN New York is a playground for one-percenters.
That's interesting, considering that SPiN New York's highest-profile owner is also one of Occupy Wall Street's most prominent celebrity supporters: actress Susan Sarandon.
On September 27, Sarandon visited Zuccotti Park to lend her support to the occupiers camping out there.  She told CNBC: "Greed is widespread all over the world.  We have to start making human decisions and put people at the top of the line."
Sarandon's mission that day was to "educate" herself, and she promised to return there to learn more after she got back from her trip to Italy.  While it's unclear if she's yet returned to Zuccotti Park since her European excursion, she did make time to reportedly call Pope Benedict a Nazi while she was attending a film festival in the Hamptons on October 15.
While at Zuccotti Park, Sarandon complained about the "huge void between the rich and the poor in this country."  Sarandon's SPiN New York ping pong-themed nightclub is a pretty good example of that void — and the fact that she's behind it exposes liberal hypocrisy.
At SPiN New York — one of four existing locations in the SPiN empire that's located just under three miles from Zuccotti Park — it costs $20 to play ping pong for half-and-hour.  To be able to reserve a table and get a $10 discount, monthly memberships are available for $65.
Compare this price to the Fat Cat over in Greenwich Village (just under a mile-and-a-half equidistant from Zuccotti Park and SPiN).  The Fat Cat charges just $5.50 an hour to use the ping pong tables there and pro-rate the charge by the minute (nine cents per).  Or, for less than a year's worth of membership fees at SPiN, one could buy their own Robbins Optima international tournament quality table and get four paddles and six balls for free!
At SPiN, beers cost $7 or more.  At my own favorite NYC bar, the Nancy Whiskey Pub, located less than a mile from Zuccotti Park in TriBeCa, one can get a Budweiser for $2.50 during happy hour.
While the occupiers feast on donated food, a SPiN patron can dine on Kobe beef empanadas ($10), chicken Milanese ($12) and crab cakes ($13) while enjoying a carafe of margaritas ($40) or a bottle of Hennessey XO cognac for ($600 — available on the Internet for $129.99 retail).
That ice cream sandwich?  $7 at SPiN New York.  One of the many food truck vendors based at Zuccotti Park, who are having a hard time with sales since the occupation began, probably sell something similar for around a buck.
It's a classic case of do as I say, not as I do.  Like Russell Simmons, the rap magnate/fashion icon/budding banker who's worth an estimated $340 million and cheerleads at Zuccotti Park in his spare time, Sarandon caters to the elite and lives the high-life while telling the rest of us that we must give more.
Sarandon eggs on the unwashed masses occupying Wall Street while serving New York City's elite Kobe beef — meat that is considered among "the most exclusive" in the world.
Dammit Janet, that's not fair!
While Sarandon hob-knobs with high-powered actors such as Bob Balaban in the Hamptons and Judah Friedlander at SPiN New York — making what must be a tremendous profit from her nightclub and still more from her fading Hollywood career — she's promoting an agenda that will be undoubtedly hard on small businesses such as the Fat Cat and the Nancy Whiskey Pub… her competitors.
Much has been said about the Occupy Wall Street picking the wrong targets — ignoring festering problems such as crony capitalist and job-killing regulations.  They also seem to have problems picking their friends.