11 Jan 2012

Famous "F-Words" for $100, Alex

A week and a day after the U.S. Supreme Court heard arguments in a case about obscenity on broadcast television, ABC is planning to make history with what some think is the first television show to feature a child using the "f-word."

On the January 18 broadcast of the hit show "Modern Family," in an episode entitled "Little Bo Bleep," the two-and-a-half year-old daughter of one of the couples on the show picks up the offending word and panic (and hilarity!) follows as fears mount that she'll say the word publicly at an upcoming wedding.

How can ABC get away with this?  The viewer will never actually hear little Lilly say the word.  But, like last year's CBS sitcom "$#*! My Dad Says," it's an inside joke to which everyone knows the punchline.

"Modern Family" creator Steve Levitan calls is "a very natural story," but acknowledges they "had to really convince ABC" to break this new ground.  Why did network executives let them?  Most likely because of the show's ratings and critical acclaim.  Levitan confided to EW.com: "ABC will tell you that 'Modern Family' gets away with a lot."

Does it really?  Broadcast television has been headed down a sinkhole lately when it comes to vulgarity.  If anything, Levitan and his show deserve points for doing it stylishly — and a little bit later in the evening (9:00PM eastern).

Case in point: "2 Broke Girls" on CBS.  The show regularly features a string of jokes about sex (including rape), gynecology-related topics and jokes at the expense of immigrants and Asians that some consider racist.  And this is at 8:00PM eastern on Mondays.  Remember when that used to be called the family hour?

NBC obviously doesn't.  Tonight is their premiere of "Happy Hour Wednesdays" during the family hour that contains "Whitney" (moved from Thursdays at 9:30PM eastern and coincidentally from the same person who created "2 Broke Girls") and "Are You There, Chelsea?" (from the similarly-minded Chelsea Handler, with the title rearranged from the original name of her best-selling book Are You There, Vodka?  It's Me, Chelsea).

It's interesting that this comes right when the U.S. Supreme Court is debating how much government can regulate the content of the broadcast spectrum.  In the case of Federal Communications Commission v. Fox Television Stations, Inc., the justices are seeking to determine what can be said on broadcast stations (as opposed to cable) as well as what constitutes this "safe haven" for consumers.

Currently, as was argued in the Court, networks deal with what they consider vague and shifting rules.  For instance, why was it not alright for Nicole Richie to say the f-word and the s-word during the live broadcast of the Billboard Awards but it was alright to air "Saving Private Ryan" uncut?

Chief Justice John Roberts, the only member of the Court with young children, was exasperated by the entire situation.  During arguments, he pleaded:

All we are asking for, what the government is asking for, is a few [broadcast] channels where… they are not going to hear the s-word and the f-word, they are not going to see nudity.

Justice Antonin Scalia added that the government "is entitled to insist upon a certain modicum of decency."  Justice Elena Kagan speculated that cursing and nudity in a Steven Spielberg film (such as "Saving Private Ryan" and "Schindler's List") is a special exemption afforded only to Spielberg.

But don't forget the potty-mouthed baby.  That's a major concern.  Those other shows are known quantities.  Viewers expect the ribald humor there.  Not so much on "Modern Family."  That is — or it was — a show that most people could watch without finding much controversy (even with a gay couple as star players).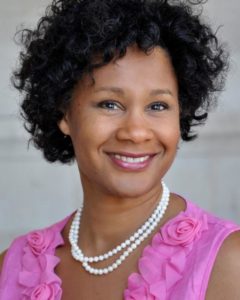 As Project 21 spokeswoman Cherylyn Harley LeBon says:
As a mom, I realize our kids say and repeat things we wish they would not say.  However, hearing toddlers use profanity on broadcast television is simply not appropriate nor is it cute, regardless of whether it happens in real life or not.  I think we are chartering into new territory, which certainly will not benefit our TV-viewing children.
There's also the factor that Levitan and friends think they are breaking new ground.  They seem to be putting themselves up there with "Star Trek," which slipped the first interracial kiss onto national television in 1968 with little controversy (it was in the future!).  "Modern Family" is opening the window with implied kiddie-cursing – making it possible that a future show may not be restrained to innuendo.
As "2 Broke Girls" co-creator Michael Patrick King said recently to the Television Critics Association, "8:30 on Monday on CBS… in 2012… is a very different world than 8:30 on CBS in 1994."
But must it always be a slide in the crass direction?
It's kind of funny that the controversial show of this season – NBC's "The Playboy Club" (quickly cancelled in a combination of bad ratings and scandal-averse advertisers) – was much ado about nothing.  It was a rip-off of "Mad Men" chic whose most provocative aspect was its name.  And it was on at 10:00PM eastern.
Those concerned about real controversy should have looked earlier in the schedule – when the kids are still awake.