29 Feb 2012

Occupy Occupy D.C., Day 12: Making Waves

After a morning of pouring rain, it finally began to let up about the time the National Center's "Occupy Occupy D.C." got to Freedom Plaza.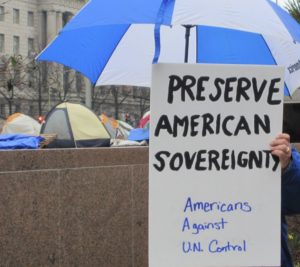 Leaping in on the last day of February with a big splash, today's event dealt with the Law of the Sea Treaty, a decades-old United Nation's agreement that would do little more for the United States than put our sovereignty, national security and financial well-being at risk.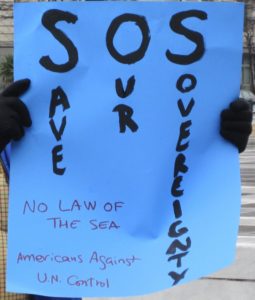 The shortcomings and outright perils of the treaty have already been dissected by National Center president David Ridenour in a very thorough National Policy Analysis.  Currently, the possibility that the Obama Administration and Senate Majority Leader Harry Reid may move to ram through the ratification of the treaty this spring is of particular concern to the supporters of the National Center's Americans Against U.N. Control program.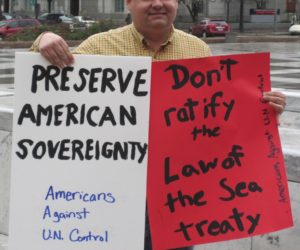 Despite the rain and cold, the National Center continued its presence at Freedom Plaza, as it will through the middle of March.