28 Jun 2012

National Center at the Supreme Court
Members of the National Center street team hit the sidewalk in front of the U.S. Supreme Court this morning — registering their disappointment with today's ObamaCare decision just minutes after it was released by the Court.
With the individual mandate essentially becoming a tax through the assistance of the justices, it appeared that the National Center was the only organization there with signs that protested this new and problematic fact of life.
The National Center was also one of the few conservative organizations there today engaging in an activist response to the Court's ObamaCare decision.
A key benefit to the conservative movement, National Center staff was available to give the media clear and concise comment about the consequences that the retention of Obama's big government health care scheme will have on the founding principles of the United States.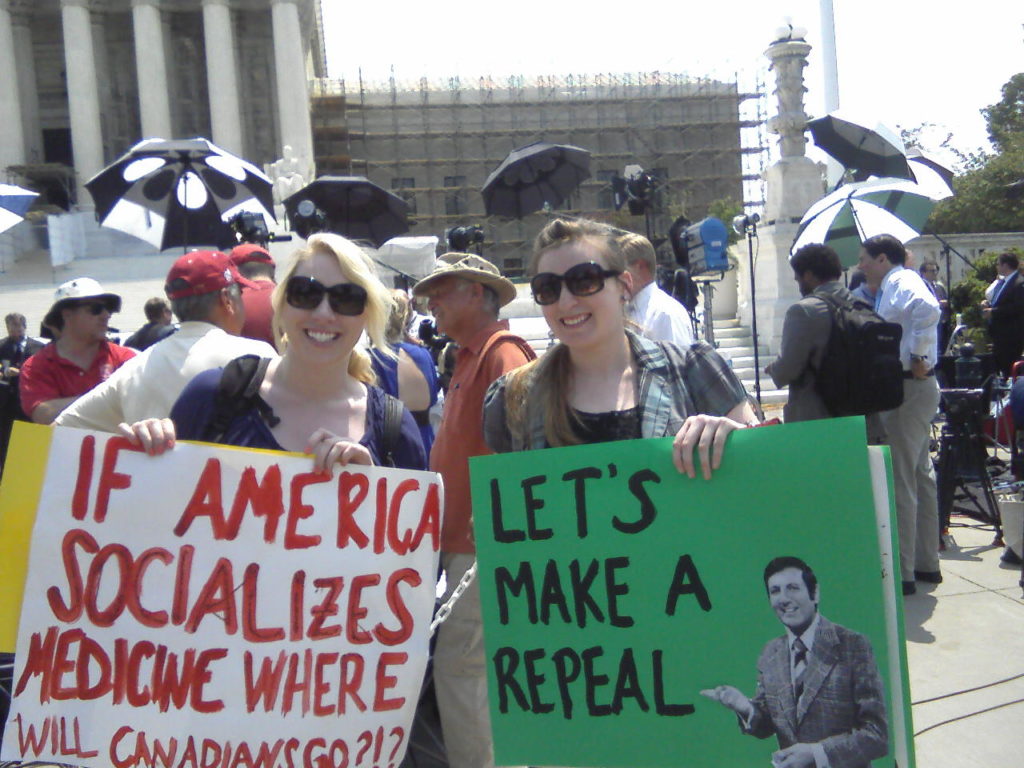 National Center interns Jody (a native Canadian who knows the reality of government-run health care) and Maggie point out the importance of the separation of powers as a means of overcoming this crisis.
During the protest outside the Court this morning, the National Center staff availed its expertise and made an impact with the following media and more:
New York Times
New York Post
Sunday Times of London
National Public Radio
PBS
CBN
BBC
Fox News Channel
The Daily
Xinhua News Agency
Voice of America