01 Aug 2012

Project 21's Demetrius Minor Featured in Fox News Coverage of "Chick-fil-A Appreciation Day"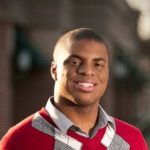 Project 21 spokesman Demetrius Minor was featured at least twice today on the Fox News Channel for his outspoken support of "Chick-fil-A Appreciation Day" — a grassroots movement supporting the fast-food restaurant chain against an assault by the homosexual lobby and liberal politicians and activists.
Since Chick-fil-A president Dan Cathy recently expressed his support for traditional marriage and has spoken out about the chain's foundation in Christian principles, critics have labeled the restaurants, its employees and customers as opponents of gays.
To the contrary, said Minor, there is no discrimination of anyone in the comments of Cathy or the operation of Chick-fil-A restaurants.
In the Project 21 press release, Demetrius noted:
I think liberals are missing a vital point in their blind hatred of Chick-fil-A.  Being against gay marriage is not being anti-gay.  I strongly salute Chick-fil-A and others who stand for traditional marriage and withhold discrimination from those who believe differently from them.  The last time I checked, Chick-fil-A wasn't expressing a desire for gays not to eat at their restaurants or seek employment with them.
Fox News Channel correspondent John Roberts, in reports that aired on "America's Newsroom" and "America Live," read the second sentence of Demetrius's quote.
Here is the entire segment:
To read the companion article posted on the Fox News web site, click here.