01 Jan 2013

Top Ten Most Ridiculous Lawsuits of 2012

Faces of Lawsuit Abuse has released its annual top ten most ridiculous lawsuits of the past year, compiled by polling its visitors.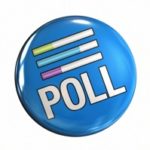 Of its top ten, I would have voted for these as the top three:
My #3: Michigan woman files $5 million suit for the leftover gas still in her repossessed car
My #2: Anheuser Busch sued when longneck bottle used as weapon in bar fight
And my #1: California restaurateur sued for alleged disabilities act violations in parking lot he doesn't own
Go here to see all ten, and how visitors to the site voted.
A few lawsuits listed in the site's monthly polls also struck me as particularly outrageous:
From August 2012: Woman sues county for not stopping her affair with police officer
From March 2012: Woman accused of stabbing roommate sues apartment building for not separating them
From January 2012: Teen who OD'd on stolen drugs receives $4.1 million lawsuit settlement
From December 2011: Convict sues couple he kidnapped for not helping him evade police
From September 2011: Young adults sue mother for sending cards without gifts and playing favorites
From August 2011: Woman sues after she hurts herself fleeing 4-pound Dachshund puppy
You can see the many amazing ridiculous lawsuits by browsing the monthly polls of recent years here.