27 Jan 2013

Horace Cooper to Appear on O'Reilly Factor to Discuss DOJ Charging Alleged 'Knockout Game' White Attacker with Hate Crime

Project 21 Co-Chairman Horace Cooper will be a guest this evening on the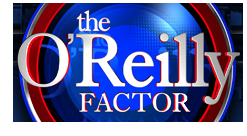 Fox News Channel's "O'Reilly Factor," discussing the U.S. Department of Justice's decision to charge a white Texas man with a hate crime after he allegedly punched and severely injured a black man while "playing" the so-called "knockout game."
The Daily Caller's Caroline May (a National Center alumnus!) has reported on the story:
The Department of Justice has charged a Katy, Texas man who participated in the "knockout game" with a federal hate crime.On Thursday, federal officials announced that they arrested and charged 27-year-old Conrad Alvin Barrett — a white man — with a federal racially-motivated hate crime for attempting to knock out an unsuspecting 79-year-old African American man with a single punch.
"Suspected crimes of this nature will simply not be tolerated," said U.S. Attorney Kenneth Magidson in a statement. "Evidence of hate crimes will be vigorously investigated and prosecuted with the assistance of all our partners to the fullest extent of the law."
Nearly all "knockout game" attacks have featured black attackers targeting white or Jewish victims.
According to Justice Department officials, Barrett recorded the attack on his cell phone and showed it to other people. He also made other videos identifying himself in one of them and making a racial slur in another.
"The plan is to see if I were to hit a black person, would this be nationally televised?" said Barrett in one video, according to the complaint…
Read the rest of Caroline's story here.
This will be Horace's third appearance on the O'Reilly Factor this year. He last appeared on the show in August.
Horace Cooper fans can also catch him on national radio on January 6, when he is scheduled to be interviewed by Sean Hannity about the Duck Dynasty controversy.
The O'Reilly Factor interview will mark Horace's 260th live radio or television interview for the National Center in 2013 alone.