21 Feb 2013

Layers of Green: Greens Accuse Green Certifiers Of Greenwashing Seafood, by Teresa Platt

National Public Radio (NPR) is featuring an excellent 3-part investigation into the Marine Stewardship Council's (MSC) fisheries certification program.  Journalists Daniel Zwerdling and Margot Williams attempted to answer the loaded question: "Is Sustainable-Labeled Seafood Really Sustainable?" while green groups loudly accused the ultra-green MSC of greenwashing: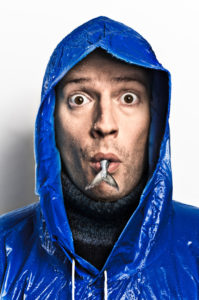 So seafood lovers buying MSC-certified fish pay twice – once to government in the form of income taxes and again at the checkout counter where, hidden in the price, are fees paid to "green" certifiers and logo licensing agencies like MSC.  This explains why "certified" swordfish can cost $18.99 a pound instead of $15.00.  Another fisherman in the very same fishery, working under the exact same management regime, can sell his fish for less two doors over.  His fish is every bit as good and, when you buy it, you're not supporting Big Green.
Layers of Green
Total group income in 2011/12 was £15 million [US$23M] compared to £12.8 million [US$20M] in the previous year, a 17.6% increase.  For the first time, incoming resources from charitable activities (that is, logo licensing revenue) exceed the contributions from foundations and trusts in the USA, Europe and UK.  The percentage of logo licensing income compared to total income increased to 56% (2010/11 49%).

MSC does not certify fisheries itself; instead, a fishery that wants the label hires any one of roughly a dozen commercial auditing companies, which can cost up to $150,000 or more, to decide whether the fishery's practices comply with the MSC standards.
NPR detailed the experience of fishing boat owners pressured by Whole Foods, run by vegan CEO John Mackey, to comply or lose sales:
The way Day Boat's owners tell their story, they decided to go through the complicated process of getting certified mostly because of their major client, Whole Foods.  Co-owners Howie Bubis and Scott Taylor began supplying the upscale chain soon after they founded their seafood company in 2006.
They say business was good.  But executives at Whole Foods announced that they were going to buy as much seafood as possible with the MSC label.  … [They] hoped that MSC approval would give them a competitive edge — and Whole Foods might pay them more than fishing companies that didn't have it.
Day Boat's owners say the process cost more than $200,000 — at least half for the audit company and the rest for related expenses.  "It's occupied three years of our life," says Bubis. …[who] assigned a staff member to work almost full time for two years, just to supply [the certifying company with] information. …But he and his partner say the MSC label has been good for business: They have been selling their swordfish for 10 percent more than competitors who don't have it.