27 Mar 2013

32% Premium Increase, Temp Firm Mutual Funds, And Other Fun With ObamaCare

1. The Society of Actuaries has a new report out showing that premiums in the individual market will rise on average almost 32% by 2017 due to ObamaCare.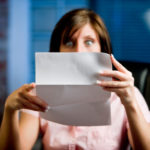 The results vary by state.  Five lucky states will see decreases, those being the states—New York, Rhode Island, Massachusetts, Vermont and New Jersey—that already have the highest premiums (see p.8).
Forty-five states plus the District of Columbia will see increases, and of those 43 will see double-digit hikes.  The two biggest losers are Ohio and Wisconsin, both which will see premium increases of at least 80%.
Some ObamaCare proponents have accused opponents of wanting to deny people affordable insurance.  By the looks of it, the proponents of ObamaCare are supporting a law that's going to do a pretty good job of that regardless.
2. The Washington Post reports that ObamaCare could be a boon for temporary-staffing companies.  The reason: "Starting in January, employers with at least 50 workers must offer affordable coverage or pay a penalty. To stay under this limit, some are considering outsourcing jobs to specialists such as Kelly Services, Manpower, Robert Half and Randstad, whose stock prices have soared."
An article at Investor's Business Daily notes that the outlook for such firms is quite bullish and the "20 stocks in IBD's Commercial Services-Staffing group are trading at a five-year high." J.D. Tuccille at Reason suggests that the "stock market vote of confidence seems based, at least in part, on the fact that temp workers aren't included in the [ObamaCare]'s mandated coverage."
However, much credit is due to Jim Fink of Investing Daily who predicted this back in July of last year.  He wrote, "In my never-ending quest to turn the sour lemons of Obamacare into sweet lemonade for Investing Daily readers, I think I've hit pay dirt. Specifically, there is a great investment opportunity in staffing companies."
I'm going to contact the companies that handle my IRA's to see if there are mutual funds that specialize in the stocks of temporary-staffing companies…will let you know.
3. The Washington Examiner finds another "winner" in the ObamaCare Tax-Free Loan for Health Care Co-Ops Sweepstakes!  The Center for Consumer Information and Insurance Oversight in the U.S. Department of Health and Human Services gave a $112 million loan to CoOportunity Health in Iowa.  CoOportunity was founded by Stephen Ringlee, whose last three business ventures went belly up.
Ringlee is in good company.  Freelancers Insurance Company received a $340 million loan to set up co-ops in New York, New Jersey and Oregon, despite being rated the worst insurer by regulators in New York for two years running.  A Florida company received a $129 million loan to start a co-op in Ohio called Coordinated Health Plans of Ohio.  The man chosen to run Coordinated Health Plans of Ohio, Brett Baby, had "previously started an Ohio health insurance company that lasted only a year before state regulators shut it down in 2009."
CORRECTION:  In the first item, I incorrectly refer to the increases as "increases in premiums."  Rather, they are increases in the claims costs that insurance companies will pay in the individual market.  That, however, is often linked to the premiums that individuals will pay, as rising claim costs usually result in higher premiums.  Regardless, sorry for the error.