04 Oct 2013

Is it the Onion… or is it Slate?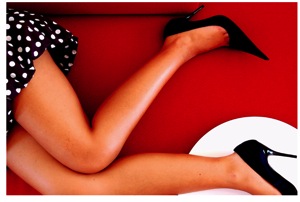 Sometimes the left approaches satire in its ongoing propaganda campaign to make the partial government shutdown seem worse than it is.
Take Amanda Marcotte's October 1 Slate article "Government shutdown: From WIC to the panda cam, seven ways the shutdown will hit women hardest," no doubt a continuation of the whiny "war on women" meme only idiots fall for.
My favorite paragraph in Slate's list of how the "shutdown" is going to hurt women "particularly hard":
College financial aid. More women than men attend college. The shutdown could cause delays to federal loans and Pell grants because some financial aid officers are being furloughed. The upside is that having less money overall might force college women to skimp on their contraception, and we know how important that is to Republicans.
So when taxpayers subsidize Pell Grants, we're really buying birth control?
I'm not even going to ask why Slate believes this is especially important to Republicans.
The satire doesn't end there.
Slate also believes women will be harder hit than men by the flu if the government's partial shutdown continues. Slate concedes that "the flu vaccinations are still being manufactured and distributed by private industry," but worries that the Centers for Disease Control may be unable to monitor the spread of the flu sufficiently to "target" vaccinations properly. So how does this hurt women more than men? Women, says Slate, "are more likely to take sick days to care for a child or a parent."
Wow. Extra days off.
Let the pity party begin.