11 Oct 2013

Health Care Odds & Ends: Disaster Edition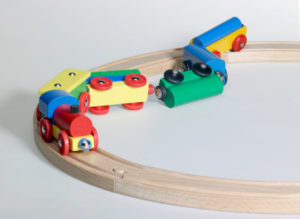 By now you are surely aware of what a disaster the roll out of the ObamaCare exchange websites has been.  When MSNBC runs out of patience when trying to log in, Ezra Klein says the website is terrible, and USAToday calls it a "mess" and a "nightmare", well, game pretty much over.
But, there are still plenty of stories you may not be familiar with.  Here we go:
1. White House Officials were warned that the websites weren't ready.  Click this link to see the FOX News report. In short, top officials at the Dept. of Health and Human Service were having conference calls with contractors and insurance and IT people who were telling them that the websites were not ready.  Also see this article in the Washington Post.
2. You hired WHO to create the website? According to the Washington Examiner:
Canadian provincial health officials last year fired the parent company of CGI Federal, the prime contractor for the problem-plagued Obamacare health exchange websites, the Washington Examiner has learned.
CGI Federal's parent company, Montreal-based CGI Group, was officially terminated in September 2012 by an Ontario government health agency after the firm missed three years of deadlines and failed to deliver the province's flagship online medical registry.
The online registry was supposed to be up and running by June 2011.
Officials at the U.S. government's Centers for Medicare and Medicaid Services awarded six technology contracts worth $87 million to CGI Federal for Obamacare website work, according to the U.S. Government Accountability Office.
There is a time and place for second chances and clearly this was not it.
3. Running out of TIME.  FOX News reports that the "new ObamaCare marketplace may experience significant technical glitches for months [according to] computer software experts."  Problem is, they may need to be fixed a lot sooner.  TIME magazine reports that those in charge of the exchange websites "have one month. If the officials running the new Affordable Care Act insurance exchanges cannot fix crippling computer glitches by then, the health law's future could be imperiled, according to a former high-ranking health care official."
4. I get my news from British papers.  We've finally found out how many people signed up for ObamaCare exchanges the first week via the Daily Mail.  Yes, a British newspaper has found that 51,000 people signed up for the federal exchanges.  However, only 6,200 actually signed up on HealthCare.gov.  Presumably the other 44,800 signed up via call centers and "Navigators."  Furthermore, those are 51,000 "completed applications," which may mean the applicants have not received an insurance policy yet.  At this point, there is no way to know for sure.
The Mail estimates at that rate, only 1.32 million people will sign up for the federally-run ObamaCare exchanges by the end of March.  That number rises to 2 million if the 15 state-based and Washington, D.C. exchanges also sign up people at the same rate.  That's a far cry from the 7 million the Congressional Budget Office estimates will sign up in year one.  To be fair, though, sign ups may not proceed at a steady rate.  They may start slow then speed up.  Then they'll reach a peak after which they will taper off.
Nevertheless, it's not a good sign when the federal ObamaCare website reportedly had 8 million unique visitors the first week and the result is only 51,000 applications.  That's a take-up rate of about .6%.
5. Wait, insurers were supposed start leaving after the first year of the ObamaCare exchanges.  Watchdog.org reports that nine insurers in Nebraska intend "to stop selling health insurance to individuals — and in some cases — groups" at year's end. Some "of them cite Obamacare as the reason for their departure."  The reporter notes that most of the companies "have a minor piece of the major medical market in Nebraska, and likely don't think it's worth it to make the changes necessary to comply with the federal health care law."
They may have a small part of the market, but even small competitors exert pressure on the big boys to keep prices down.  And with nine of them leaving, that's a lot of downward pressure on prices that won't be there next year.