25 Oct 2013

Dems Breaking Rank On ObamaCare Delay: Update 1

A previous post noted that more than a few Democrats had expressed interest in delaying the individual mandate and/or extending the open enrollment period.  Here are some more Democrats who have expressed similar sentiments since then.  A full list follows.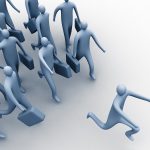 According to Politico, Sen. Jeane Shaheen has offered a plan to extend the open enrollment period and "Kay Hagan (N.C.) and Mary Landrieu (La.) also support that plan."
Shaheen, Hagan and Landrieu have signed a letter with ten other Democratic Senators asking the White for an extension of the enrollment period.  The other seven signatories are: Mark Begich (D-Alaska), Mark Pryor (D-Ark.), Dianne Feinstein (D-Calif.), Mark Udall (D-Colo.), Tom Udall (D-N.M.), Michael Bennet (D-Colo.) and Martin Heinrich (D-N.M.).
Alison Lundergan Grimes, who is running as a Democrat for Senate in Kentucky, has "said it makes sense to extend the March 31 enrollment deadline and postpone the $95 penalty for people who fail to meet the deadline for acquiring coverage," according to the Courier Journal.  Additionally USA Today says that a Democrat candidate for Senate in Georgia, Michelle Nunn, has "endorsed delaying the requirement for individuals to buy insurance."
House
John Barrow
Gerry Connolly
Gene Green
Bill Pascrell
Jared Polis
Dutch Ruppersberger
Debbie Wasserman Schultz
Senate
Mark Begich
Michael Bennet
Dianne Feinstein
Kay Hagan
Martin Heinrich
Mary Landrieu
Joe Manchin
Mark Pryor
Jeanne Shaheen
Mark Udall
Tom Udall
Candidates
Alison Lundergan Grimes (Senate, Kentucky)