01 Nov 2013

6 People Signed Up On Day One — Ho Hum

Early enrollment figures are contained in notes from twice-a-day "war room" meetings convened within the Centers for Medicare and Medicaid Services after the website failed on Oct. 1. They were turned over in response to a document request from the House Oversight Committee.

The website launched on a Tuesday. Publicly, the government said there were 4.7 million unique visits in the first 24 hours. But at a meeting Wednesday morning, the war room notes say "six enrollments have occurred so far."

A very good story, although while coming into work I heard the reporter, Sharyl Attkisson, say the number was "shocking." Now, Attkisson is an excellent reporter.  She's done great stories on Benghazi and "Fast and Furious," and this story is no doubt a good scoop.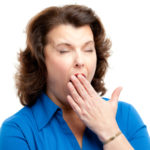 But "shocking"?  This is about as shocking as David Ortiz being named MVP at the end of the World Series.
First, if the Obama Administration had even decent enrollment numbers, it would have released them by now.  The fact that it hasn't is a big red flag that the numbers are terrible.
Second, the federal website has been, to borrow an abbreviation, a total "CF."  If people can't get on to the website, then they can't enroll.
Third, there have plenty of stories about insurers complaining that "the federal health-care marketplace is generating flawed data that is straining their ability to handle even the trickle of enrollees who have gotten through so far."  If insurers can't get the right data, then applicants probably won't be enrolled.
Finally, Enroll Maven has been tracking the "unofficial" number of enrollees based on new stories about states that have released numbers.  His count is just over 36,000, or barely 0.5% of the enrollment goal of 7 million.
In short, 6 people signing up on day one isn't shocking.  It's expected.