19 Dec 2013

"Duck Dynasty" Dumping Derided by Project 21
While acknowledging his behavior on the show bears no resemblance to the current portrayals of him by his critics, A&E Networks still acquiesced to liberal rage and suspended Phil Robertson from future filming of the reality show "Duck Dynasty."
In an interview with GQ magazine, Phil Robertson — the patriarch of the entrepreneurial family that is the heart of the "Duck Dynasty" program — was asked about his definition of sin.  A devout Christian, he reportedly replied: "Start with homosexual behavior and just morph out from there.  Bestiality, sleeping around with this woman and that woman and that woman and that man."
Robertson, however, has also said he would "never threat anyone with disrespect" despite any personal behaviors of which he may personally disagree.
But the GLAAD (originally named the Gay and Lesbian Alliance Against Defamation) condemned the remarks as "some of the vilest and most extreme statements uttered against LGBT people in mainstream media."
A&E Networks quickly announced: "We are extremely disappointed to have read Phil Robertson's comments in GQ, which are based on his own personal beliefs and are not reflected in the series 'Duck Dynasty'… The network has placed Phil under hiatus from filming indefinitely."
Since the announcement by the network, hundreds of thousands of people have signed petitions and liked Facebook pages supporting Phil Robertson.  The "Boycott A&E Until Phil Robertson's Put Back on Duck Dynasty" page on Facebook had just under 600,000 likes as of 3:00PM eastern on 12/19/13 — more than the number of likes for the official A&E Networks Facebook page (584,825).
The "Duck Dynasty" program is a cable TV blockbuster.  It regularly brings more than 9 million viewers to the A&E channel — an extremely high number of viewers for any network, premium or basic cable channel.  It has set basic cable viewership records.
Governor Bobby Jindal of Louisiana, the Robertson family's home state, issued a statement that said, in part:
I remember when TV networks believed in the First Amendment.  It is a messed up situation when Miley Cyrus gets a laugh, and Phil Robertson gets suspended.
Members of the National Center's Project 21 black leadership network are also commenting on the Robertson controversy.  These black conservative activists are surprised at the liberal outrage, and suggesting that supporters of Phil Robertson use their remote controls to do the talking for them.
After hearing the actual remarks that caused the outrage leading to Phil Robertson's suspension and likely termination from the show, Project 21 member Coby Dillard said:
That's ALL Phil Robertson said?
A&E is gonna regret their little tantrum long before it hurts him.
They should've just said the standard "his views ain't ours, enjoy the show," meant it and kept it moving.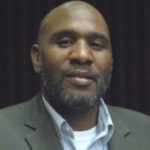 Project 21 member Christopher Arps added:
I fully support "Duck Dynasty's" Phil Robertson's right to express his religious beliefs.
I also fully support A&E's right to terminate their business relationship with him.
And I fully support our rights as consumers to watch another channel.
And Project 21 member Darryn "Dutch" Martin said:
The PC police strike again!
But, this time, I honestly think it's going to backfire on GLAAD and other thin-skinned liberal groups that want to go after Christians who openly express their devout beliefs.
"Duck Dynasty" is A&E's highest-rated show.  People are getting tired of the PC garbage.
Mary my words.  Fans of the show are going to raise holy hell, and Phil will be back on the show in no time.
top photo credit: iStockPhoto