24 Jan 2014

Project 21 Members Support Senator Scott

In what was apparently his odd way of honoring the spirit of Dr. Martin Luther King, Jr., the Reverend William Barber II, president of the North Carolina chapter of the NAACP, chose to demean the first black senator to serve in the South since the Reconstruction era.

On January 19, at the Zion Baptist Church in Columbia, South Carolina, Reverend Barber gave a fiery speech that lionized progressive politics and demonized conservatives.  When it came to Senator Tim Scott (R-SC), the Palmetto State's black junior senator, Barber said:

A ventriloquist can always find a good dummy… [T]he extreme right wing down here finds a black guy to be senator and claim he's the first black senator since Reconstruction and then he goes to Washington, D.C. and articulates the agenda of the Tea Party.

After the initial outrage over his insensitive analogy, Reverend Barber doubled-down on his reticence.  At a speech later in the week in Asheville, North Carolina, he added:

The question is not so much having all this indignation over a metaphor… What people should have righteous indignation over is the pain and the misery that is being caused by extremist politics.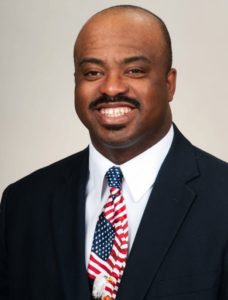 Senator Scott, on the Fox News Channel, called Barber's initial comments "philosophical bigotry."  Project 21 member Stacy Swimp called what Barber said "pejorative," saying:
Reverend William Barber of the North Carolina NAACP essentially hurled a pejorative at Senator Tim Scott when he called Scott a ventriloquist's dummy for conservatives.  This kind of commentary has no place in a civil society.
I have met Senator Scott.  We come from the same neck of the woods in Charleston, South Carolina.  I know his personal testimony.  It is one of redemption, restoration and victory.  Senator Scott did not have it easy growing up.  In fact, all the odds were against him.  Yet he overcame.
Senator Scott's life represents everything Reverend Barber should believe about the gospel of Jesus Christ.  That he personally, falsely and publicly attacked Scott for obvious political purposes says that the Reverend is not only out of touch with reality but also indicates he likely has no meaningful relationship to God.
Reverend Barber's immediate resignation should be requested by the NAACP.  Most importantly, his role as a minister of the gospel of any spirit-filled church should be called into question and re-examined.
Senator Scott was more magnanimous in a statement about the incident that he gave to the Daily Caller:
I will honor the memory of Dr. King by being proactive in holding the door for others and serving my fellow man.  And Reverend Barber will remind me and others of what not to do.
Project 21 member Kevin Martin was pleased that Senator Scott took the high road.  But Kevin nonetheless took the NAACP to task for its longstanding political slant, saying:
When it comes to conservatives of color, it would seem that the NAACP — the group that's supposed to be helping to advance people of color — puts out the "liberals only" sign in much the same manner as Dixiecrats in the old days put out "whites only" signs.  It is also evident to me that, when it comes down to Congress, some blacks are allowed to advance because they are politically acceptable at the same time others are attacked.
Senator Tim Scott's response to the vicious attack on him by an NAACP leader who should have known better and should have shown more decorum indicates that Senator Scott is more about uniting Americans rather than dividing them.