20 Jun 2014

When Bush Was in the Middle of a World Financial Meltdown, His Employment Numbers Were Still Better Than Obama's Today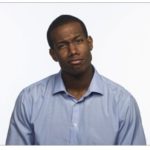 The United States should change how we measure the health of the economy. The unemployment rate tells us very little given that those who get discouraged exit the labor market, lowering the unemployment rate.
Wouldn't a better measure be the proportion of employed to the total population?
If that's the measure, it becomes obvious that we're in decline.
In January 2009, the number of Americans with full-time jobs was 115,794,00 and the number last month was 118,727,000 (both seasonally adjusted).
But the population has grown from 305,794,224 in January 2009 to an estimated 318,264,459 last month, meaning that the percentage of Americans with full-time jobs has decreased from 37.8% to 37.3% since President Obama's inauguration.
Some additional interesting statistics…
The number of full-time employed in November 2007, the month before the recession began, was 122,649,000 — almost 4 million more than today. The population then was about 302 million, meaning that 40.5% of Americans had full-time jobs.
In November 2008, when the world was reeling from the financial crisis, the number of full-time employed was 119,596,000 — 869,000 more than today. A month later, the number was 118,668,000, almost imperceptible from the number today. The population back then was 305 million, meaning that the percentages of Americans employed were 39.2% and 38.9%, respectively.
So, just to recap… President Bush was in the middle of world financial meltdown and he still managed to beat Obama's economic performance.
(Oh… and, by the way, the uninsured rate was lower in October/November 2008 than it is now, too.)
Let's start measuring unemployment honestly.