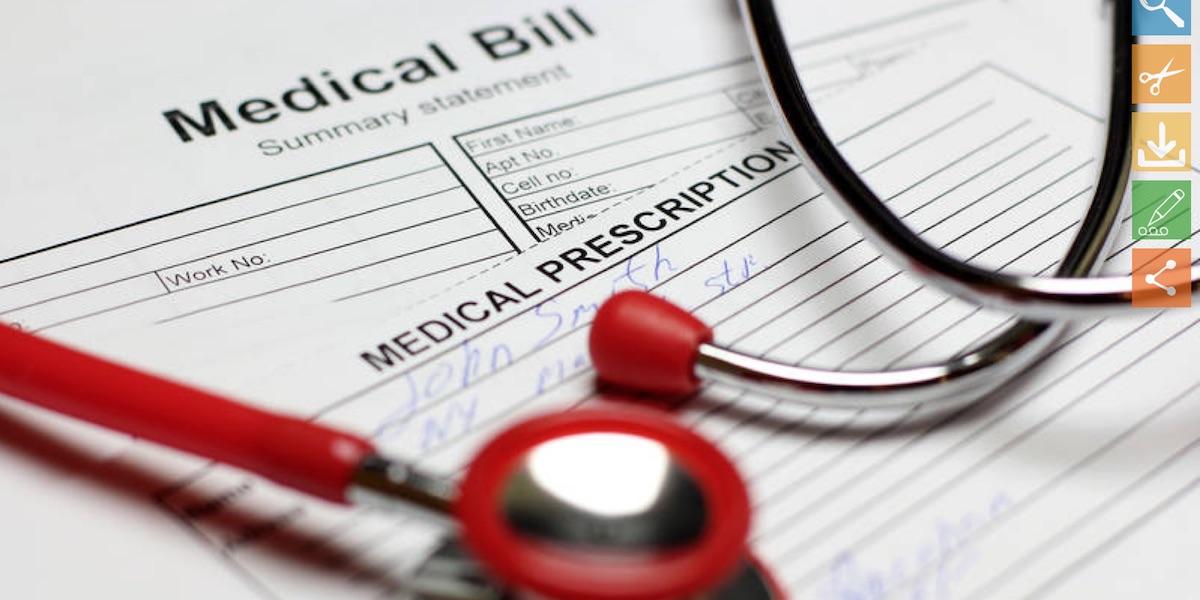 25 Jun 2014

Intellectuals and the VA: How A Bad Idea and Bad Reporting Contributed to a Health Care Catastrophe

In all the finger-pointing over the Department of Veterans Affairs scandal, one group has thus far largely escaped accountability: intellectuals.

The people whose work begins and ends with ideas — academics, policy wonks and, to some extent, journalists — helped create an atmosphere of complacency regarding the Veterans Health Administration that led to the catastrophe.

By now, the story is familiar. Employees at the VA were manipulating data on wait times for care so that the VA appeared better than it was at meeting its standard of a maximum 14-day wait for treatment.1 Many whistleblowers at the VA were harassed and, in a few cases, even fired.2 The result was that over 57,000 veterans waited at least three months for a doctor's appointment while nearly 64,000 veterans were never added to any waiting list.3 We may never know exactly how many of these veterans suffered in pain or saw their conditions worsen while they waited for treatment. We do know the deaths of at least 23 veterans are attributable to delays.4

From 2000 to 2011, there were at least 26 reports — six from the Government Accountability Office (GAO) and 20 from the VA Office of Inspector General (OIG)—that examined wait times within the VA system. They cover the gamut. They examine both wait times in general and wait times for specific treatments such as cancer care and rehabilitation for the blind. They cover wait times across the entire VA to specific locales such as West Palm Beach, Chattanooga, Dallas, Portland and, yes, Phoenix. And there were even a few reports on the possible manipulation of wait-time data.5

Twenty-six reports in 12 years should have been an alarm bell that something was wrong, but to hear some intellectuals tell it, the VA, despite awful scandals in the past, had transformed into a wonderful system of health care by the 1990s.

For example, Dr. Donald Berwick, former head of the Centers for Medicare and Medicaid Services under President Obama and later a senior fellow at the Center for American Progress, said, "The improvement of the VA health care system in the past decade is one of the most impressive stories of large-scale change — and at the leadership thereof — in modern times." MSNBC's Timothy Noah claimed the VA health system showed that "government succeeded while capitalism did not."

Even some Republicans got into the act. David Durenberger, former GOP Senator and now head of the National Institute for Health Policy, claimed the story of the VA's turnaround "lets you see how all the tools we need to fix America's health care crisis have already been invented."

Noah's praise comes from the introduction and the other two quotes come from the back cover of Phillip Longman's 2007 book Best Care Anywhere: Why VA Health Care Is Better Than Yours. Longman first wrote about his ideas on the VA in a 2005 article6 for the Washington Monthly, but it was the book that popularized the notion that the VA was the crown jewel of the American health care system. It has proven so popular that by 2012 the book was in its third edition.

Longman wrote the book after his late wife Robin's fight with breast cancer. Although Longman said many of the physicians who treated her were competent and caring, there seemed to be little coordination among them regarding his wife's care. In one instance the physicians came to tell her that her lumpectomy had gone well but then realized that none of them had checked the results of her liver scan. It was then that they discovered the cancer had metastasized to her liver.

As a result, Longman sought a health care system that excelled at managing information and coordinating care. The answer he kept getting from various "experts" was the VA. Although initially skeptical, Longman came away a convert after extensive investigation of the VA health system.

According to Longman, the centerpiece of the VA's care is an electronic medical record system known as the Veterans Health Information Systems and Technology Architecture (VistA). VistA was created by a number of low-level employees who became known as the "Hard Hats." The Hard Hats had been working on an alternative to the antiquated computer system in the VA since the 1970s. The upper management at the VA was not pleased and took many actions to discourage these upstarts.

Some Hard Hats were demoted or fired. In one instance, someone dumped a bunch of paper records in one Hard Hat's office and set them on fire. Fortunately, the fire alarm went off in time and the computer on which he'd been working on VistA was not damaged. Finally, in the early 1980s some Reagan Administration officials got wind of the Hard Hats' efforts. Fed up with the VA's antiquated computer system, they gave the go-ahead for the development of VistA.

The other key player in the VA's transformation was Dr. Ken Kizer, whom President Bill Clinton appointed to be Undersecretary of Health for the VA in 1993. Kizer's job seemed a daunting one. By that time, the VA bureaucracy had become sclerotic. Longman notes that its management system was "so ossified that permission for trivial expenditures as $9.82 for a computer cable had to be approved in Washington at the higher levels."7

Yet Kizer had the experience and temperament to make major changes in the VA. It didn't hurt that the VA was, at the time, reeling from some serious scandals and was not highly thought of by many in the Washington community. This gave Kizer room to maneuver. Among other things, he realized the potential of VistA and pushed hard to make it the backbone of VA care.

VistA enables physicians and other health care providers to have easy access to patients' medical records, usually via a laptop computer. According to Longman, VistA greatly improved patient safety in ways such as flagging drugs that can result in dangerous interactions for patients. It also coordinates care so that physicians know which other physicians a patient has seen and which treatments he has received. Finally, it enables physicians and others at the VA to comb through thousands of patient records looking for which treatments prove effective and which do not. VistA so improved the VA that veterans received recommended treatment more often than patients in the private sector.8

The issue of wait times, however, never seemed to concern Longman. None of the wait-time reports are mentioned in Best Care Anywhere despite the fact 17 of the GAO and OIG reports appeared prior to the first edition of his book and the other nine were issued prior to the release of the third edition. Longman's only mention of wait times is one he probably now regrets:

One reason vets like the VA so much: they enjoy prompt efficient service, as a rule. A full 69 percent report being seen within twenty minutes of scheduled appointments… while 93 percent report being able to see a specialist within 30 days of the desired appointment.9

Those statistics came from the VA's own accountability and performance report of 2005.

The proper lesson from Best Care Anywhere is that transformations within government bureaucracies like that at the VA are rare. Bureaucracies possess enormous inertia that makes any change, let alone radical change, difficult. How many low-level employees would endure the harassment that the Hard Hats did? Rather, most bureaucrats would probably give up or resign long before they would achieve any success. Further, someone of Ken Kizer's caliber heading a bureaucracy is rare, and doing so at the most opportune time is rarer still.

Unfortunately, the idea that the VA had superior care and the rest of our health care system should emulate it became conventional wisdom among the people who were supposed to be exercising oversight.

In his 2008 presidential campaign, then-Senator Barack Obama praised the VA system in many of his speeches. A page on his campaign website promised to

[m]ake VA a Leading Edge of National Health Reform… That includes disease management, preventive treatment, coordinated care teams, better use of information technology, and research into which treatments work best. As the nation's largest integrated health system, the Veterans Health Administration has already been a national leader in reform, particularly with electronic health records and prevention initiatives.10

He was following then-fellow Senator Hillary Clinton, who had, earlier in the campaign, said, "Veterans' medical system provides a perfect example of a fully automated health information system that supports the needs of patients, clinicians, and administrators… it delivers some of the best quality health care in the United States with amazing efficiency."11

In late 2009, then-VA Secretary Eric Shinseki said at an Army medical symposium that the VA operated "more than 1,400 points of care, where nearly 18,000 VA doctors, 49,000 VA nurses, and a legion of clinical and support staff provide some of the best care anywhere."12 At his confirmation hearing, VA Undersecretary for Health Dr. Robert Petzel said, "I have spent my entire professional life in the Veterans Health Administration striving to provide the 'Best Care Anywhere' to America's Veterans."13

This was largely the doing of Longman himself. In the preface to the third edition of his book, he boasts about influencing Obama and Clinton's thinking on the VA:

…in the spring of 2007, I was twice summoned to brief the health care staff of the leading Democratic presidential candidate at the time, Hillary Clinton. Afterward, her standard speech on health care quality came to include two paragraphs on the transformation of the nation's long-tarnished veterans' health care system and its lesson for improving quality in health care generally.

Through a well-placed friend and colleague, a copy of the book was also slipped to candidate Barack Obama before he boarded a long flight to Hawaii. Whether he read it, I do not know, but he, too, began making positive references to the VA in his health care addresses.14

Of course, if the President and the top appointees at the VA believe that it offers wonderful care, they would have been inclined to overlook any potential problems, such as wait times, if they heard about them at all.

As for Congress, it was doing a lax job of oversight as well. There were two hearings on wait times held in late 2007, one by the Senate Special Committee on Aging and the other by the House Veterans' Affairs Committee. After that, there was almost nothing until 2013. The only exceptions were four hearings on mental health treatment at the VA, especially for post-traumatic stress disorder, that Congress held in 2011 and 2012. But it wasn't GAO or OIG reports that prompted those hearings. A Lexis/Nexis search shows over 8,673 media mentions of "veterans" and PTSD from 2008-2010. Of those, 2,920 mentioned the Department of Veterans Affairs. The hearings on veterans' access to mental health care were driven more by media coverage of veterans struggling with PTSD rather than any congressional distrust of the VA.

Indeed, many members of Congress seemingly held the same attitudes as the Obama Administration. During Shinseki's confirmation hearing, Senator Jon Tester (D-MT) said the VA "does provide some of the best health care in the world."15

As Congress debated ObamaCare during 2009 and 2010, the VA's quality medical system was a common theme. At a markup for the legislation, Senator Debbie Stabenow (D-MI) said, "And the VA, in fact, has been the leader in electronic medical records and in looking at health information technology and new quality measures, but that is a completely government-run system." Senator Jay Rockefeller (D-WV) seconded that sentiment, claiming, "everybody agrees [the VA] is the best health care system in the country."16

Maybe members of Congress had also read Best Care Anywhere. More likely, they got the idea from staff who, if they hadn't read Longman's book, learned about it from Longman's amen chorus in publications liberal staffers are likely to read.

Paul Glastris of the Washington Monthly said Longman showed that "in the VA, you have a totally government-run health care system that is besting the private sector on both cost and quality."17 Ezra Klein, writing for the American Prospect in 2007, said that what made Best Care Anywhere "such an explosive story is that the [Veterans Health Administration] is a truly socialized medical system. The unquestioned leader in American health care is a government agency that employs 198,000 federal workers from five different unions, and nonetheless maintains short wait times and high consumer satisfaction."18 Later, in the Washington Post, Klein claimed, "If you ordered America's different health systems worst-functioning to best, it would look like this: individual insurance market, employer-based insurance market, Medicare, Veterans Health Administration."19

New York Times pundits got in on the act too. Nicholas Kristof wrote that "the system for veterans is by all accounts one of the best-performing and most cost-effective elements in the American medical establishment."20 Paul Krugman stated, "I know about a health care system that has been highly successful in containing costs, yet provides excellent care… the system in question is our very own Veterans Health Administration, whose success story is one of the best-kept secrets in the American policy debate."21

It's cliché, but ideas have consequences. Yet intellectuals seldom suffer the consequences of their ideas. Neither Longman, Klein, Krugman, Noah, nor any of the others mentioned here received their care from the VA.

Rather, as the VA scandal shows, it is other people who pay the cost for those ideas. In all likelihood, some of this tragedy, including the 23 dead veterans, could have been avoided with proper oversight. Unfortunately, that oversight never happened, in part because intellectuals promoted the idea that health care at the VA was outstanding and politicians were all-too-eager to believe it.

David Hogberg, Ph. D., is senior fellow for health care policy at the National Center for Public Policy Research.
---
Footnotes:
1 Veterans Health Administration, "Interim Report: Review of Patient Wait Times, Scheduling Practices, and Alleged Patient Deaths at the Phoenix Health Care System," May 28, 2014; and U.S. Department of Veterans Affairs, "Access Audit. System-Wide Review of Access. Result of Access Audit Conducted May 12, 2014, through June 3, 2014," June 9, 2014.
2 Eric Lichtblau, "VA Punished Critics on Staff, Doctors Assert," New York Times, June 15, 2014.
3 U.S. Department of Veterans Affairs, "VA Access Audit & Wait Times Fact Sheet; System-Wide Overview," June 9, 2014.
4 Gregg Zoroya, "VA: Delayed treatment led to cancer deaths," USA Today, May 22, 2014.
5 U.S. Government Accountability Office, "VA HEALTH CARE: More National Action Needed to Reduce Waiting Times, but Some Clinics Have Made Progress," GAO-01-953, August 2001; U.S. Government Accountability Office, "VA HEALTH CARE: Access for Chattanooga-Area Veterans Needs Improvement," GAO-04-162, January 2004; U.S. Government Accountability Office, "VA Needs to Improve Accuracy of Reported Wait Times for Blind Rehabilitation Services," GAO-04-949, July 2004; VA Office of Inspector General, "Audit of Alleged Manipulation of Waiting Times in Veterans Integrated Service Network 3," Report No. 07-03505-129, May 19, 2003; VA Office of Inspector General, "Veterans Health Administration: Review of Alleged Use of Unauthorized Wait Lists at the Portland VA Medical Center," Report No. 10-01857-225, August 17, 2010; Department of Veterans Affairs Office of Inspector General, "Healthcare Inspection: Appointment Scheduling and Administrative Issues. Carl T. Hayden VA Medical Center, Phoenix, Arizona," Report No. 07-00500-146, June 18, 2007; Department of Veterans Affairs Office of Inspector General, "Healthcare Inspection Delays for Outpatient Specialty Procedures VA North Texas Health Care System Dallas, Texas," Report No. 12-03594-10, October 23, 2012.
6 Philip Longman, "The Best Care Anywhere," The Washington Monthly, January/February 2005, at http://www.washingtonmonthly.com/features/2005/0501.longman.html (June 17, 2014).
7 Phillip Longman, Best Care Anywhere: Why VA Health Care Is Better Than Yours, Sausalito, CA: PoliPointPress, 2007, p. 44.
8 Eve A. Kerru, Robert B. Gerzoff, Sarah L. Krein, Jospeh V. Selby, John D. Piette, J. David Curb, William H. Herman, David G. Marrero, Venkat Narayan, Monika M. Safford, Theodore Thompson, and Carol M. Mangione, "Diabetes Care in the Veterans Affairs Health Care System and Commercial Managed Care: The TRIAD Study," Annals of Internal Medicine, Vol. 141, No. 4, August 17, 2004; and Steven M. Asch, Elizabeth A. McGlynn, Mary M. Hogan, Rodney A. Hayward, Paul Shekelle, Lisa Rubenstein, Joan Keesey, John Adams and Eve A. Kerr, "Comparison of Quality of Care for Patients in the Veterans Health Administration and Patients in a National Sample," Annals of Internal Medicine, Vol. 141, No. 12, December 21, 2004.
9 Longman, 2007, p. 4.
10 Obama '08, "Fulfilling a Sacred Trust With Our Veterans," No date listed, p. 3, at https://s3.amazonaws.com/s3.documentcloud.org/documents/550009/barack-obama-2008-fulfilling-a-sacred-trust-with.pdf (June 16, 2014).
11 Hillary Clinton, "Remarks at the George Washington University on Reducing the Cost of Health Care," May 24, 2007, The American Presidency Project, at http://www.presidency.ucsb.edu/ws/index.php?pid=77050 (June 17, 2014).
12 Eric K. Shinseki, "Remarks by Secretary Eric K. Shinseki," AUSA ILW Medical Symposium, July 22, 2009 at http://www.va.gov/opa/speeches/2009/09_0722.asp (June 15, 2014).
13 U.S. Government Printing Office, "Statement of Robert A. Petzel, M.D., Nominee to be Under Secretary for Health, Veterans Health Administration," Hearing Before The Committee on Veteran's Affairs, United States Senate, December 9, 2009, at http://www.gpo.gov/fdsys/pkg/CHRG-111shrg51327/html/CHRG-111shrg51327.htm (June 15, 2014).
14 Phillip Longman, Best Care Anywhere: Why VA Health Care Would Work Better For Everyone, Third Edition, San Francisco, CA: Berret-Koehler Publisher, 2012, p. ix.
15 CQ Transcripts Wire, "Transcript: Eric Shinseki Confirmation Hearing," Washington Post, January 14, 2009, at http://www.washingtonpost.com/wp-srv/politics/documents/transcript_shinseki.html (June 17, 2014).
16 CQ Transcriptions, LLC, "Sen. Max Baucus Holds A Markup on Health Care Reform, Part F," September 29, 2009.
17 Paul Gastris, "Best Care Anywhere," The Washington Monthly, Political Animal, January 24, 2005, at http://www.washingtonmonthly.com/archives/individual/2005_01/005508.php (June 12, 2009).
18 Ezra Klein, "The Health of Nations," The American Prospect, May 2007.
19 Ezra Klein, "Does The Government Run Health Care Better?" Washington Post, Wonkbook, June 3, 2009, at http://voices.washingtonpost.com/ezra-klein/2009/06/does_the_government_run_health.html (June 17, 2009).
20 Nicholas D. Kristof, "Health Care That Works," The New York Times, January 2, 2009, at http://www.nytimes.com/2009/09/03/opinion/03kristof.html (June 16, 2014).
21 Paul Krugman, "Health Care Confidential," The New York Times, January 27, 2006, p. 23.