03 Jul 2014

Harry Reid Meet Linda Rolain

Actually, the illustrious Senate Majority Leader would have to meet the family of Linda Rolain since Mrs. Rolain is, sadly, dead.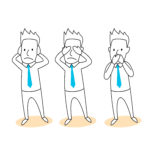 Rolain was unable to get treatment for a brain tumor as she did not have coverage under the Nevada exchange—even though she had signed up for it:
Rolain's husband, Robert, said the couple began trying to sign up in November, well ahead of the Dec. 15 deadline for January coverage. After wrestling with repeated sign-up problems, the Rolains bought a plan that took effect in March. But they said Xerox staffers miscommunicated the policy's effective date, so they didn't know until May that they had coverage.
Linda Rolain was first diagnosed with a brain tumor in early 2014, after a seizure in late 2013. Robert Rolain said in a June 19 news conference at the downtown Las Vegas offices of Callister, Immerman and Associates that his wife's care was delayed for months because of their insurance troubles.
Robert Rolain alleges his wife's tumor went from treatable in winter to fatal in spring as the couple fought for coverage.
Linda was "one of about 150 Nevadans suing Nevada Health Link contractor Xerox for enrollment mix-ups that left them without the health insurance they paid for." She is the first of those 150 to die.
It's not clear if Gary Smith is among those 150, although he too was unable to get his diabetes medication because of similar incompetence by Xerox.  I wrote about him back in March when all manner of left-wing pundits were promoting the "No Obamacare Horror Stories" Fairy Tale.  Wonder if any of them will write about Mrs. Rolain.  Don't hold your breath.
It's probably just as futile to hope that Senator Reid has any second thoughts about this: