10 Mar 2015

Gender-Bending Gym Rule Goes Too Far in Catering to LGBT Agenda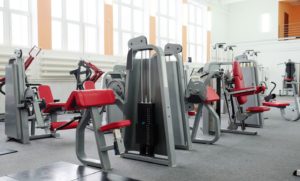 Yvette Cormier walked into the women's locker room of a Planet Fitness location in Midland, Michigan and claimed she saw a man changing in there.  She alerted the front desk of the gym.
It was then that Cormier discovered Planet Fitness has a "no-judgment" policy that allows those who consider themselves to be transgendered to use the locker room of their choice.  While no one was apparently confronted that day, a local man who considers himself a woman told the media that he was a guest at the gym that day and used the women's locker room.
When Cormier later complained to the Planet Fitness corporate office and told other female members of the Midland location about the locker room policy and what happened to her, her membership was cancelled.
A Planet Fitness spokesman told CNN that Cormier's actions were "inappropriate and disruptive."  In rebuttal, Cormier said: "I didn't go out to specifically bash a transgender person that day.  I was taken aback by the situation.  This is about me and how I felt unsafe."
But it's not about her, as her concerns about safety and privacy are apparently second to a Planet Fitness policy embracing the LGBT agenda.  People can use locker rooms based on the gender they think they are at that moment.  A unisex changing area is not a compromise at least one local transgender activist is willing to accept.  Charin Davenport told MLive.com: "I don't think anyone should require me to use [a unisex locker room].  I use the facility that I am comfortable with."
Planet Fitness seems to feel the same way.  And Cormier will have to find herself a new gym.
Project 21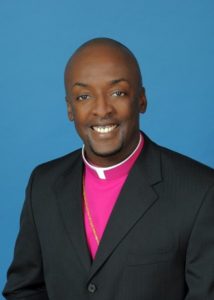 member Bishop Council Nedd II, the rector of St. Alban's Anglican Church in central Pennsylvania and the archbishop of Abu Dhabi, says people shouldn't have to be confronted with such gender-bending surprises when they go to work out.  Those who are offended by Planet Fitness's embrace of the LGBT agenda over the rest of society, he suggests, should show the gym chain how they feel by taking their business elsewhere:
Planet Fitness claims to offer a "non-intimidating, welcoming environment" for its members.  But when a female member said she was uncomfortable with a transgendered male using the same locker room as her, and warned other women about whom they might encounter in that locker room, it was the woman who lost her gym membership.
This woman, who is now forced to find another gym, had a simple request: "I should feel safe in there."  The Planet Fitness policy reportedly allows people to choose locker rooms "based on their sincere self-reported gender identity."  How does Planet Fitness measure and prove sincerity?  This is obviously something that can be abused at the expense of those who paid Planet Fitness to use their facilities with fair expectations of safety.
The policies and practices of Planet Fitness are capricious and arbitrary.  A company claiming to follow a "no judgment" policy harshly judged a woman complaining about a perceived safety issue.  Her compromise for allowing transsexuals in the locker rooms is "post it, tell me or put a unisex bathroom in."  Yet this is apparently "inappropriate" and politically incorrect.
This woman's membership should absolutely be reinstated, and Planet Fitness should revise its policies.  Until then, those who believe one's gender organs should determine which locker room they undress in and those with moral objections or a desire for a family-friendly facility should consider boycotting Planet Fitness gyms wherever they are found.
A reasonable person should not be penalized for expecting a gender-specific gym locker room be free of people of the opposite gender.