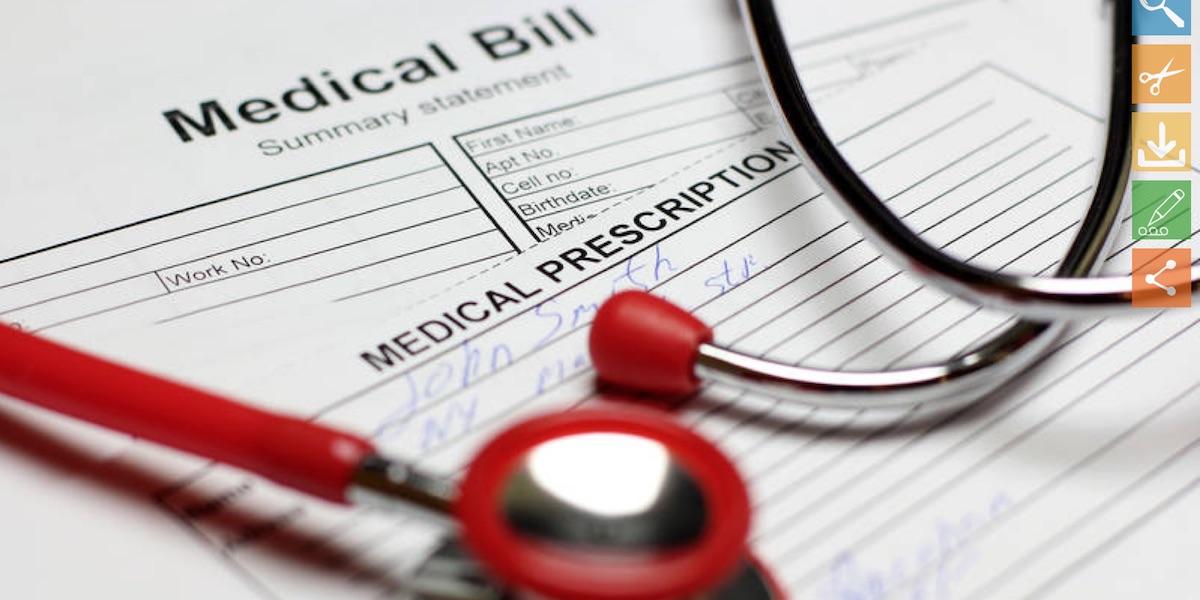 13 Apr 2015

Medicare Doc Fix Bill Is IPAB-Lite

When the Senate returns from recess this week, it will consider the "Medicare Access and CHIP Reauthorization Act" (MACR). The bill has acquired many names, such as "The Doc Fix Fix" and "Budget Buster," but a more appropriate one is "IPAB-Lite."

IPAB — the Independent Payment Advisory Board — was created as part of ObamaCare to cut Medicare expenditures whenever those expenditures grow too quickly. Thankfully, IPAB's unpopularity has thus far prevented it from getting off the ground. Unfortunately, the changes MACR makes to Medicare's payment system seem very much along the lines of what IPAB would do. After all, the new payment system within MACR is consistent with IPAB's mission, incentive structure, and likely outcomes.

IPAB is the sort of grandiose scheme one would expect from social engineers. Its mission includes producing proposals "aimed at extending the solvency of Medicare, lowering Medicare cost-growth, improving health outcomes for beneficiaries, [and] promoting quality and efficiency."1

Whether IPAB can achieve such goals is dubious given its incentive structure.

The incentives that IPAB's board members would face would give them little reason to be concerned about the adverse outcomes of their proposals. IPAB members would likely pay little to no cost if they made decisions that harmed patients. The most they might suffer is public criticism and a resignation before their term is up — assuming, of course, that the consequences of their decisions become apparent before their term expires. Given how long it can sometimes take for policy decisions to be linked directly to bad consequences, IPAB members may be long gone from the board before the consequences of their decisions become apparent. If IPAB members are unaccountable for being wrong, odds are their decisions will have adverse outcomes.

One of the most likely effects of IPAB's cost-cutting authority is that sicker patients would suffer the most. The reason is that such patients have the hardest time fighting back. More specifically, they have little ability to influence Congress to overturn IPAB's proposals. Relatively few people become seriously ill each year –not enough to have much impact at the ballot box. Furthermore, people who are ill are generally not engaging in the networking, meetings and other activities necessary to influence Congress. As such, IPAB's proposals could harm the sick with little political fallout.

The new payment system MACR creates for Medicare is eerily similar to the IPAB model. Dubbed the Merit-Based Incentive Payment System (MIPS), it will reward or penalize physicians who treat Medicare patients, based on various metrics. Two of the metrics that MIPS will use to grade physicians are how well physicians' patients score on quality measures and how many medical resources physicians use to treat patients. Under MIPS, a physician will receive a composite score, between zero and 100, based on how well he meets the MIPS criteria. Each year, the Centers for Medicare and Medicaid Services (CMS) will choose a "threshold" number. If a physician minimizes the use of medical resources while his patients score well on quality measures, he will likely score above that threshold and he will receive a bonus. If he scores below it, he will be penalized with a cut to his Medicare reimbursement.2

The intent behind MIPS is consistent with the IPAB mission of lowering Medicare's cost growth and improving quality. The quality measures and resource use components of MIPS are supposed to promote those goals by rewarding physicians who provide quality care at a lower cost.

But it is unlikely MIPS will achieve those goals without also harming the sickest patients. First, MIPS will be run by people with incentives similar to IPAB. The various metrics and threshold will be devised by CMS bureaucrats, most of whom will have civil service protection. Thus, it will be all but impossible to fire them, even if MIPS does harm patients. Additionally, CMS will be advised by professional medical organizations on which quality measures to use. They, too, would pay little cost for being wrong since they receive their funding from health care professionals and not patients.

Second, MIPS will incentivize physicians to avoid the sickest patients. For physicians, the easiest way to score well on quality measures and limit the use of resources is to treat patients who are only moderately ill. Patients who have their diabetes or their heart conditions under control will generate better scores on quality measures such as blood sugar level or blood pressure. Keeping such patients healthy will involve fewer resources. These factors will increase the chance that a physician gets a bonus on his Medicare fees.

By contrast, sicker patients will score poorly on quality measures. Treating them will require more resources. A sicker caseload likely means a physician will fall below the MIPS threshold and see his Medicare fees cut. In short, the sickest Medicare patients will have a harder time finding physicians who will treat them thanks to MIPS.

Yet it is the sicker patients who are most in need of a physician's care. Indeed, they are the patients that a program like Medicare is supposed to serve in the first place. When President Lyndon Johnson signed Medicare into law in 1965, he said, "No longer will older Americans be denied the healing miracle of modern medicine."3

Yet the MIPS program could do exactly that, at least for the Medicare patients with the most serious health problems. And changing it will prove exceedingly difficult as the sickest patients lack the political clout necessary to influence Congress.

One of the goals of MACR, eliminating the unworkable Sustainable Growth Rate, is a worthy one. Getting rid of this perennial problem, however, should not come by way of a new payment system that will make it harder for sicker patients to obtain physician care. The Senate should remove MIPS. Otherwise, lawmakers risk installing an IPAB-style payment system in Medicare.

David Hogberg, Ph. D., is senior fellow for health care policy at the National Center for Public Policy Research.
---
Endnotes:
1 U.S. Senate Committee on Finance, America's Healthy Future Act of 2009 (to Accompany S. 1796) Together with Dissenting and Separate Views (111 S. Rpt. 89), at http://www.gpo.gov/fdsys/pkg/CRPT-111srpt89/html/CRPT-111srpt89.htm (April 7, 2015).
2 "SGR Repeal and Medicare Provider Payment Modernization Act, Section by Section," House Ways and Means Committee, pp. 1-4, at http://waysandmeans.house.gov/uploadedfiles/hr_1470_section_by_section.pdf (March 25, 2015).
3 President Lyndon Johnson, "Remarks With President Truman at the Signing in Independence of the Medicare Bill," July 30, 1965, at http://www.lbjlib.utexas.edu/johnson/archives.hom/speeches.hom/650730.asp (April 7, 2015).