07 May 2015

Are More Young and Healthy People Signing up for ObamaCare? No.

I got a call from One News Now the other day asking me if more young and healthy people, particularly those ages 18 to 34 who are often known as "young invincibles", were signing up for ObamaCare.  What prompted the question was this piece by Bruce Japsen at Forbes:

As health insurance companies tally up the second year of enrollment of individuals from public exchanges under the Affordable Care Act, they are noticing younger customers that tend to submit fewer medical claims.

Several insurance companies, including Aetna AET +0.66% (AET) and Anthem (ANTM), this week during their first quarter earnings calls said those purchasing subsidized coverage may have been younger than last year. That could be a good sign for health plan profits and next year's rate increases for everybody buying coverage on government exchanges.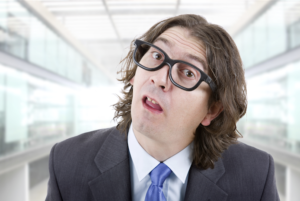 While it is possible that Aetna and Anthem are seeing a greater share of young invincibles, the ObamaCare exchanges, as a whole, are not.  Well, to be fair, in an absolute sense, yes, there are more young invincibles on the exchanges.  Enrollment reports show that there were about 2.2 million enrolled in 2014 and 3.2 million enrolled in 2015, an increase of about 1 million.
But in a relative sense, the number is not increasing.  Young invincibles made up 28 percent of exchange enrollees in 2014 (see page 4), and they make up 28 percent this year (see page 24).  In other words, the exchanges are not attracting the 18-to-34-year-olds at a rate greater than any other age group.
So, if the number is holding steady at 28 percent, is that good news or bad?  At this point is it hard to say.
Preferably, the percentage of young invincibles on the exchanges should be expanding, as more young and healthy people would do much to stabilize risk pools which, in turn, would keep premiums from skyrocketing. The 28 percent is still far from the 38 percent that the Obama Administration said were needed to keep the risk pools on the exchanges stable.
On the other hand, insurance premiums on the exchanges didn't rise much at all from 2014 to 2015, sugesting that having a risk pool with 28 percent young invincibles may be sufficient.  Yet, it may have been the ObamaCare risk corridors that kept prices from spiking this year.  (If you don't know what a risk corridor is, go here and scroll to the end.)  However, that may change very soon.