17 Aug 2015

In Memoriam: Whitney Ball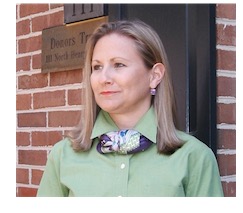 We at the National Center for Public Policy Research were saddened to learn today of the death of Whitney Ball, the founder and CEO of DonorsTrust and an indefatigable fighter for liberty and limited government.
Unlike many, we cannot claim the honor of having been close friends of Whitney's, but we did work with her many times over the years and can testify firsthand that her work was extremely valuable to many, many important efforts and organizations.
It is often said that many of the most significant contributors to any movement are the people whose names you rarely hear. So it was in the case of Whitney Ball.
Whitney left us too young, at 52, after keeping breast cancer from its victory over her life here on Earth for many years. Her friends say she fought breast cancer with cheerfulness and optimism, and thus she is an inspiration to us not only for her many public contributions, but in the way she conducted her private life as well.
The group she founded, DonorsTrust, has issued a statement and a collection of statements from others who knew her better than we did. Whitney did a great deal in this life to serve our movement, our families, our liberties and our nation. Please take a moment now to visit their "Remembering Whitney Ball" page in her honor.