16 Oct 2015

Liberals Play Politics with Government Dietary Standards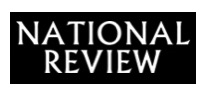 The National Center's Jeff Stier and food writer Julie Kelly took on the politicization of — of all things — the federal government's dietary guidelines in an article for National Review this week:
Over the past 30 years, the Dietary Guidelines for Americans have become as bloated as the nation's collective waistline, serving up a thick brew of revolving-door nutrition advice, confusing messages, and perhaps even politically influenced eating recommendations. In 1985, the report — which gives updated nutrition advice to Americans every five years — was just 19 pages long. It resulted in a simple brochure with commonsense advice: "If you are too fat, your chances of developing some chronic disorders are increased. . . . To lose weight, you must take in fewer calories than you burn." It advised against vomiting or using laxatives to lose weight (back when anorexia, not obesity, was a major concern). Only two charts were included: one with the desired weight for average adults and another with the calorie-burn for exercises such as ballroom dancing and chopping wood… In 2015, the report is a 571-page behemoth and more overwhelming than a Cheesecake Factory menu. It takes on more than it can chew, from sustainability to labor concerns to tax policy… …And as the liberal culinary elite continues to politicize food, its agenda of sustainable, organic, local, and eco-friendly food production has influenced the dietary-guidelines process. For the first time, the committee highlighted the issue of "food sustainability and safety," in Chapter Five of its report:
The environmental impact of food production is considerable and if natural resources such as land, water and energy are not conserved and managed optimally, they will be strained and potentially lost. The global production of food is responsible for 80 percent of deforestation, more than 70 percent of fresh water use, and up to 30 percent of human-generated greenhouse gas (GHG) emissions.
The pro-sustainability advocates couldn't have worse timing. Their continued attempts to shun an animal-based diet mostly for political reasons now flies in the face of recent scientific research proving that much of what the government has told us about saturated fat (derived mostly from animals) has been flat wrong. The controversy escalated last year with a major meta-analysis published in the Annals of Internal Medicine by top researchers; their findings couldn't confirm a clear link between saturated fats and heart disease. The study concluded that "current evidence does not clearly support cardiovascular guidelines that encourage high consumption of polyunsaturated fatty acids and low consumption of total saturated fats." Around the same time, Nina Teicholz's book, The Big Fat Surprise: Why Butter, Meat & Cheese Belong in a Healthy Diet, stunned both the public and the medical community. Teicholz presented a damning case based on nine years of research that indicts the scientific community, government, the media, and food companies for promoting a low-fat, high-carb diet that has wreaked havoc on Americans' health. Teicholz has since become one of the many independent critics of the Dietary Guidelines for Americans. "The report does not review the preponderance of the evidence, nor the 'best and most current science,' per its mandate, on important topics, especially on saturated fats and low-carbohydrate diets," Teicholz wrote in her stinging rebuke to the government report. She counters nearly every pending recommendation, from low red-meat consumption to higher carbohydrate intake. The main risk of giving out more bad advice, according to Teicholz, is creating a wary and weary public…
Read it all here.