27 Feb 2016

Apple Shareholders Reject Shareholder Proposal Claiming Board is "Too Vanilla" (aka, White)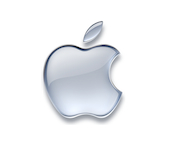 Lack of diversity has long been a problem among the many Silicon Valley companies that employ mostly white men. Apple has said previously it would work to address gaps in employee diversity.
-Time, "Apple Shareholders Reject Plan to Recruit Minorities for Top Positions" by Katie Reilly, February 27, 2016
Would you surmise from Time's reporting here that Apple's United States workforce is 54 percent white (male and female combined)? While the United States is 77.4 percent white?
No?
I think that's the idea.
Even when companies employ white males at a lower rate than they exist in our country, it's still not good enough for the news media.
I wrote about this more here, including the quote from the shareholder proponent that Apple's board is "a little bit too vanilla," and facts and figures showing that Apple's record on diversity is actually quite good.