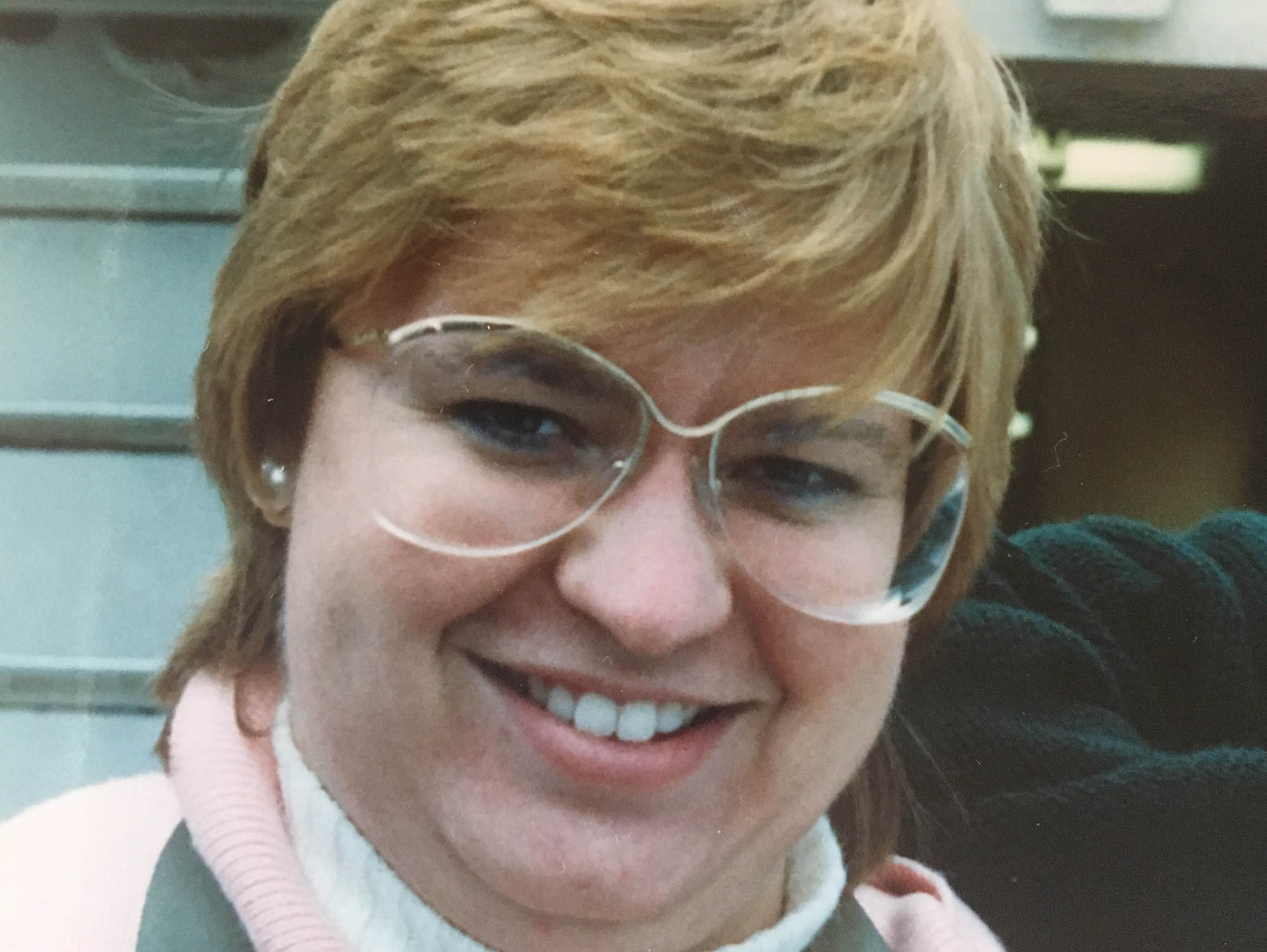 04 Apr 2017

A Tribute to Amy Moritz Ridenour (1959-2017)
Amy Moritz Ridenour was called home to be with the Lord on March 31, 2017, after a long battle with cancer.  Her husband and two of her children were at her bedside when she passed away.
In addition to being a beloved wife, mother and friend, Amy was known by many more as a leader of the conservative movement for over 35 years.
She founded The National Center for Public Policy Research, a conservative think tank, in 1982.  At the time of her death, she served as its chairman.
Her vision was for the organization to be a very different kind of think tank: More nimble than others and focused on giving the conservative movement capabilities it didn't already possess.  Her success in achieving that vision was recognized when another conservative leader said of the Center, "It's more than a think tank… it's a do tank."
Under her leadership, the Center initiated Project 21, a black conservative leadership group that's created over 30,000 media opportunities for black conservatives and libertarians.
She also launched the Free Enterprise Project, a conservative shareholder activism and education program.  Dozens of major corporations have voluntarily adopted shareholder resolutions proposed by the program.
Amy played a significant role in virtually every conservative advance in the past three decades.
But one contribution of which she was most proud few knew about.
Though the U.S. eventually won the Cold War, that outcome was far from certain.  In the early 1980s, it was nearly derailed by the nuclear freeze movement.
On March 7, 1983, the day before a major nuclear freeze movement rally was to take place in Washington, DC, Amy and other pro-defense leaders countering the freeze movement met with President Reagan at the White House.
The president confided that he feared his effort to rebuild America's defenses and win the Cold War could fail because the media was against him.
Amy gave the president a pep talk and outlined a strategy she'd used to go around the mainstream media to reach the American people using alternative media, including talk radio, local community newspapers, and religious media.
President Reagan took her advice and that very afternoon personally added 13 lines to a speech he was scheduled to give to the National Association of Evangelicals the next day.
That speech would become known as the "Evil Empire" speech.  It rallied support for the struggle against totalitarian Communism by framing it in moral terms.
Over the course of her career, Amy and wrote and edited hundreds of public policy papers and was widely published with her opinion columns appearing in a range of newspapers including USA Today, the Sacramento Bee, the Dallas Morning News, and the Boston Herald.  She was also a popular radio and television guest, appearing on the Fox News Channel, CNN, MSNBC and even the Comedy Channel.
During the 1990s, she co-hosted with her husband David a weekly public affairs television program called Scoop.
Her earlier achievements included serving as vice-chairman of the International Youth Year Commission of the U.S.; as a regional coordinator for the 1980 Reagan-Bush campaign; and as chairman of the Maryland Federation of College Republicans.
A native of Pittsburgh, Amy was an avid fan of the Steelers, Penguins and Pirates and required that her husband adopt the teams as his own as a condition of their marriage.  She's undoubtedly thrilled to be meeting Roberto Clemente and Honus Wagner now.
She was also a Trekkie and could recite episodes of the original Star Trek series from memory.  She once attended a Star Trek convention, but her husband married her anyway.
Amy had only a few regrets.  She did regret having a promising future in major league baseball cut out from under her by a coach who – despite her superior skill – denied her a spot on the boys' baseball team in elementary school.
She also regretted never finding a way to convince her staff of the importance of subject-verb agreement.
Amy will be remembered for her humor, sharp mind, vast knowledge, keen strategic sense and for her generosity.  She was a mentor to many.
Many will also remember her as a fierce fighter for liberty.  She displayed that same spirit in her fight against cancer.  Though cancer took her life, it never defeated her.
Most importantly, her family will always treasure their memories of Amy as a dedicated and loving wife and mother.
She is survived by her husband David; their children, Katherine, Christopher, and Jonathan; brothers Christian (Washington) and Karl (Arlington); and mother Carol (Pittsburgh).
In lieu of flowers, memorial tributes may be made to Our Savior Lutheran Church in Laurel, Maryland for the benefit of its youth programs, or to The National Center for Public Policy Research.
Memorial service information
A memorial service will be held on Saturday April 8, 2017 at Our Savior Lutheran Church (13611 Laurel-Bowie Road in Laurel, Maryland).  Visitation begins at 3:00pm.  The service begins at 4:00pm.  A repost meal will follow.
An on-line guest book to share condolences is available here.