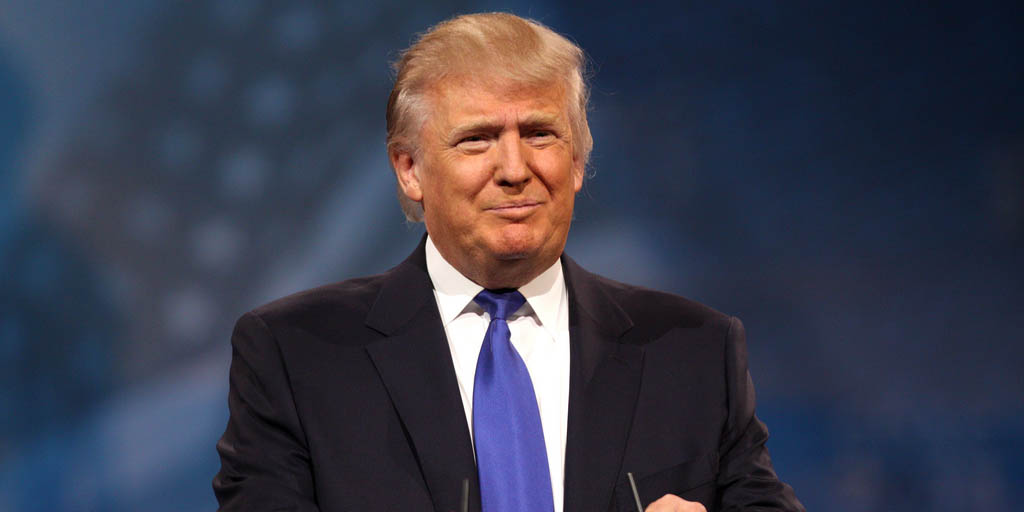 02 Jun 2017

Trump's Paris Accord Pullout Applauded by Policy Experts

Promise Kept to Protect Economy, Safeguard Jobs and Make America a Leader in Energy Production

National Center Provides Diverse Perspectives on Trump Action: Scientific, Regulatory, Business and from the African-American Community

Washington, D.C. – President Donald Trump's decision to remove America from the Paris climate accord is being applauded by the National Center for Public Policy Research, a free-market think-tank which has – for over 25 years – actively opposed anti-competitive regulations that damage the economy and deprive Americans of affordable energy. National Center experts offering a wide array of perspectives on the issue are available to speak about how this action by the Trump Administration will benefit the nation.

"We applaud President Trump for having the courage to withdraw the United States from the Paris climate accord. It was a bad deal for the U.S. worker, a bad deal for U.S. industry, a bad deal for the environment and a bad deal for our system of government," said National Center President David A. Ridenour, an environmental expert who has attended past United Nations meetings on climate regulation. "Despite requiring a wrenching transformation of our economy that would cost millions of jobs, it would accomplish next to nothing even if you buy into all the dubious science upon which it is premised. Trump made the right choice for the economy, the environment and for constitutional government."
Ridenour's full statement is available here.
"In fulfilling his campaign promise to withdraw the United States from the Paris climate accord, President Trump has struck a blow for millions of Americans whose livelihoods depend on having ready access to affordable and reliable energy," said National Center Senior Fellow Bonner Cohen, Ph.D., an expert in regulatory and energy issues. "By targeting our use of fossil fuels under the wholly specious claim of protecting the climate, the Paris accord was specifically designed to shackle the U.S. economy. Elites here and abroad see our recent emergence as a global energy powerhouse as a threat to their ability to micromanage our lives through transnational agreements and regulations imposed by Washington bureaucrats. With one mighty stroke, President Trump stood up for those who have had no voice for too long."
"Trump fixed an Obama error. In honoring his commitment to cancel America's participation in the Paris climate accord, Trump is helping save an estimated 6.5 million jobs and $3 trillion in our national economy," said Stacy Washington, co-chairman of the National Center's Project 21 black leadership network. "The Paris climate accord is unfair and unworkable. While America bears a severe financial burden, countries that pollute as a matter of course such as China are not required to reduce emissions until 2030. This detail alone calls into question the benefit of agreeing to what amounts to the utter destruction of our coal industry. Thank God President Trump said no."
Earlier this week, Project 21 Co-Chairman Horace Cooper criticized the Paris climate accord on the RT network's "The Big Picture with Thom Hartmann." Cooper noted: "The very same studies that were claiming alarmist predictions say that the Paris treaty doesn't make that much of a difference, and that those same alarmist outcomes are going to occur."
"President Trump's decision to exit the Paris climate accord is a victory for the free market and a defeat for rent-seeking corporations," noted Justin Danhof, Esq., the National Center's general counsel and director of its Free Enterprise Project (FEP). "Many corporate leaders became accustomed to the Obama leadership style of selecting winners and losers. In the energy market, Obama rewarded certain green energy providers and users with lavish taxpayer subsidies. It proved detrimental to the American people, especially low-income Americans paying more of their incomes for energy. Appeals by corporate leaders from companies such as Apple, Google, Facebook and Salesforce to remain in the accord were likely in hopes of keeping this taxpayer-funded gravy train rolling. President Trump showed real leadership, signaling that the corporate welfare state that flourished during the past eight years may be a thing of the past."
FEP has challenged corporate leaders at companies such as Apple, Google (now Alphabet Inc.) and Exelon at shareholder meetings about the sustainability of their support for risky regulatory regimes and alternative energy schemes.
The National Center for Public Policy Research, founded in 1982, is a non-partisan, free-market, independent conservative think-tank. Ninety-four percent of its support comes from individuals, less than four percent from foundations and less than two percent from corporations. It receives over 350,000 individual contributions a year from over 60,000 active recent contributors. Contribute to our impact by donating here. Sign up for email updates here. Follow us on Twitter at @NationalCenter for general announcements. To be alerted to upcoming media appearances by National Center staff, follow our media appearances Twitter account at @NCPPRMedia.
-30-