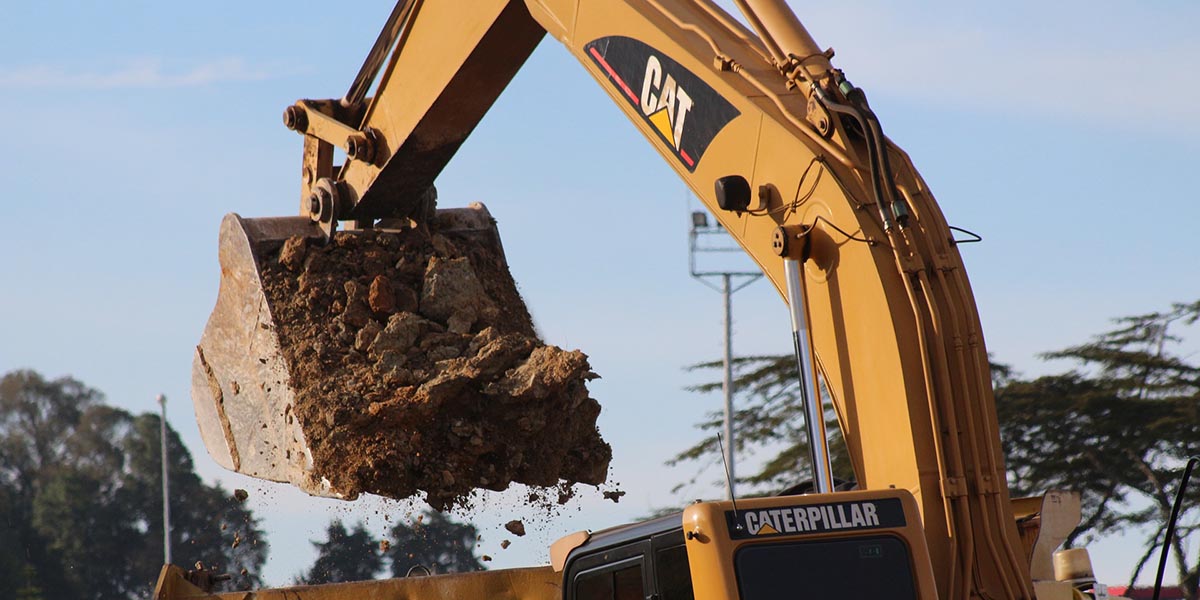 12 Jun 2017

Shareholders Want Caterpillar Lobbying Report to Explain Company Priorities

Investor Alert: Caterpillar Shareholders Urged to Vote for Proposal #8 for Transparency in Lobbying

New Political Climate Offers Opportunities for Manufacturing Giant to Address Legislative and Regulatory Concerns to Increase Shareholder Value

Athens, GA / Washington, D.C. – At this week's Caterpillar annual shareholder meeting, the National Center for Public Policy Research's Free Enterprise Project (FEP) is asking company investors to support FEP's shareholder resolution asking the heavy equipment manufacturer to report on how and why it chooses its lobbying priorities.
"After eight years of President Obama's regulatory overreach, high corporate taxation and executive actions that hampered growth and led to America's worst economic recovery since the 1930s, we finally have a president willing to work with business leaders on a pro-growth agenda. President Trump is showing an eagerness to increase American manufacturing and bring jobs back to America," said National Center General Counsel and FEP Director Justin Danhof, Esq. "Our shareholder proposal urges Caterpillar to capitalize on the current political climate to advance the company's goals and improving shareholder value."
Caterpillar's shareholder meeting is scheduled for Wednesday, June 14 at 8:00am Eastern in Athens, Georgia. It will be the third time FEP – the nation's leading proponent of free-market investor activism – has participated in the company's shareholder meeting and the first time FEP will have a proposal presented to company investors.
FEP's proposal asks the company to "report to shareholders on the Company's process for identifying and prioritizing legislative and regulatory public policy advocacy activities." This report would highlight the issues that are important to Caterpillar, how they were chosen and the business rationale for pursing them. FEP's proposal notes that "[t]oday's changing political climate offers a unique opportunity for corporations to once again thrive in America" and that "[s]hareholders hope the Company will not be passive in the face of this opportunity."
In his prepared comment for the meeting, Danhof notes:
Many corporations that relied on the Obama Administration's top-down economic approach of choosing winners and losers are now relentlessly attacking President Trump and his policies. To combat this environment, our proposal also calls on companies such as Caterpillar to be vocal in supporting a pro-growth, positive economic agenda.
The full text of FEP's proposal and Caterpillar's response to it are available on pages 63 and 64 of the company's proxy statement, which is available for download here. The text of Danhof's prepared statement in favor of Proposal #8 can be found here. FEP comments after the meeting will be available here.
Earlier this year, FEP offered shareholder proposals advocating charitable transparency at the annual investor meetings of Apple, General Electric and Alphabet Inc. This will be the eighteenth shareholder meeting FEP has participated in during the 2017 shareholder season.
Launched in 2007, the National Center for Public Policy Research's Free Enterprise Project is the nation's preeminent free-market activist group — focusing on shareholder activism and the confluence of big government and big business. Since 2014, its representatives have participated in around 100 shareholder meetings to advance free-market ideals in health care, energy, taxes, subsidies, regulations, religious freedom, food policies, media bias, gun rights, workers' rights and other important public policy issues. FEP's Employee Conscience Protection Project strengthened protections for the political beliefs and activities of over five million workers at 13 major U.S. corporations. FEP's questioning of Boeing's and General Electric's support for the Clinton Foundation helped trigger an FBI investigation into the Foundation's activities. Executives put on the spot by FEP at ABC News (Disney), the Washington Post and CNN (Time Warner) meetings acknowledged media bias.
FEP activity this year has been covered by media outlets such as the New York Times, Washington Post, USA Today, Variety, the Associated Press, Bloomberg, Drudge Report, Business Insider, National Public Radio and SiriusXM. FEP's work was also featured in Wall Street Journal writer Kimberley Strassel's 2016 book The Intimidation Game: How the Left is Silencing Free Speech (Hachette Book Group).
The National Center for Public Policy Research, founded in 1982, is a non-partisan, free-market, independent conservative think-tank. Ninety-four percent of its support comes from individuals, less than four percent from foundations and less than two percent from corporations. It receives over 350,000 individual contributions a year from over 60,000 active recent contributors. Sign up for email updates here. Follow us on Twitter at @NationalCenter for general announcements. To be alerted to upcoming media appearances by National Center staff, follow our media appearances Twitter account at @NCPPRMedia.
-30-