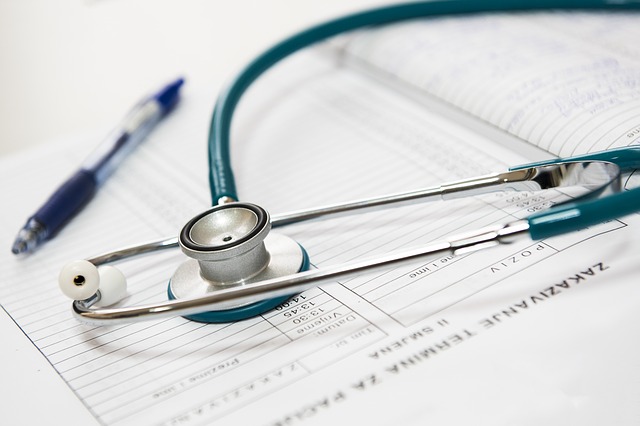 18 Jul 2017

Health Insurance, Pharmaceutical Industries Blamed for Stalled Health Care Reform

Free Enterprise Project Blasts Industries for Embracing ObamaCare's Crony Structure as Americans Suffer

Washington, D.C. – America's leading conservative shareholder activist organization is blaming the health insurance and pharmaceutical industries for the failure of the U.S. Senate to reach a consensus on ObamaCare repeal and replacement. The National Center for Public Policy Research's Free Enterprise Project (FEP) points out that those industries worked to promote and craft ObamaCare to benefit their bottom lines but – with it now on the verge of collapse – they can't be bothered to promote policies that would benefit the American people.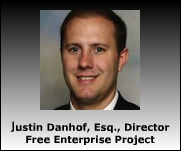 "The American health care system was far from perfect prior to ObamaCare, but at least it was operational. ObamaCare was written to benefit large insurers and pharmaceutical companies, but it placed undue burdens on the American people and regional markets," said National Center General Counsel and FEP Director Justin Danhof, Esq. "When many markets were no longer profitable, insurers left those ObamaCare exchanges altogether to not burden their bottom lines. While some may view this as smart business, it ignores the fact that these same companies were involved in the creation of the law and were warned by conservatives about issues such as the coverage death spiral."
"Now that the system created with the blessings of corporations such as Cigna, Aetna and Johnson & Johnson is falling apart, those companies have a moral responsibility to fix the mess they created," Danhof added. "After all, the American people never got a bailout, but many large health insurers did as beneficiaries of massive taxpayer-funded provisions such as the risk corridors created by ObamaCare."
Last Friday, the health insurance industry's primary trade association, the America's Health Insurance Plans (AHIP), came out strongly against an amendment from Senator Ted Cruz (R-TX) that would have allowed Americans to buy health insurance plans that fit their needs and not the artificial list of coverages required by ObamaCare.
"ObamaCare was not an easy sell, but the likes of Obama, Pelosi and Jarrett counted on money and influence from top pharmaceutical companies, health insurers and even pharmaceutical retail chains to bring the message of ObamaCare to the public. The Senate will surely revive its effort to repeal and replace ObamaCare with an affordable, sustainable system. When they do, corporate leaders need to step up and do their part to fix the mess that they helped create," noted Danhof.
This year, Danhof attended the annual shareholder meetings of numerous health care companies including Walgreens, Humana, Johnson & Johnson, Eli Lilly and CVS Health. He urged those companies to work with the Trump Administration and Congress towards ObamaCare's repeal and replacement. Danhof also appeared on Newsmax TV earlier this year to explain the importance of corporate involvement in repealing ObamaCare.
FEP has been at the forefront of the nation's health care debate since ObamaCare's inception. Most notably, in 2014, FEP leaders pressured the CEOs of many major health insurance companies not to take massive taxpayer bailouts under ObamaCare's risk corridor provisions. After FEP put a spotlight on these bailouts, congressional conservatives moved to limit the amount of taxpayer funds available for such programs.
Launched in 2007, the National Center for Public Policy Research's Free Enterprise Project is the nation's preeminent free-market activist group – focusing on shareholder activism and the confluence of big government and big business. Since 2014, its representatives have participated in around 100 shareholder meetings to advance free-market ideals in health care, energy, taxes, subsidies, regulations, religious freedom, food policies, media bias, gun rights, workers' rights and other important public policy issues. FEP's Employee Conscience Protection Project strengthened protections for the political beliefs and activities of over five million workers at 13 major U.S. corporations. FEP's questioning of Boeing's and General Electric's support for the Clinton Foundation helped trigger an FBI investigation into the Foundation's activities. Executives put on the spot by FEP at ABC News (Disney), the Washington Post and CNN (Time Warner) meetings acknowledged media bias.
FEP activity this year has been covered by media outlets such as the New York Times, Washington Post, USA Today, Variety, the Associated Press, Bloomberg, Drudge Report, Business Insider, National Public Radio and SiriusXM. FEP's work was also featured in Wall Street Journal writer Kimberley Strassel's 2016 book The Intimidation Game: How the Left is Silencing Free Speech (Hachette Book Group).
The National Center for Public Policy Research, founded in 1982, is a non-partisan, free-market, independent conservative think-tank. Ninety-four percent of its support comes from individuals, less than four percent from foundations and less than two percent from corporations. It receives over 350,000 individual contributions a year from over 60,000 active recent contributors. Sign up for email updates here. Follow us on Twitter at @NationalCenter for general announcements. To be alerted to upcoming media appearances by National Center staff, follow our media appearances Twitter account at @NCPPRMedia.
-30-