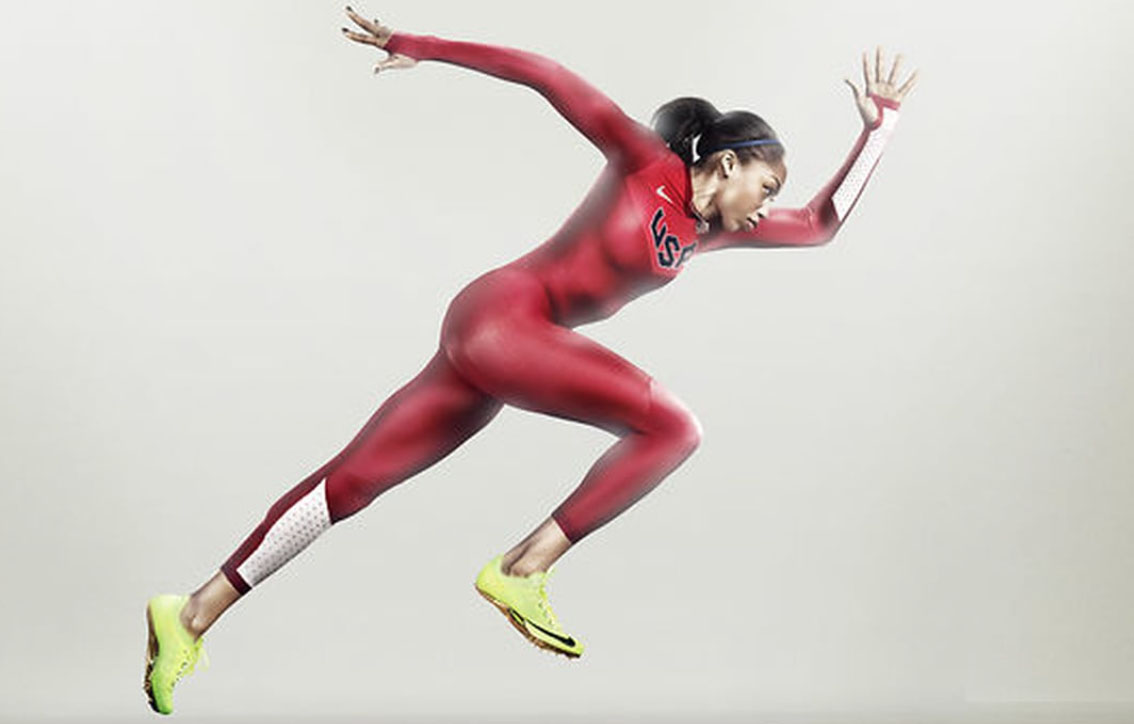 21 Sep 2017

Nike Runs Away From Question on Ideological Tolerance
Do Nike and Other Outwardly Liberal Corporations Create Hostile Work Environments for Conservative Employees?
National Center's Free Enterprise Project Urges Footwear Giant to Expand Its Concept of Inclusion to Include Varying Viewpoints
Beaverton, OR / Washington, D.C. – At today's annual meeting of Nike investors, the National Center for Public Policy Research's Free Enterprise Project (FEP) quizzed the athletic apparel giant over its public opposition to President Donald Trump's agenda and whether those stances, and other liberal corporate actions, create a hostile work environment for its more conservative employees. In response, Nike CEO Mark Parker spoke only about the company's supposed commitment to diversity without ever answering the question.

"Parker proved that he, like so many other leading liberal figures, has no idea what diversity really means," said National Center General Counsel and FEP Director Justin Danhof, Esq., who attended today's meeting and presented FEP's question. "At Nike, it appears that diversity only means what a person looks like on the outside. Any concept of viewpoint or ideological diversity is lost on Parker and other Nike executives. True diversity seeks out those with different opinions and values to question the status quo and invite real change and progress."
Danhof submitted his question to Nike executives more than an hour before the meeting. Breaking from corporate best practices, Nike meeting policy forces shareholders to submit their questions in advance and then does not allow them to actually ask their own questions.
About 15 minutes prior to the meeting, a Nike representative informed Danhof that FEP's question was improper. After a back-and-forth discussion, the representative agreed the company would ask and answer the question. What happened next was shocking.
As presented, the National Center's question stated:
Following President Trump's initial executive order on travel and immigration, CEO Mark Parker blasted the order. In an email to all company employees, he wrote, "Nike believes in a world where everyone celebrates the power of diversity." Polling indicates nearly half of registered voters support Trump's actions on immigration. Certainly the company employs a few such supporters who may have felt threatened by Mr. Parker's email. Furthermore, after Starbucks similarly came out against Trump's proposed travel restrictions, Business Insider reported that "Starbucks' brand ha[d] taken a beating."

Nike also publicly blasted President Trump's decision to withdraw from the Paris Climate Accord. Again, polling on Trump's decision shows a nation that is deeply divided and largely split along partisan lines. Surely the company has employees who support the President's decision not to knee-cap the American economy relative to nations such as China and India.

These are just two examples in a long line of Nike's left-leaning public stances.
FEP then asked:
The topic of workplace ideological diversity recently became heightened with the firing of a Google engineer who dared to question the liberal groupthink at that company.

Does Nike's management consider the impact on its conservative and libertarian employees when it consistently takes liberal public policy positions? If so, why don't their opinions seem to matter?
Instead of reading the question in its entirety, Nike executives choose to remove all of the question's content and introductory language and only asked the final two sentences. Here was Parker's entire response:
Well, first of all, we value the opinions of all of our employees… uh… Our values are very clear… uh… when it comes to diversity and inclusion — uh, clear and consistent. And we feel it's important for us to… ah… have that voice… ah… The policies that we… uh… stand for are aligned with our values as a company when it regards… ah… diversity, inclusion and… uh… sustainability. And I'm proud of the positions we've taken in that respect.
"Huh?" responded Danhof. "Parker's response was so incoherent that it's hard to wrap your mind around it, unless you realize that he likely lives in a elitist liberal world in which no one dares to question his values. It doesn't occur to folks like Parker that diversity of opinion is valuable, as it doesn't exist in their orbit."
The question, as Danhof intended to ask it, can be found here. Audio of the asked question and Parker's answer is available here.
"When Nike's Mark Parker came out against a more law-abiding and security-minded Trump immigration policy, he lectured his staff about 'our values.' He called it a policy 'we don't support,' and implied those who did support it were bigots. In this polarized political climate, Trump supporters working at Nike can't feel comfortable having their opinions known in the workplace," said National Center Vice President David W. Almasi. "We've already seen conservative and libertarian workers in the technology sector sent packing for what they believe in their hearts and not how they perform on the job. After what he has said, Parker owes Nike workers an assurance that their personal beliefs won't harm their employment."
The National Center's Free Enterprise Project has been at the forefront of efforts to protect American workers from discrimination based on ideological grounds. Earlier this year, Danhof similarly questioned tech giant Alphabet's commitment to diversity (Alphabet is Google's parent company). In response, Google Executive Chairman Eric Schmidt simply claimed there was no dissension at Google because everyone had the same values. However, following the meeting, Danhof's inbox was flooded with emails from conservative Google employees thanking him for standing up and saying publicly what they were to afraid to say — that conservatives and their ideas are unwelcome at Google. To further debunk Schmidt's assertion, the company later fired software engineer James Damore after he publicly challenged the company to be more open to diverse viewpoints.
After Damore's firing, Danhof recounted this narrative in an opinion piece published by Investor's Business Daily.
Following the ouster of Mozilla CEO Brendan Eich over his support for traditional marriage, the National Center started the Employee Conscience Protection Project that asks corporations to voluntarily amend their codes of conduct to add workplace protections for private political and policy activities. To date, that program has been adopted by more than a dozen major corporations that employ more than five million Americans collectively.
Launched in 2007, the National Center for Public Policy Research's Free Enterprise Project is the nation's preeminent free-market activist group — focusing on shareholder activism and the confluence of big government and big business. Since 2014, its representatives have participated in over 100 shareholder meetings to advance free-market ideals in health care, energy, taxes, subsidies, regulations, religious freedom, food policies, media bias, gun rights, workers' rights and other important public policy issues. FEP's Employee Conscience Protection Project strengthened protections for the political beliefs and activities of over five million workers at 13 major U.S. corporations. FEP's questioning of Boeing's and General Electric's support for the Clinton Foundation helped trigger an FBI investigation into the Foundation's activities. Executives put on the spot by FEP at ABC News (Disney), the Washington Post and CNN (Time Warner) meetings acknowledged media bias.
Today's meeting marks the twentieth shareholder meeting FEP has participated in during the 2017 shareholder season.
FEP activity this year has been covered by media outlets such as the New York Times, Washington Post, USA Today, Variety, the Associated Press, Bloomberg, Drudge Report, Business Insider, National Public Radio and SiriusXM. FEP's work was also featured in Wall Street Journal writer Kimberley Strassel's 2016 book The Intimidation Game: How the Left is Silencing Free Speech (Hachette Book Group).
The National Center for Public Policy Research, founded in 1982, is a non-partisan, free-market, independent conservative think-tank. Ninety-four percent of its support comes from individuals, less than four percent from foundations and less than two percent from corporations. It receives over 350,000 individual contributions a year from over 60,000 active recent contributors. Tax-deductible donations to support the National Center's programs are greatly appreciated and can be made here. Sign up for email updates here. Follow us on Twitter at @NationalCenter for general announcements. To be alerted to upcoming media appearances by National Center staff, follow our media appearances Twitter account at @NCPPRMedia.
-30-