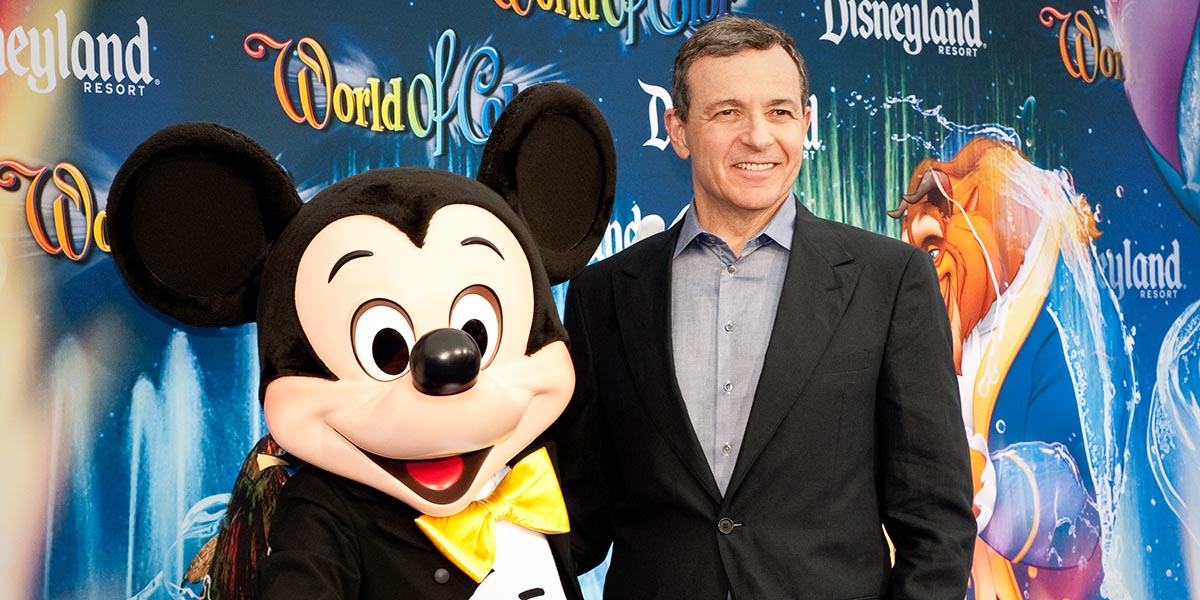 22 Oct 2017

Bigoted Meddling in Personnel Policy Reflects Poorly on Disney CEO

It's been suggested that Disney CEO Bob Iger thinks he's got the stuff to run against President Donald Trump in 2020.  The National Center's Justin Danhof, who has directly challenged Iger on numerous occasions at his company's shareholder meetings, considers Iger's leadership skills to be lacking.

In essence, after Iger's recent example of the soft bigotry of low expectations, the CEO should take a cue from the movie "Frozen" when it comes to entering politics and simply "Let It Go."

Iger was willing to let race overrule company policy at Disney's ESPN.  Despite clear rules to the contrary, Iger admitted to personally injecting himself into network minutiae when host Jemele Hill used Twitter to call President Trump and his supporters "white supremacists."  In doing so, Iger demonstrated that "black employees are held to a different standard than their coworkers," says Justin, the director of the National Center's Free Enterprise Project.  That's not very presidential!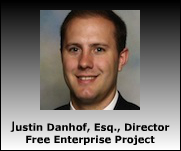 In a commentary "Bob Iger's Bigotry" that was recently published by The Daily Caller, Justin wrote:
Iger admitted to getting personally involved in the Hill fracas.  The CEO of the most powerful company in Hollywood handling HR matters is major news itself, but Iger made it even more sensational by deciding Hill's comments were fine because she is black and was "outraged."
After several confrontations between Iger and Justin about editorial bias at Disney's news and sports networks, policies regarding on-air commentary and social media use were instituted at ESPN earlier this year.  Hill obviously violated them with her tweetstorm about President Trump.  Even she later admitted, "I put EPSN in a bad spot… I violated the policy."
But Hill's boorish behavior went unpunished, besides an alleged stern discussion.  While the situation at the very least appeared to show that the network was playing favorites (other on-air talent has been disciplined more for arguably less), it also seemed to exhibit a form of soft bigotry, because Iger made an allowance for Hill explicitly because she is black.  Iger said so in a public forum.
Justin noted:
Hill is currently enduring prejudice from her elitist liberal boss who apparently expects less of an outraged black woman that he does of Disney's other employees.  She may feel thankful she still has a job at the waning sports network, but she should also feel unsettled that the only reason she may still have that job is because her boss intervened because she is black.  It may have been Hill's outrageous actions that brought this bigotry to the surface, but Disney's views on race are now on full display for all to see.
Iger's allowance apparently does has limits, however.  While slandering the President of the United States can apparently be excused, offending advertisers is not.  At a later date, Hill used her Twitter account to endorse the idea of boycotting companies advertising during NFL games as a way to protest Dallas Cowboys owner Jerry Jones for demanding players stand when the National Anthem is played during games.  That earned her a two-week suspension from the network.
"You see," Justin wrote, "ESPN has major contracts with the NFL and, while calling the President a white supremacist is fine, upsetting the sponsors is verboten."
Bob Iger is considered by many to be the most powerful man in Hollywood.  His dive into ESPN HR affairs speaks a lot about him and the timidity of corporate America on the issue of race.  It's just not fair.