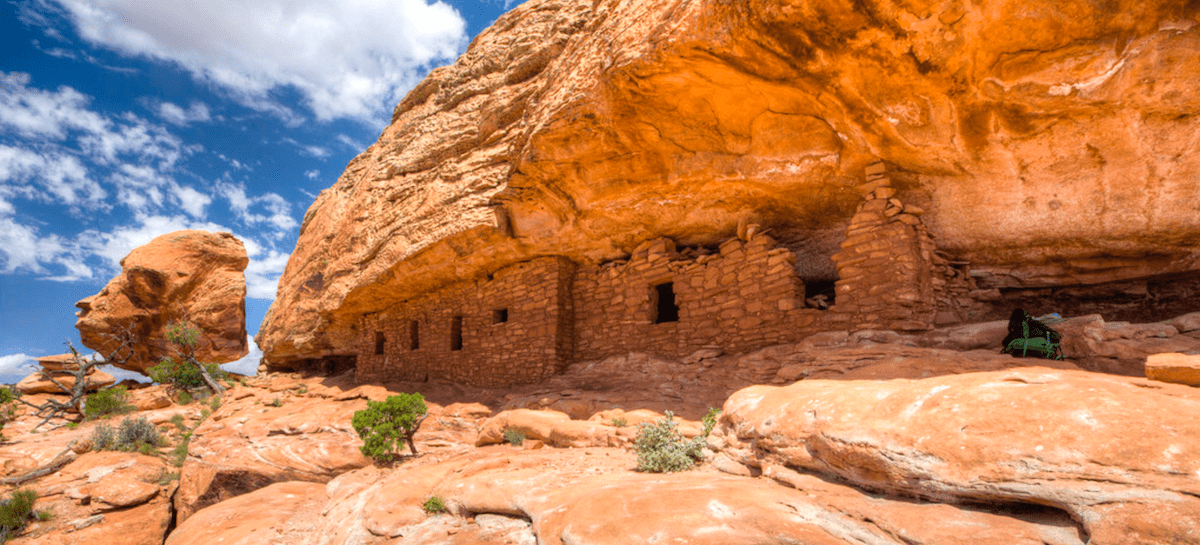 05 Dec 2017

Trump National Monument Reform Applauded by Free-Market Environmentalists

"First Step on the Road to Undoing an Egregious Abuse of Power"

Repeal Antiquities Act to Protect Property Rights, Promote Economic Prosperity

Washington, DC – Environmental experts with the National Center for Public Policy Research applaud President Donald Trump's order to scale back two Utah national monuments as a good kickoff in reforming abuse of the Antiquities Act. The National Center sent President Trump a coalition letter earlier this year noting that modern applications of the Act unconstitutionally create de facto wilderness areas and national parks prohibiting almost all activity on designated land.

"This is a first step on the road to undoing an egregious abuse of power that the Clinton, Bush and Obama Administrations exercised in designating millions of acres of federal land as national monuments. But it is just a first step. Obama alone designated national monuments in Oregon, California, Nevada and Maine as well as off the Atlantic Coast, and these should also be on the chopping block," said National Center Senior Fellow Bonner Cohen, Ph.D. "Ultimately, the problem lies with the Antiquities Act itself. Originally enacted to protect Native American artifacts and sacred sites, it has been transformed into a land-use mechanism that blocks Americans' access to their own natural resources. Since the Antiquities Act was passed in 1906, other laws have been enacted that protect Native American cultural and archeological sites. These other laws do not lend themselves to the abuse we have seen with the Antiquities Act."

On December 4, President Trump ordered the size of the Bears Ears and Grand Staircase-Escalante national monuments to be dramatically scaled back. His action came after he asked the U.S. Department of the Interior earlier this year to review all monument designations. While the land remains under the control of the federal government, this order opens it up to more potential use by the public. These may not be the only monument designations reconsidered by the President.

"These designations really protected nothing. The lands were already owned by the federal government and carefully managed, regulated and well-protected by an army of federal agents," said National Center Senior Fellow R.J. Smith.  "The goal of the designations had been to convert multiple-use public lands into de facto national parks and wilderness areas, preventing traditional uses such as recreation, grazing and any other economic uses of natural resources. It usurped the authority of Congress to designate parks and wildernesses, and it disenfranchised the people of the affected states – especially those in rural counties and communities. Worse, it accelerated the War on the West – destroying the economic well-being of much of rural America while undermining the tax base of county and small town governments and turning thriving communities into ghost towns."

In October, the National Center brought together almost 40 free-market organizations, trade associations, businesses, former federal officials and current lawmakers on a letter to President Trump that asked for comprehensive reform of the Antiquities Act and a rollback of national monument designations. It asked the Trump Administration to "deal more forcibly with the abuses that have plagued the program for decades" and "restor[e] integrity and transparency to a process that for too long has been lacking in both."

"The Antiquities Act should be repealed," added Dr. Cohen. "Meanwhile, we eagerly await President Trump's next steps to restore the rule of law and remove Washington's meddling hands from how our lands – public and private – are to be used."

Smith said: "We applaud President Trump, and we hope he will continue to substantially downsize – or preferably eliminate – other national monument designations under review in Maine, New Mexico, California, Oregon and Nevada."

To book an interview with Smith or Dr. Cohen, contact Judy Kent at (703) 759-7476.

The National Center for Public Policy Research, founded in 1982, is a non-partisan, free-market, independent conservative think-tank.  Ninety-four percent of its support comes from individuals, less than four percent from foundations and less than two percent from corporations.  It receives over 350,000 individual contributions a year from over 60,000 active recent contributors.  Sign up for email updates here.  Follow us on Twitter at @NationalCenter for general announcements.  To be alerted to upcoming media appearances by National Center staff, follow our media appearances Twitter account at @NCPPRMedia.