14 Dec 2017

National Center's Cohen Gives Trump Advice on Achieving American "Global Energy Dominance"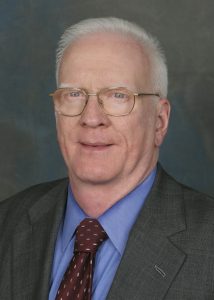 American "global energy dominance" was a goal set by then-candidate Donald Trump. According to National Center for Public Policy Research Senior Fellow Bonner Cohen, Ph.D., this claim was "not mere bombast."
In a new commentary published by The Daily Caller, Bonner stated that, now that Trump is president, "the goal is absolutely achievable in light of America's abundance not only of hydrocarbons, but also of innovative technologies and nimble businesses practices that enable energy to be produced and brought to market at an affordable price."
In "Cutting the Red Tape on the Way to U.S. Global Energy Dominance," Bonner noted:
Less than a year in office, the Trump Administration has made enormous strides in rolling back Obama-era regulations specifically crafted to hamstring American energy production. But the swamp in Washington is still very much with us, and there are further steps Team Trump can take to accelerate its draining.
Here are some examples of President Trump's swamp-draining, and where Bonner suggests the Trump Administration can really make a difference:
EPA Administrator Scott Pruitt is "turning the place upside down." In doing so, he "has reversed decades of EPA's throwing its weight around to its heart's content." While he has already rescinded major job-killing and resource-hiding regulations such as Obama's Clean Power Plan, Bonner suggested reforming the New Source Review to help improve existing coal-fired power plants, taking another look at cross-state pollution rules and overturning the Obama Administration's Endangerment Finding that declared carbon dioxide (you know, what we exhale) a pollutant.
While the Energy Department has worked to improve the pace of potential liquid natural gas export, Bonner said Secretary Rick Perry "should work with the EPA, the Interior Department and State Department to remove barriers to providing Americans and people abroad access to the energy they need."
As for the Department of the Interior, [i]ts huge role in America's energy future is undermined by the agency's bloated bureaucracy which has been notoriously slow in approving permits for extraction of oil, gas and coal." One major improvement is speeding up the permitting process for energy extraction from federal lands and offshore in the Outer Continental Shelf.
To read Bonner's complete commentary, click here.