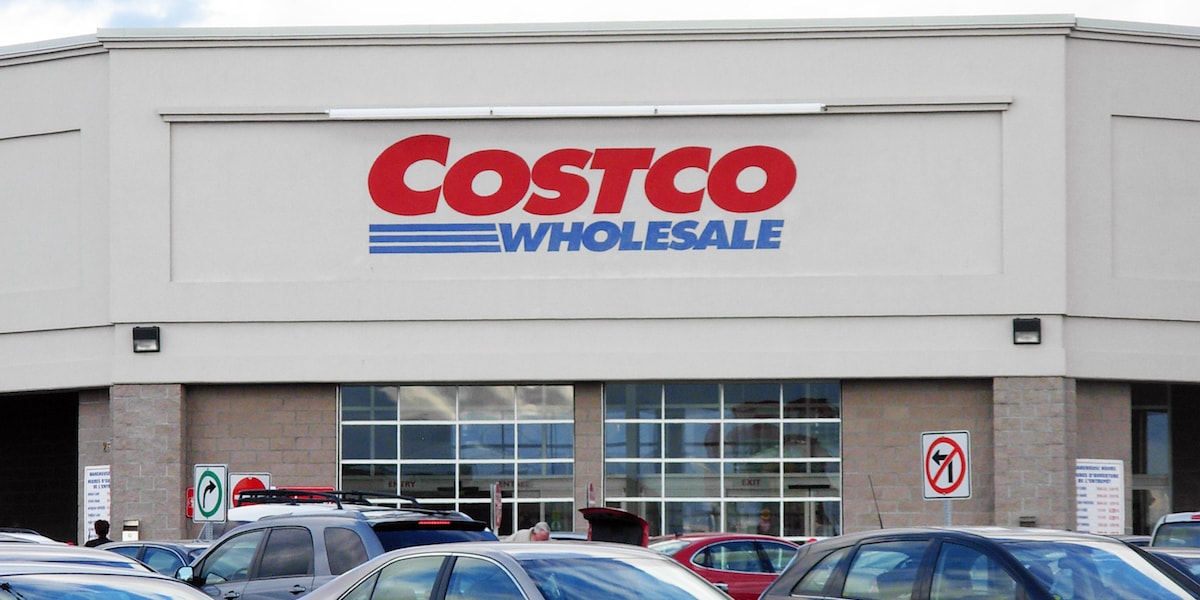 01 Feb 2018

Costco Leadership Disputes Liberal Narrative on Trump Tax Cuts, Suggests Outrageous Claims Aren't 'Thoughtful'

Notoriously Liberal Big-Box Retailer Says Trump Tax Reform May Increase Costco's Investment in Employees and Company, Lower Product Prices

Free-Market Leader: "Thousand-Dollar Bonuses Aren't Crumbs – They Are an Investment in the American People"

Bellevue, WA / Washington, DC – At this week's annual meeting of Costco investors, Costco CEO Craig Jelinek said the company will evaluate the full benefits of the tax plan and likely invest more in its business and employees – perhaps even finding a way to decrease the company's already famously low prices. Jelinek's statement, made moments before President Donald Trump touted the success of his recent tax cuts during his first State of the Union address, was prompted by questions from a representative of the National Center for Public Policy Research's Free Enterprise Project (FEP).

"Despite being in the liberal hotbed of the Pacific Northwest, Costco executives do not agree with the doomsday assessment of the Trump tax cuts espoused by liberal politicians and the mainstream media," said National Center General Counsel and FEP Director Justin Danhof, Esq., who attended the Costco shareholder meeting and spoke with Jelinek. "While Costco's leaders were not specific, they made it clear they would continue to invest in their workers and look to further invest in the company. It's clear President Trump's tax cuts are a win for Costco, its employees, its customers and its investors."

At the Costco shareholder meeting, Danhof detailed some of the more outlandish comments from both national and Washington State-based politicians regarding the tax cuts. He stated:
U.S. House Minority Leader Nancy Pelosi called the new tax law a "scam" that "does violence to the vision of our Founders." Senate Minority Leader Chuck Schumer called the day the tax bill passed "one of the darkest black-letter days in the long history of [the] Senate," and said the bill was designed to stuff "money into the pockets of the wealthy and the biggest corporations."

Local politicians also lambasted the conservative plan to lower taxes. During the legislative process, Washington Senator Maria Cantwell claimed the Republican tax plan was a giveaway to what she calls "big oil." Senator Patty Murray claimed it was a "high-priced giveaway to millionaires, billionaires and the biggest corporations." Furthermore, local business icon Howard Schultz called the tax cut "fool's gold," and specifically said corporate taxes should not be reduced.
In response, Jelinek suggested those who are simply "throwing stuff out there" haven't been "thoughtful."
Danhof then asked:
I am hoping you can help to set the record straight. Many American companies have announced plans to increase wages, increase domestic investment and offer bonuses to employees as a result of the Trump tax cuts.

Can you elaborate on what Costco intends to do with any savings it may yield from the reduction in the corporate tax rate? Can you tell us how you anticipate this change will impact Costco's employees, customers and investors? Finally, as the media has suggested, are you and the rest of the board members planning to purchase new yachts with Costco's tax savings?
Danhof's full question, as prepared for delivery, is available here.
In response, Jelinek was quick to tout Costco's continuing investment in its workforce – which already pays its starting employees much higher than the minimum wage. He further suggested the tax cuts may also benefit Costco customers through lower prices. Jelinek joked that he owns a 16-foot boat, but that he purchased it prior to the passage of the new tax cuts.
"Nancy Pelosi and Debbie Wasserman Schultz may think that thousand-dollar bonuses are 'crumbs,' but that just speaks to their collective aloofness regarding the economic reality for most American families," said Danhof. "Thousand-dollar bonuses aren't crumbs – they are an investment in the American people. Millions of Americans are receiving bonuses as a result of the tax cuts, and many millions more will see additional take-home pay and a lower tax burden going forward. To many, that money means they can make a mortgage payment, fix their car, take a long-desired vacation or simply pay all their bills. Liberals who claim this influx of money is mere 'crumbs' lost touch with reality long ago."
"Liberal politicos and their partners in the media predicted tax cuts would bring about the end of days. Costco and other leading businesses are instead putting more money into our economy as well as the pockets of investors and employees to help bring about a better future. If we want the economy to continue to roar, CEOs like Craig Jelinek need to be more vocal about how Trump's tax reform is making it happen," said National Center Vice President David W. Almasi.
The 2018 annual meeting of Costco shareholders was held at the Maydenbauer Center in Bellevue, Washington on January 30. It was the second time FEP had participated in a corporate shareholder meeting so far this year.
To book an interview with Danhof or another National Center representative, contact Judy Kent at (703) 759-7476 or (703) 477-7476.
Launched in 2007, the National Center's Free Enterprise Project focuses on shareholder activism and the confluence of big government and big business. Over the past four years alone, FEP representatives have participated in over 100 shareholder meetings – advancing free-market ideals about health care, energy, taxes, subsidies, regulations, religious freedom, food policies, media bias, gun rights, workers' rights and other important public policy issues. As the leading voice for conservative-minded investors, FEP annually files more than 90 percent of all right-of-center shareholder resolutions. Dozens of liberal organizations, however, annually file more than 95 percent of all policy-oriented shareholder resolutions and continue to exert undue influence over corporate America.
FEP activity has been covered by media outlets including the New York Times, Washington Post, USA Today, Variety, the Associated Press, Bloomberg, Drudge Report, Business Insider, National Public Radio and SiriusXM. FEP's work was prominently featured in Wall Street Journal writer Kimberley Strassel's 2016 book The Intimidation Game: How the Left is Silencing Free Speech (Hachette Book Group).
The National Center for Public Policy Research, founded in 1982, is a non-partisan, free-market, independent conservative think-tank. Ninety-four percent of its support comes from individuals, less than four percent from foundations and less than two percent from corporations. It receives over 350,000 individual contributions a year from over 60,000 active recent contributors. Sign up for email updates here. Follow us on Twitter at @NationalCenter for general announcements. To be alerted to upcoming media appearances by National Center staff, follow our media appearances Twitter account at @NCPPRMedia.
-30-