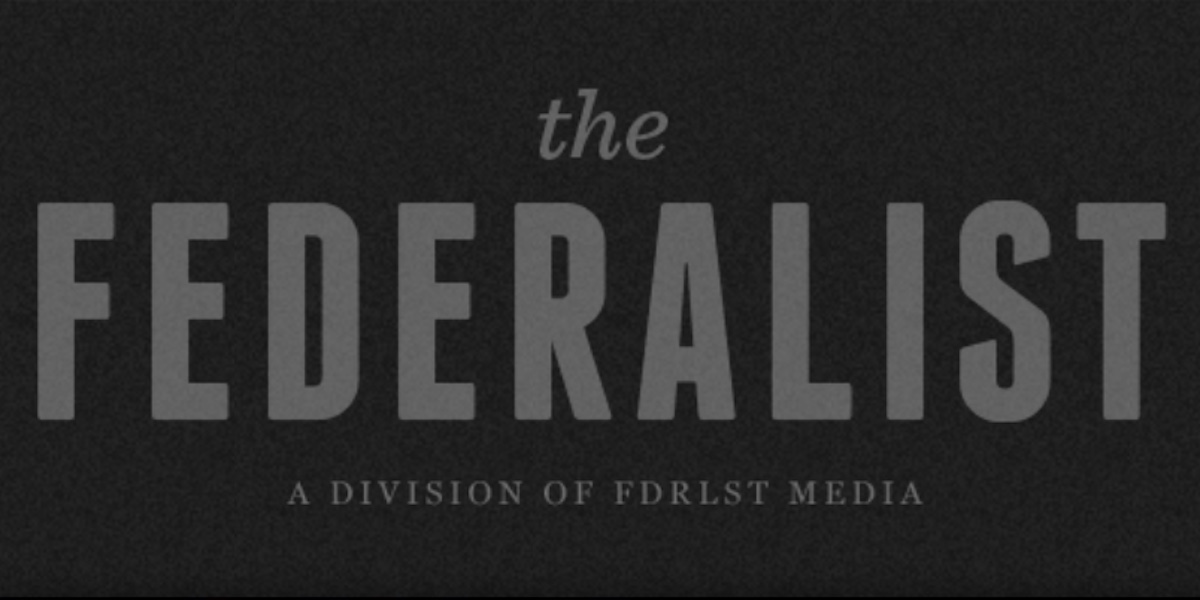 28 Feb 2018

In Gun Debate, Big Business Lines Up Yet Again As Left's Guns For Hire

Liberals in need of patsies to carry their water need look no further than the nearest Fortune 500 company these days, and conservatives continue to give these big businesses a pass at their peril.

Corporate America has become the muscle of American liberalism. While it was once considered orthodoxy that big business and conservatives marched in lockstep because of shared views on macroeconomic policy — that's now a bygone. And conservatives have no one to blame but themselves.

The most recent example of this shift occurred following the recent shooting at a high school in Parkland, Florida. After a deranged former student murdered 17 students and staff, liberal media elites predictably blamed gun rights advocates. CNN and others directed their ire at the National Rifle Association. And they were soon backed up by corporate America in their demonization of the organization.

Companies have rushed to punish the NRA for supporting the Second Amendment. Delta Airlines cancelled a group travel discount for NRA members. United Airlines also cancelled a discount for travel to the NRA annual meeting. The First National Bank of Omaha ended a co-branded NRA credit card. Symantec ended multiple discount programs for NRA members. Rental car companies Hertz, Enterprise and Avis Budget also ended their relationships with the NRA. And the list of is still growing.

It's an all too common pattern. Liberal politicians and the media take up a cause. Left-wing activist groups mobilize to pressure corporations. Corporate America joins the fray, and their support is used to bolster and justify the cause. It's a circular echo chamber, but it's effective.

For example, after President Trump issued his initial immigration order in January 2017, companies far and wide allied with the media to condemn Trump as racist. Apple, Uber, Facebook, Microsoft, Google and a host of other companies added their voices and economic heft to the resistance. Amazon even offered up legal support to fight Trump's efforts to protect American citizens. Liberal elites touted the corporate backlash. The Trump administration issued amended orders (later upheld in court).

Following the passage of HB2 in North Carolina in 2016 — the law requiring men to use the men's room and women to use the women's room in public places — companies such as PayPal, Pepsi, Red Hat and Nike worked tirelessly to defeat it. The National Basketball Association and the National Collegiate Athletic Association cancelled events in the Tar Heel State. Liberal elites touted the corporate backlash. HB2 was repealed.

Also in 2016, when Georgia's legislature passed a religious freedom law, businesses such as Coca-Cola, Viacom, Unilever and Delta rallied with anti-religious media members who falsely claimed it persecuted the LGBT community. Disney, AMC Networks and the National Football League made economic threats against the Peach State if it enacted the legislation. Liberal elites touted the corporate backlash. Governor Nathan Deal succumbed to those threats and vetoed it.

These examples are instructive and far from unique. Corporate leaders are generally far more amenable to outside pressure than politicians. Liberals know this and have employed tremendous resources to influence corporate behavior over decades.

As the director of the nation's only right-of-center full-service shareholder activist organization — the National Center for Public Policy Research's Free Enterprise Project (FEP) — I witness liberal activists wag the tail of the corporate dog with almost no pushback. Corporate leaders I engage with remark such liberal orthodoxy often goes unquestioned and unchallenged.

In a world where the squeaky wheel gets the grease, conservatives don't make a peep.

By and large, conservative Americans leave business alone because they realize private enterprise drives the economic engine that keeps America thriving. However, as corporate America continues to join with the left to erode constitutional protections and traditional beliefs that conservatives hold dear, silence is no longer an option.

At the Free Enterprise Project, we have confronted many of the major corporations that challenged Trump's travel orders on immigration, opposed North Carolina's HB2 law and those that opposed religious freedom protections. Using shareholder resolutions and questioning CEOs directly at annual shareholder meetings, we have ripped a page from the left's playbook and are having an impact. However, the playing field is still unevenly stacked in favor of liberal activist investors.

Conservatives that are offended by corporate America's recent attacks on the NRA can push back just as we do at the Free Enterprise Project. NRA members and 2nd Amendment supporters should contact United, Delta, Hertz and every company that has disengaged and ended their relationship with the NRA. Executives need to hear from critical voices, not just praise from the mainstream media for kowtowing to the demands of the left.

The threshold to attend an annual meeting of a publicly-traded company is a single share of stock. Through retirement funds and other investments, millions of Americans have the right to directly confront corporate bad actors and may not even realize it. At FEP, we have proven that confronting CEOs face-to-face can have tremendous results.

Some examples:
FEP's questioning of Boeing's and General Electric's support for the Clinton Foundation helped trigger an FBI investigation into the foundation's activities.
After FEP questioned Disney CEO Bob Iger over anti-conservative bias on its media platforms such as ESPN and ABC, ESPN announced a new policy limiting its on-air talent from discussing unrelated political stories.
After FEP questioned Facebook CEO Mark Zuckerberg about the company's anti-conservative bias in its news feeds, the company changed its policy by removing humans in place of a more neutral algorithm.
Conservatives also need to vote with their wallets. By using the corporate rating system developed by 2nd Vote and downloading its user-friendly app, conservatives can spend their money with companies that better align with their value system.
Most conservatives wrote off finding ideological balance at our nation's colleges and universities long ago, ceding campuses to the left. If conservatives do the same with corporate America's leftward lean, the boardroom will soon be little more than an extension of the academy. That's the cost of silence.
Justin Danhof is the General Counsel for the National Center for Public Policy Research, as well as Director of the Center's Free Enterprise Project. This was originally published by The Federalist.