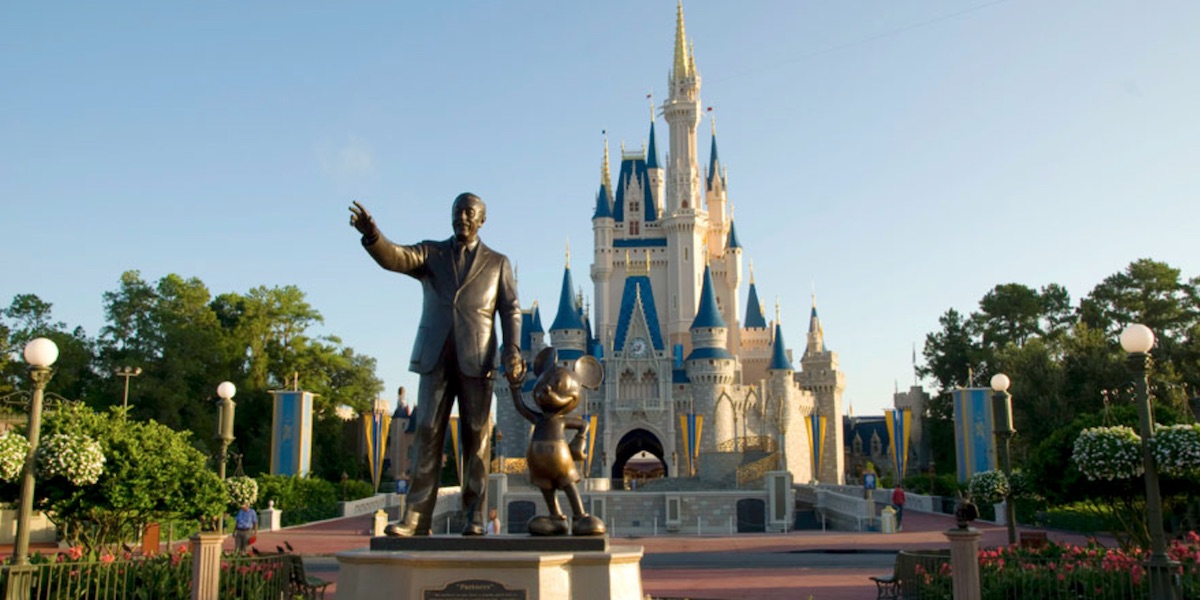 06 Mar 2018

Investor Alert: Disney Shareholders Advised to Reject Anti-Free Speech Shareholder Proposal

Liberal Activists Abuse Resolution Process to Attack U.S. Chamber of Commerce and National Restaurant Association; Free-Market Leader Works to Set the Record Straight

Houston, TX/Washington, D.C. – Ahead of Thursday's annual meeting of Disney investors, the National Center for Public Policy Research's Free Enterprise Project (FEP) – the nation's leading proponent of free-market investor activism – is urging all Disney shareholders to reject Zevin Asset Management's shareholder proposal attacking pro-business advocacy groups including the U.S. Chamber of Commerce and National Restaurant Association.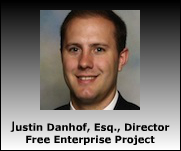 "Disney is being used as a proxy in a war to defund and silence pro-business organizations. We urge Disney's investors to reject Zevin's not-so-veiled attempt at trying to defund its political enemies," said National Center General Counsel and FEP Director Justin Danhof, Esq., who is set to represent the organization at the meeting. "Zevin Asset Management is part of a well-funded, well-organized campaign of liberal activist investors who abuse the shareholder resolution process to try and defund pro-business and conservative organizations. The American left was once a champion of free speech, but they have increasingly become opponents of this once widely-respected right as they lose ground on policy debates. Disney should steel its spine against such attacks and its investors should reject their proposal outright."
At the annual meeting of Disney shareholders – to be held on March 8 at Hobby Center for the Performing Arts in Houston, Texas – Danhof plans to speak out against the Zevin Asset Management shareholder proposal. The Free Enterprise Project is warning shareholders that this proposal, designated as Proposal #1, can restrict Disney's ability to engage in relationships beneficial to its business. FEP also notes that left-wing political activists are hypocritical for opposing business relationships with free-market advocates while saying nothing about similar corporate spending on liberal causes.
Zevin's proposal demands that Disney reveal details about, and the motivation for, corporate spending on lobbying as well as memberships and support for non-profits involved in creating model legislation. Zevin's proposal, and Disney's response to it, are available on pages 65-66 of the company's proxy statement, which is available for download here.
This will be the third time the Free Enterprise Project has challenged Zevin Asset Management on the issue of lobbying disclosure and business relationships at a Walt Disney Company shareholder meeting. After the National Center spoke out against similar proposals in 2016 and 2017, Zevin's proposals were defeated by Disney shareholders by a more than 2-1 margin.
Danhof may also question Disney executives at the meeting on a topic not related to Zevin's proposal.
Launched in 2007, the National Center's Free Enterprise Project focuses on shareholder activism and the confluence of big government and big business. Over the past four years alone, FEP representatives have participated in over 100 shareholder meetings – advancing free-market ideals about health care, energy, taxes, subsidies, regulations, religious freedom, food policies, media bias, gun rights, workers' rights and other important public policy issues. As the leading voice for conservative-minded investors, it annually files more than 90 percent of all right-of-center shareholder resolutions. Dozens of liberal organizations, however, annually file more than 95 percent of all policy-oriented shareholder resolutions and continue to exert undue influence over corporate America.
FEP activity has been covered by media outlets including the New York Times, Washington Post, USA Today, Variety, the Associated Press, Bloomberg, Drudge Report, Business Insider, National Public Radio and SiriusXM. FEP's work was prominently featured in Wall Street Journal writer Kimberley Strassel's 2016 book The Intimidation Game: How the Left is Silencing Free Speech (Hachette Book Group).
Danhof's latest commentary, on corporate backlash aimed at the National Rifle Association following the shooting massacre in Parkland, Florida, is available here.
The National Center for Public Policy Research, founded in 1982, is a non-partisan, free-market, independent conservative think-tank. Ninety-four percent of its support comes from individuals, less than four percent from foundations and less than two percent from corporations. It receives over 350,000 individual contributions a year from over 60,000 active recent contributors. Sign up for email updates here. Follow us on Twitter at @NationalCenter for general announcements.  To be alerted to upcoming media appearances by National Center staff, follow our media appearances Twitter account at @NCPPRMedia.
-30-