15 Mar 2018

Fixing Infrastructure Requires Regulatory Reform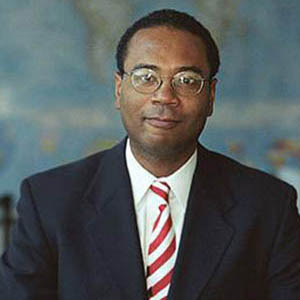 Critical to the success of any Trump Administration plan to improve the nation's infrastructure will be reform of the National Environmental Policy Act (NEPA) permitting process. As National Center Senior Fellow Horace Cooper pointed out in a recent Washington Times commentary, NEPA regulation "can tie-up infrastructure projects in miles of red-tape and bog-down any progress in a regulatory swamp."
In fact, it's this "frustrating roadblock of the government's own making," Horace noted, that derailed allegedly "shovel-ready" infrastructure plans during Barack Obama's presidency. Big government failed the big-government liberal!
In "Removing the Roadblocks," Horace wrote:
NEPA exemplifies the all-too-common problem of government regulators getting in the way of development. A 2016 report from the National Association of Environmental Professionals found a bevy of cost overruns, project delays and bureaucratic reviews that were caused by NEPA's regulatory regime. The report found that, on average, the permitting process — governed by laws such as NEPA — delayed most major public projects by more than five years, costing the nation $3.7 trillion.

This includes the costs of prolonged inefficiencies and unnecessary pollution caused by delay. Tellingly, this $3.7 trillion overregulation price tag is more than double the $1.7 trillion needed to modernize America's infrastructure through the end of the decade.
Along with citing specific examples of NEPA delays, Horace pointed out NEPA-related problems are only getting worse:
The timeframe for completing an environmental impact statement grew from 2.2 years in the 1970s to 8.1 years in 2011.
148 transportation and energy projects worth $230 billion are waiting for NEPA approval.
But the Trump Administration is aware of the danger, and is already seeking to streamline the process. Horace wrote:
The crux of President Trump's NEPA reforms is "one agency, one decision." Instead of having environmental permits bounce around multiple federal agencies, amounting to years — even decades — in delays, a lead agency would produce a single, encompassing and realistic review. These reviews would have to meet a two-year deadline, putting us on par with the pace of permitting approval seen in Germany and Canada.

The designation of a lead agency and a two-year deadline are critical reforms that will help undue needless and expensive red tape. A key addition is litigation reform. The White House would also create a 150-day window of opportunity for litigation to be filed.
To read Horace's commentary in its entirety, click here.