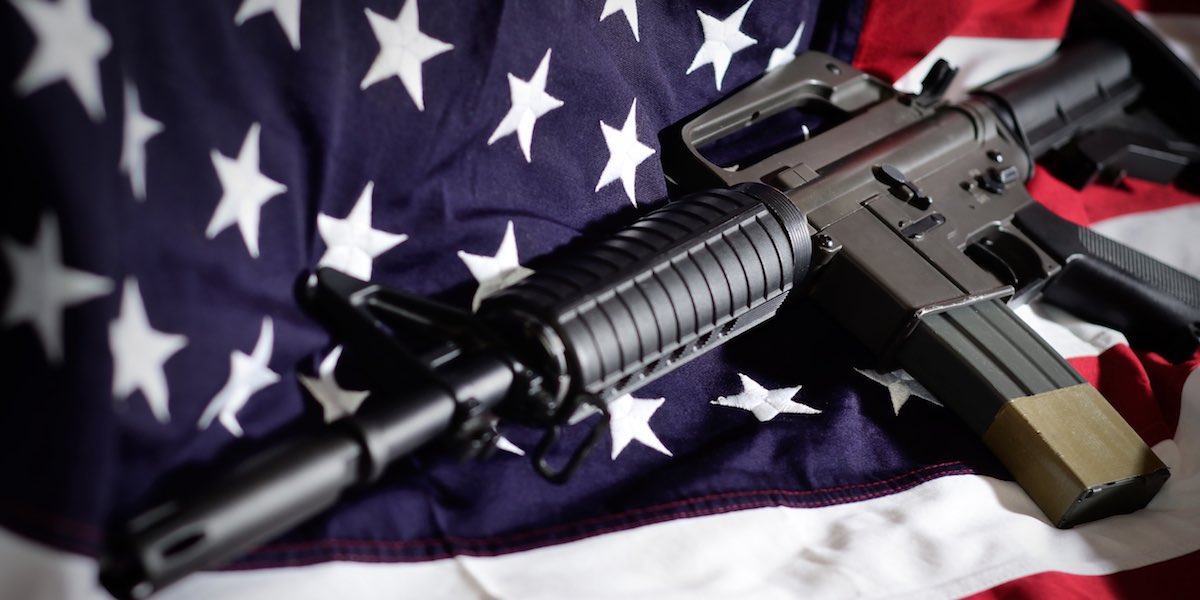 25 Apr 2018

Bank of America's Decision to Sever Ties with Certain Gun Manufacturers Blasted by Free-Market Leader

Bank of America CEO Brian Moynihan Refuses to Say How Much Money Investors Will Lose Because of His Decision to Join Those Who Oppose Second Amendment

Charlotte, N.C. / Washington, D.C. – At today's annual meeting of Bank of America investors, held in Charlotte, North Carolina, a representative of the National Center for Public Policy Research's Free Enterprise Project (FEP) – the nation's leading proponent of free-market investor activism – confronted notoriously liberal banking CEO Brian Moynihan over the company's financially irresponsible decision to sever ties with certain gun manufacturers.

"Moynihan and Bank of America's leadership team have decided to place liberal virtue signaling ahead of the company's investors," said National Center General Counsel and FEP Director Justin Danhof, Esq., who attended today's meeting and confronted Moynihan. "This is a gross violation of the company's fiduciary duty to its investors. If Moynihan wants to lobby against gun rights on his own time, that's one thing. But he instead put Bank of America's significant financial and institutional weight behind a policy movement aimed at harming or abolishing the Second Amendment. By using his position as CEO in such an overtly political manner, he is abdicating his responsibility to act in his company's best interests. He doesn't accurately speak for all of the company's investors and customers – which surely include millions of Second Amendment supporters."

At the meeting, Danhof noted:
[T]he company is joining a list of corporations following the liberal whim of the moment and not looking out for the best interests of long-term shareholders. The company is also lending its voice to those who want to abolish the Second Amendment.

Let's take a look at how another famous investor addressed this issue. CNBC asked Warren Buffett about corporations distancing themselves from the National Rifle Association and gun manufacturers and how Berkshire Hathaway would respond. Buffett replied: "I don't believe in imposing my views on [our] employees and a million shareholders. I'm not their nanny on that… I don't think that Berkshire should say we're not going to do business with [gun folks]. I think that would be ridiculous."
Danhof then asked:
Can you tell us – your investors – exactly how much money we stand to lose because of this decision, and explain why you have this right while Warren Buffett has this wrong?
To read Danhof's full question, as prepared for delivery, click here. (Note that Danhof shortened the question at today's meeting due to a strict time limit that was imposed on investors – except for Jesse Jackson, who was allowed to ramble well past the time allowed.)
"Today Bank of America made it clear that it is proud to lend its voice to the anti-Second Amendment community. If you are a gun owner, a member of the National Rifle Association, in the gun or ammunition business, or simply a supporter of the Constitution, it's my impression that Bank of America doesn't want your business," said Danhof. "And perhaps those constituencies ought to take the company up on that score."
Audio of Danhof's exchange with Moynihan is available here.
"I think most folks in the financial press would be interested to know why Bank of America's Moynihan thinks he is right on this issue and Warren Buffett is wrong," noted Danhof. "Maybe a financial journalist can follow up with the company and get an answer to that question – because it's clear he doesn't have enough respect for his investors to give us a straight answer."
Following the school shooting in Parkland, Florida, and the ensuing corporate backlash against the National Rifle Association, Danhof wrote a commentary describing corporate America's repeated pattern of joining with the liberal cause of the day. As published in The Federalist, Danhof noted:
It's an all too common pattern. Liberal politicians and the media take up a cause. Left-wing activist groups mobilize to pressure corporations. Corporate America joins the fray, and their support is used to bolster and justify the cause. It's a circular echo chamber, but it's effective…

By and large, conservative Americans leave business alone because they realize private enterprise drives the economic engine that keeps America thriving. However, as corporate America continues to join with the left to erode constitutional protections and traditional beliefs that conservatives hold dear, silence is no longer an option.
To read Danhof's entire commentary, click here.
Today's meeting marks the 12th shareholder meeting in which FEP has participated in 2018.
Launched in 2007, the National Center's Free Enterprise Project focuses on shareholder activism and the confluence of big government and big business. Over the past four years alone, FEP representatives have participated in over 100 shareholder meetings – advancing free-market ideals about health care, energy, taxes, subsidies, regulations, religious freedom, food policies, media bias, gun rights, workers' rights and other important public policy issues. As the leading voice for conservative-minded investors, it annually files more than 90 percent of all right-of-center shareholder resolutions. Dozens of liberal organizations, however, annually file more than 95 percent of all policy-oriented shareholder resolutions and continue to exert undue influence over corporate America.
FEP activity has been covered by media outlets including the New York Times, Washington Post, USA Today, Variety, the Associated Press, Bloomberg, Drudge Report, Business Insider, National Public Radio and SiriusXM. FEP's work was prominently featured in Wall Street Journal writer Kimberley Strassel's 2016 book The Intimidation Game: How the Left is Silencing Free Speech (Hachette Book Group).
Danhof's latest commentary, on the recent Walt Disney shareholder meeting where his actions resulted in Joy Behar's public apology for suggesting Christianity is a mental illness, is available here.
The National Center for Public Policy Research, founded in 1982, is a non-partisan, free-market, independent conservative think-tank. Ninety-four percent of its support comes from individuals, less than four percent from foundations and less than two percent from corporations. It receives over 350,000 individual contributions a year from over 60,000 active recent contributors. Sign up for email updates here. Follow us on Twitter at @NationalCenter for general announcements. To be alerted to upcoming media appearances by National Center staff, follow our media appearances Twitter account at @NCPPRMedia.
-30-