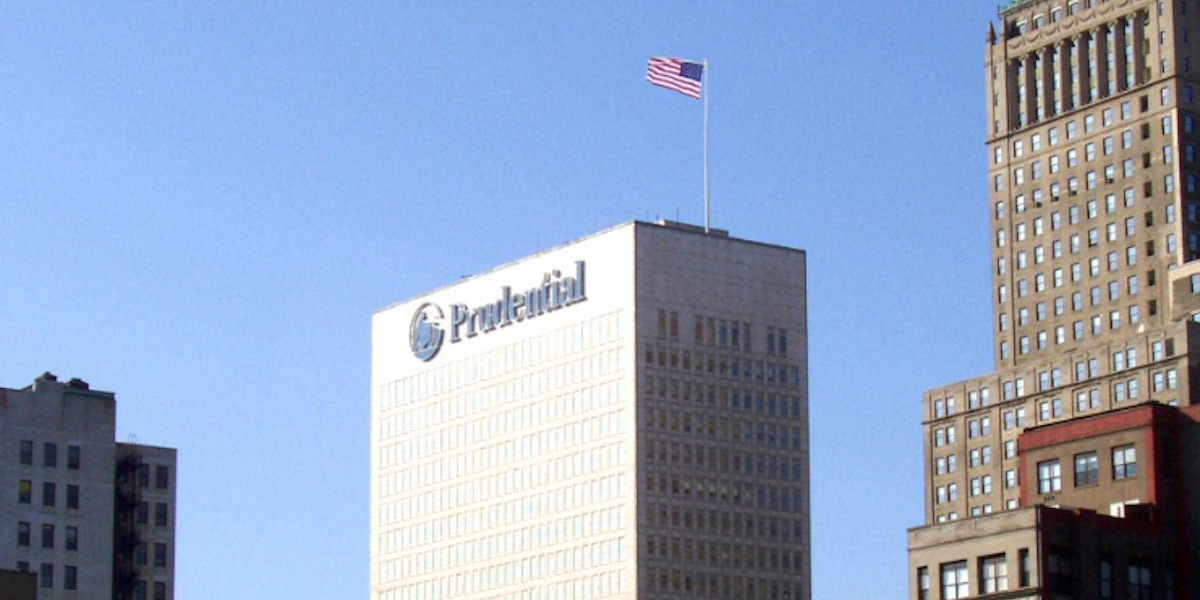 08 May 2018

Prudential's Support for Anti-Religious Agenda Under Fire

Free Enterprise Project Asks: What Do Prudential Investors Have to Gain From Company's Support for Anti-Religious Bigotry?

Newark, N.J. / Washington, D.C. – Prudential Financial CEO John Strangfeld was questioned today during the company's annual meeting of investors about the financial industry giant's support for anti-religious causes. He was held to account by the National Center for Public Policy Research's Free Enterprise Project (FEP) – the nation's leading proponent of free-market investor activism.

"Prudential investors and clients deserve answers as to why the company supports such an extreme anti-religious agenda," said National Center General Counsel and FEP Director Justin Danhof, Esq., who attended today's meeting in Newark, New Jersey and questioned Strangfeld. "Left-leaning groups, led by the Human Rights Campaign (HRC), have coopted much of corporate America into their opposition to religious freedom laws, decency laws and general freedom of association. We are here to say enough is enough. Religious liberty is one of America's founding traditions. Why would corporate America stand in the way of that freedom?"

At the meeting Danhof stated:
Prudential is one of the top donors to the Human Rights Campaign. HRC is perhaps the nation's leading opponent of religious liberty… HRC threatens and organizes boycotts when states seek to enact laws protecting peoples' right to act according to their faith or use a bathroom in privacy that matches their DNA. What's Prudential's interest in those activities?

HRC also works to dictate corporate philanthropy away from conservative and Christian organizations. I highly doubt that when shareholders invest their hard-earned money with Prudential that they anticipate those funds will be used to try and root out Christianity and oppose religious liberty.
Danhof also noted that Prudential (as well as 36 other major American corporations) signed HRC's amicus legal brief in the U.S. Supreme Court case Masterpiece Cakeshop v. Colorado Civil Rights Commission. The issues in that case center on whether a state can compel a private artisan's speech and further compel them to serve ceremonies that otherwise violate their religious convictions.
Danhof asked:
At the behest of HRC, Prudential also signed an amicus curiae brief in the U.S. Supreme Court case, Masterpiece Cakeshop v. Colorado Civil Rights Commission, supporting Colorado's efforts to undermine religious liberty and to restrict freedom of speech. The company's position in that brief would give unelected government bureaucrats the power to compel speech of private citizens under the threat of massive fines and potential imprisonment. Did anyone at Prudential even read this brief that all but rewrites parts of the First Amendment?

… Can you explain to us investors why Prudential is funding anti-religious bigotry and opposing freedom of speech? And can you explain how this helps the company's bottom line?
Danhof's full question, as prepared for delivery, is available here.
"Strangfeld claimed the company's philanthropy is principled and consistent with the company's values," said Danhof. "But what values are those? Prudential Financial is, in fact, one of America's most liberal corporations. It has one of the lowest possible ratings from the conservative corporate rating group 2nd Vote. Investors and potential clients should be aware of what exactly Prudential considers a principled position. They might just be surprised.
"At the Free Enterprise Project, our message is simple: engaging in contentious policy and legal issues that aren't germane to a company's business is an unnecessary reputational risk," continued Danhof. "That said, conservatives and religious Americans need to do a much better job of holding corporate America accountable. Corporate leaders regularly virtue signal to the liberal media because conservatives too often remain silent. That's no longer an option."
Today's meeting is the 17th that FEP has participated in during the 2018 shareholder season.
Launched in 2007, the National Center's Free Enterprise Project focuses on shareholder activism and the confluence of big government and big business. Over the past four years alone, FEP representatives have participated in over 100 shareholder meetings – advancing free-market ideals about health care, energy, taxes, subsidies, regulations, religious freedom, food policies, media bias, gun rights, workers' rights and other important public policy issues. As the leading voice for conservative-minded investors, it annually files more than 90 percent of all right-of-center shareholder resolutions. Dozens of liberal organizations, however, annually file more than 95 percent of all policy-oriented shareholder resolutions and continue to exert undue influence over corporate America.
FEP activity has been covered by media outlets including the New York Times, Washington Post, USA Today, Variety, the Associated Press, Bloomberg, Drudge Report, Business Insider, National Public Radio and SiriusXM. FEP's work was prominently featured in Wall Street Journal writer Kimberley Strassel's 2016 book The Intimidation Game: How the Left is Silencing Free Speech (Hachette Book Group).
Danhof's latest commentary, on the recent Walt Disney shareholder meeting where his actions resulted in Joy Behar's public apology for suggesting Christianity is a mental illness, is available here.
The National Center for Public Policy Research, founded in 1982, is a non-partisan, free-market, independent conservative think-tank. Ninety-four percent of its support comes from individuals, less than four percent from foundations and less than two percent from corporations. It receives over 350,000 individual contributions a year from over 60,000 active recent contributors. Sign up for email updates here. Follow us on Twitter at @NationalCenter for general announcements. To be alerted to upcoming media appearances by National Center staff, follow our media appearances Twitter account at @NCPPRMedia.
-30-