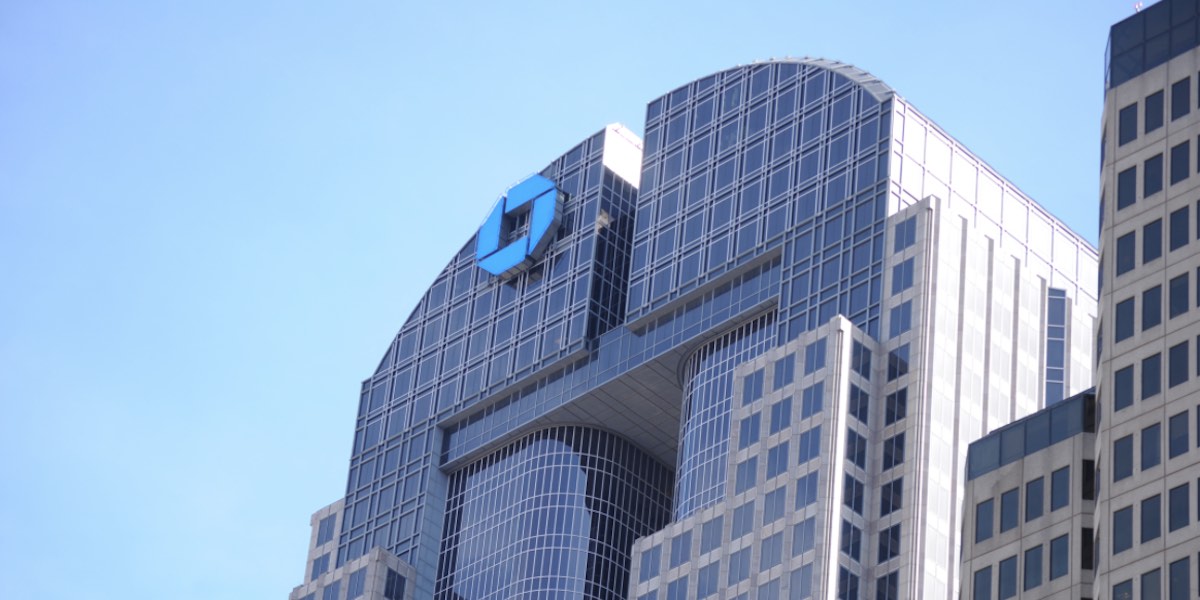 15 May 2018

JPMorgan Chase Slammed Over $500,000 Donation to the Southern Poverty Law Center
CEO Jamie Dimon Stares Blankly – JPMorgan Chase Leader Unable to Defend His Company's Funding of Anti-Religious Bigotry and Other Extremist Work
Plano, TX / Washington, D.C. – After JPMorgan Chase's sizable donation to the Southern Poverty Law Center (SPLC) was denounced in front of the financial giant's shareholders, CEO Jamie Dimon failed to answer Free Enterprise Project Director Justin Danhof's request that he justify why the company would fund a group that regularly smears policy opponents – such as prominent Christian and conservative organizations – by labeling them as hate groups.
Following civil unrest last summer in Charlottesville, Virginia, JPMorgan Chase followed the lead of notoriously liberal Apple Inc. in funding the SPLC's labeling of so-called hate groups. The National Center for Public Policy Research's Free Enterprise Project (FEP) submitted a shareholder resolution to JPMorgan Chase on this issue, highlighting some of the controversial actions of the SPLC and questioning the business purpose in donating to groups that sow division in American society. JPMorgan Chase petitioned the U.S. Securities and Exchange Commission (SEC) for the right to omit FEP's proposal from today's meeting.
"Jamie Dimon, like so many other Fortune 500 company CEOs, regularly virtue signals to different liberal audiences. However, donations to the SPLC are a bridge too far," said National Center General Counsel and FEP Director Justin Danhof, Esq., who attended today's shareholder meeting and questioned Dimon. "The SPLC is little more than a fundraising house that uses its hate map to smear groups and individuals that disagree with its far-left policy positions. As such, its hate listings include many Christian and conservative organizations. Groups such as the Family Research Council and Alliance Defending Freedom are far from hate groups. They believe in and support traditional Christian values. Yet the SPLC smears and distorts their work. That's divisive and dishonest."
At today's meeting, Danhof noted:
A New York Times commentary criticized the company for its donation to SPLC, noting that "[I]f Jamie Dimon had done [his] due diligence, [he] would know that the SPLC is an organization that has lost its way, smearing people who are fighting for liberty." A Wall Street Journal commentary also criticized the donation. It noted that the company said the donation was for "work in tracking, exposing and fighting hate groups and other extremist organizations." However, as columnist Kim Strassel pointed out, "[s]ince the SPLC is a far-left activist group, the map comes down to this: If the SPLC doesn't agree with your views, it tags you as a hater."

If both the New York Times and the Wall Street Journal criticize your actions, it's likely you've done something very wrong.
Danhof also noted that liberals have used the SPLC's "hate map" and designations to target groups and individuals, including SPLC's targeting of Danhof himself. He said:
In 2012, after a gunman opened fire at the D.C. offices of the Family Research Council, he admitted that he was inspired to do so because the SPLC had listed it as a hate group. The SPLC has also labeled well-regarded social scientist Charles Murray as a "white nationalist," a classification for which he has been physically attacked.

The SPLC recently placed me on its hate radar simply because I did a radio interview on a Christian network. My Christian faith doesn't teach hatred. My mother didn't raise me to hate anyone. I am not raising my daughter to hate anyone. That the SPLC wants people to think otherwise is insulting and appalling…

Can you explain to us investors why JP Morgan is funding anti-religious bigotry and provocation of violence? And what do you have to say to the numerous conservative and religious leaders who have been ascribed such hateful labels by the SPLC?
Danhof's, full question, as prepared for delivery, is available here.
In response to Danhof's question, Dimon simply stared blankly as the company's corporate secretary, Stacey Friedman, stepped in to try to answer FEP's question.
"Ms. Friedman said that what I described in my question was not in line with what the company seeks to achieve in its philanthropic activities. If that's the case, why couldn't Dimon address the issue? I suppose the cat got his tongue," said Danhof.
The audio of Danhof's exchange at today's meeting is available here.
"It's disappointing, but also telling, that Dimon stood silent in the face of my question," said Danhof. "Since he answered a majority of the other shareholder questions, he surely would have spoken up if he had any logical defense for the company's involvement with the SPLC. Furthermore, my dialogue with other JPMorgan Chase executives — both regarding our previous shareholder proposal and at today's meeting — leads me leads me to believe that the company may no longer donate to the SPLC. We will certainly be watching."
FEP representatives have participated in 19 shareholder meetings in 2018.
Launched in 2007, the National Center's Free Enterprise Project focuses on shareholder activism and the confluence of big government and big business. Over the past four years alone, FEP representatives have participated in over 100 shareholder meetings – advancing free-market ideals about health care, energy, taxes, subsidies, regulations, religious freedom, food policies, media bias, gun rights, workers' rights and other important public policy issues. As the leading voice for conservative-minded investors, it annually files more than 90 percent of all right-of-center shareholder resolutions. Dozens of liberal organizations, however, annually file more than 95 percent of all policy-oriented shareholder resolutions and continue to exert undue influence over corporate America.
FEP activity has been covered by media outlets including the New York Times, Washington Post, USA Today, Variety, the Associated Press, Bloomberg, Drudge Report, Business Insider, National Public Radio and SiriusXM. FEP's work was prominently featured in Wall Street Journal writer Kimberley Strassel's 2016 book The Intimidation Game: How the Left is Silencing Free Speech (Hachette Book Group).
Danhof's latest commentary, on the recent Walt Disney shareholder meeting where his actions resulted in Joy Behar's public apology for suggesting Christianity is a mental illness, is available here.
The National Center for Public Policy Research, founded in 1982, is a non-partisan, free-market, independent conservative think-tank. Ninety-four percent of its support comes from individuals, less than four percent from foundations and less than two percent from corporations. It receives over 350,000 individual contributions a year from over 60,000 active recent contributors. Sign up for email updates here. Follow us on Twitter at @NationalCenter for general announcements. To be alerted to upcoming media appearances by National Center staff, follow our media appearances Twitter account at @NCPPRMedia.
-30-