31 Aug 2018

Trump Ends War on Coal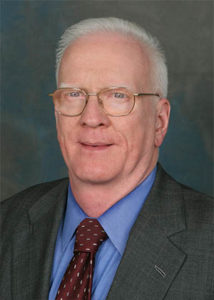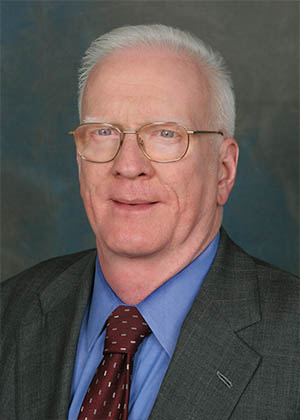 In his continued efforts to help America achieve "global energy dominance," President Donald Trump recently scrapped the Obama-era anti-coal Clean Power Plan (CPP) in favor of his own Affordable Clean Energy (ACE) policy that National Center Senior Fellow Bonner Cohen, Ph.D. said offers more flexibility and promotes innovation.
In a commentary in The Hill newspaper, one of the capital's major publications focusing on the operations of the government, Bonner wrote that the ACE plan "empowers states to develop their own standards of performance for coal-fired power plants." While it encourages efforts to remove emissions that might affect climate change, he added that "[s]tates will have flexibility to develop a plan that works for their environmental and energy needs while considering the specific circumstances of individual power plants."
This, Bonner noted, is in sharp contrast to the doomed CPP imposed by Obama:
Sold to the American public as a strategy to combat human-induced climate change, the Obama CPP imposed a nationwide energy policy crafted to drive power companies away from using coal and toward the use of natural gas and renewable energy (primarily wind and solar). The EPA would dictate standards for each state, and it was up to the states to come up with plans to meet the agency's mandates.

…Before long, no fewer than 150 entities — including 27 states, 24 trade associations, 37 rural electric co-ops and three labor unions — challenged the plan in court, arguing that the EPA overstepped its authority under the Clean Air Act. And in an unprecedented move, the U.S. Supreme Court in February 2016 blocked implementation of the CPP.
How is the ACE different? Bonner explained:
Now Trump is skinning Obama's cat. Last year, he issued an executive order rescinding the CPP and putting forward his own plan. The EPA estimates the Trump initiative will cover more than 300 coal-fired power plants nationwide, with the goal of providing electric utilities with incentives to keep coal plants operating rather than replacing them with facilities powered by natural gas or renewable energy…

Instead of relying on traditional means of cutting emissions, such as scrubbers, the administration is open to innovative technologies that focus on heat-rate efficiency improvements of a given plant. Once such technologies have been tested and evaluated by plant operators and state regulators, they would be included in the state plans submitted to the EPA. This is a far cry from the top-down, one-size-fits-all approach of the Obama CPP.

The White House initiative includes a long-overdue overhaul of the EPA's hopelessly bureaucratic New Source Review permitting program, which has kept plant operators from investing in technologies to improve the environmental performance of their facilities. If these plants are not retrofitted and upgraded with emerging technologies in a timely fashion, they will have to be retired.

Whereas the CPP was a blueprint for the gradual elimination of the coal industry, the Trump initiative seeks to revitalize an energy source that currently supplies about 30 percent of the nation's electricity. Having diversified sources of power — natural gas, coal, nuclear, oil, hydroelectric and other renewables — has enabled the U.S. economy to avoid the perils of being overly dependent on one source of electricity. The CPP, by pushing utilities to shutter coal-fired power plants, seriously undermined that diversification and threatened the reliability of the grid.
To read Bonner's commentary in its entirety, click here.