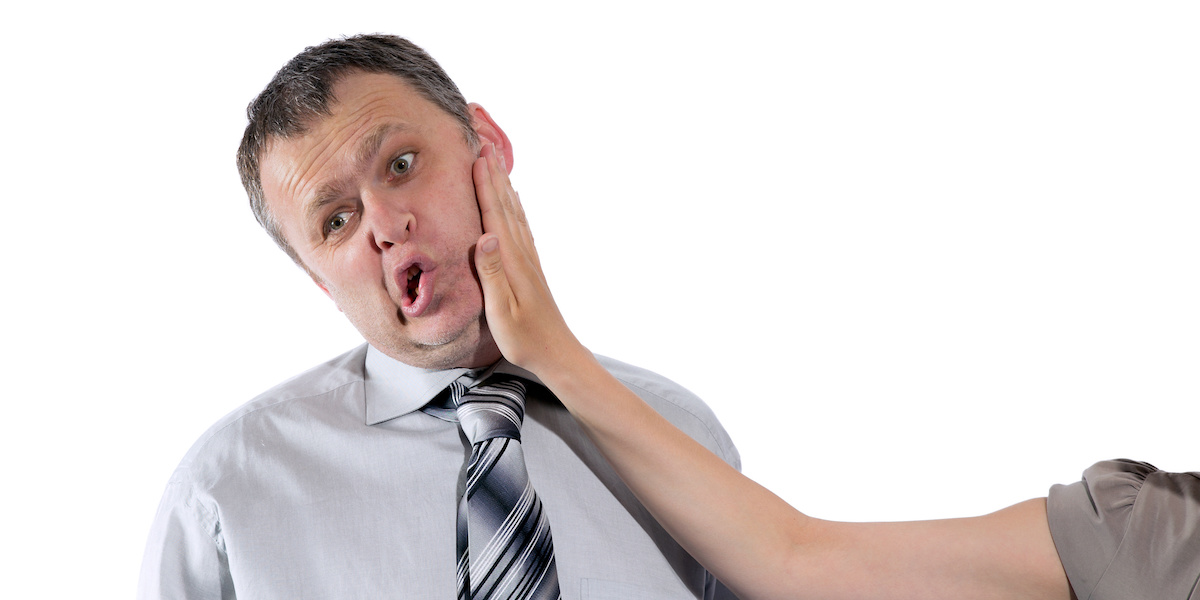 04 Sep 2018

Nike's Kaepernick Ad "a Slap on the Face to the Company's Investors"
Leading Free-Market Activist Says Nike's Radicalism Risks Same Financial Peril as ESPN, NFL
Washington, D.C. – Americans "are growing sick and tired of watching wealthy athletes disrespect the American flag by kneeling or hiding in their locker rooms," said the director of the nation's leading conservative free-market activist organization, who specifically condemns Nike for choosing former professional football quarterback Colin Kaepernick as the face of its new advertising campaign.
In an actuality, Justin Danhof, Esq., the director of the National Center for Public Policy Research's Free Enterprise Project (FEP) said:
By promoting former NFL quarterback Colin Kaepernick, Nike is appealing to a small, radicalized market that supports Black Lives Matter and apparently hates the police. Just ask ESPN and the NFL how that's working out for them.
Danhof's actuality – 1:20 in total length – is free for use by the media.
Danhof noted that initial reaction to Nike's use of Kaepernick – whose actions largely began the practice of athletes and others kneeling during the National Anthem and Pledge of Allegiance at public events – in the 30th anniversary campaign for its "Just Do It" slogan has already caused the sports apparel maker to lose billions of dollars. Danhof called it "a slap in the face to the company's investors" in his recorded statement.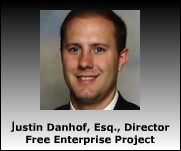 FEP participated in Nike's 2016 and 2017 shareholder meetings. In 2016, FEP pressed Nike leaders to explain their support for removing gender barriers from North Carolina bathrooms. At the time, the company refused to directly address or adequately answer questions presented by Danhof. In 2017, Nike once again refused to adequately answer FEP's queries about whether or not the radical positions of its leadership put the company's conservative employees at risk if their views were known to management.
To discuss this further with Danhof or schedule an interview, contact National Center's Director of Media Judy Kent at (703) 759-0269.
FEP representatives have participated in 26 shareholder meetings so far in 2018.
Launched in 2007, the National Center's Free Enterprise Project focuses on shareholder activism and the confluence of big government and big business. Over the past four years alone, FEP representatives have participated in over 100 shareholder meetings – advancing free-market ideals about health care, energy, taxes, subsidies, regulations, religious freedom, food policies, media bias, gun rights, workers' rights and other important public policy issues. As the leading voice for conservative-minded investors, FEP annually files more than 90 percent of all right-of-center shareholder resolutions. Dozens of liberal organizations, however, annually file more than 95 percent of all policy-oriented shareholder resolutions and continue to exert undue influence over corporate America.
FEP activity has been covered by media outlets including the New York Times, Washington Post, USA Today, Variety, the Associated Press, Bloomberg, Drudge Report, Business Insider, National Public Radio and SiriusXM. FEP's work was prominently featured in Wall Street Journal writer Kimberley Strassel's 2016 book The Intimidation Game: How the Left is Silencing Free Speech (Hachette Book Group).
Danhof's latest commentary, on the recent Walt Disney shareholder meeting where his actions resulted in Joy Behar's public apology for suggesting Christianity is a mental illness, is available here.
The National Center for Public Policy Research, founded in 1982, is a non-partisan, free-market, independent conservative think-tank. Ninety-four percent of its support comes from individuals, less than four percent from foundations and less than two percent from corporations. It receives over 350,000 individual contributions a year from over 60,000 active recent contributors. Contributions are tax-deductible and may be earmarked for the Free Enterprise Project. Sign up for email updates here.
Follow us on Twitter at @NationalCenter for general announcements. To be alerted to upcoming media appearances by National Center staff, follow our media appearances Twitter account at @NCPPRMedia.
– 30 –