15 Mar 2019

Conservatives Ask Attorney General to Investigate Big Tech Bias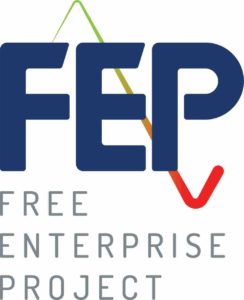 "Never in human history have companies been this large and influential."
That's the warning that 32 conservative leaders – including Justin Danhof, Esq., the National Center's general counsel and Free Enterprise Project director – have delivered to Attorney General William Barr about the threat social media giants now pose to free speech as we know it.
While presenting General Barr with "important details about online censorship," the letter suggests that a federal investigation of Google (and its subsidiary, YouTube), Facebook and Twitter "is urgent and we respectfully recommend that such an investigation should be a high priority for your office."
In the coalition letter, Justin and the others point out that these companies, by their sheer dominance of social media, could have a profound negative influence over our freedom to speak and express ourselves in the future:
They have the ability to control so much of what we read and say every moment of the day — on a global scale. Their abuses pose a growing, massive threat to the ideals of free speech that this nation was founded on.
Furthermore:
[I]t is undeniable that Facebook, Twitter, and Google/YouTube all have a significant liberal agenda hardwired into their platforms. These platforms also have an unprecedented power to manipulate and sway elections. Such sweeping power, combined with near monopolistic dominance in the marketplace, and in conjunction with deep one-sided liberal partisan bias within all these organizations, is cause for alarm.
To document the concern about the threat that these companies pose, the letter cites:
"A leaked email chain indicated that Google staff tried to boost Hispanic election turnout in 2016 in key states to aid Hillary Clinton."
"Facebook released an early version of its 'civil rights audit' and admitted it worked with far-left 'civil rights' groups during the election."
"Twitter CEO Jack Dorsey has had several interviews recently and openly admitted his agenda: 'I don't believe that we can afford to take a neutral stance anymore. I don't believe that we should optimize for neutrality.'"
Being mindful of the constitutional rights of these American companies, the signers still say there is "ample probable cause of antitrust violations and of conspiracy to violate the constitutional rights of conservatives, and possible collusion to violate laws governing America's campaign finance system and elections."
"During such a turbulent time in our nation's political system," the letter concludes, "it is crucial that you investigate how these social media/search media powerhouses wield their power to sway elections."
Besides Justin, the letter was signed by conservative leaders such as:
Media Research Center President L. Brent Bozell III
Free Our Internet President Christie-Lee McNally
Former congressman and Army Lt. Colonel Allen West (retired)
American Family Association President Tim Wildmon
American Civil Rights Union President Susan Carleson
Catholic League President William A. Donohue
The National Center's Free Enterprise Project has regularly attended the annual shareholder meetings of Alphabet (the parent company and Google and YouTube) and Facebook and raised the issue of leftist groupthink in Silicon Valley. FEP most recently brought a shareholder proposal before Apple investors that asked the company to be mindful of the ideological diversity of its board of directors.
To read the entire letter that was sent to General Barr, click here.